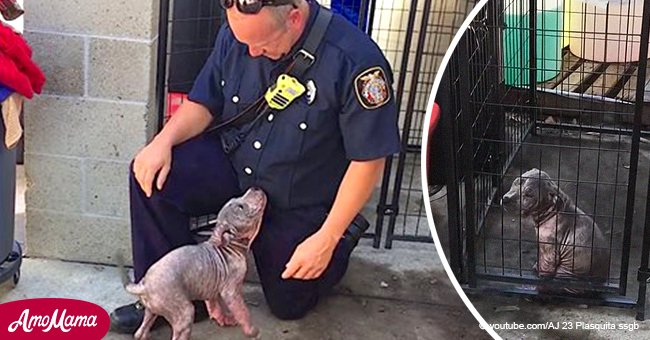 Sick stray puppy is sad at shelter, until she reunites with the firefighter who saved her
A sick and stray pooch was rescued by a firefighter and placed her in a shelter. A day after, the pup found herself missing her rescuer.
In an adorable 2016 video, the puppy couldn't be any happier when she reunited with the man who saved her life after spending some time as a stray dog.
The dog named Chunkie was saved by firefighter Mike Thawley from the Fire Station 14 in Sacramento, California.
He found the distressed and sick puppy tied up and all alone in the rain.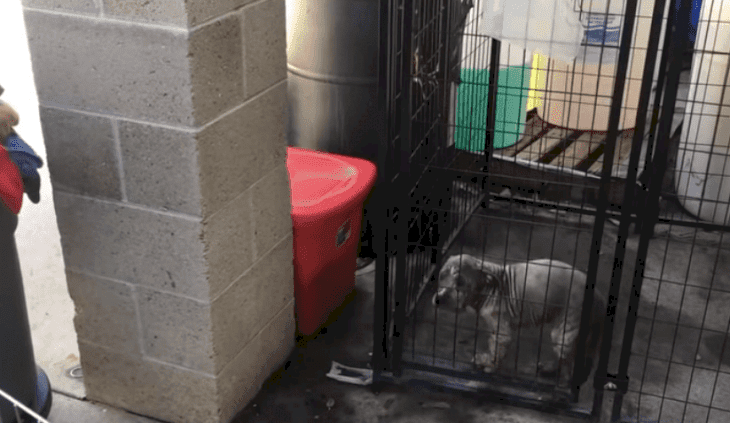 Source: YouTube/ AJ 23 Plasquita ssgb
Follow us on Twitter at
AmoMama USA
for more viral stories about animals.
At the time, nobody was around to claim her and Thawley felt terrible for the pup.
He did the next best thing and took Chunkie to the Front Street Animal Shelter where she was cleaned up and given the medical attention she needed.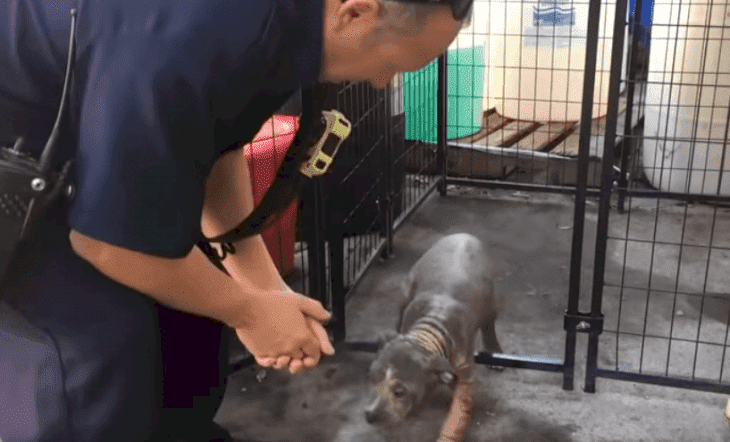 Source: YouTube/ AJ 23 Plasquita ssgb
The staff at the rescue center took good care of her and even dressed her in warm clothing to give her protection since the majority of her fur had shed off her body.
Even though Chunkie appeared very happy to be saved, she seemed a little sad that Thawley had left her in the shelter.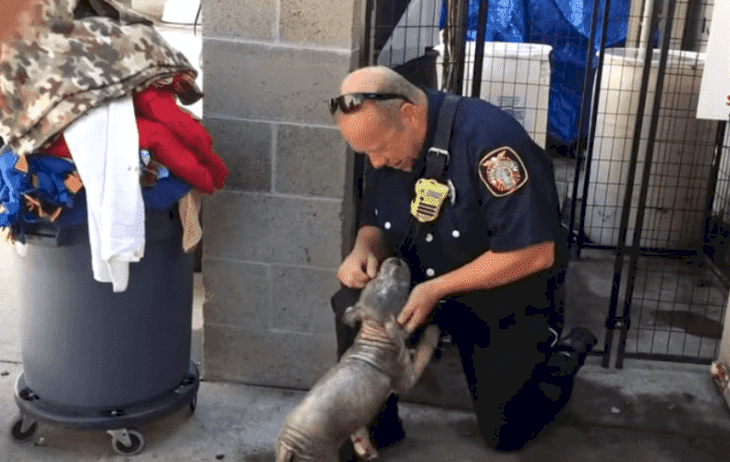 Source: YouTube/ AJ 23 Plasquita ssgb
She found herself forming a strong bond with her rescuer.
While wallowing in sadness, Chunkie was surprised the next day when Thawley dropped by to visit her.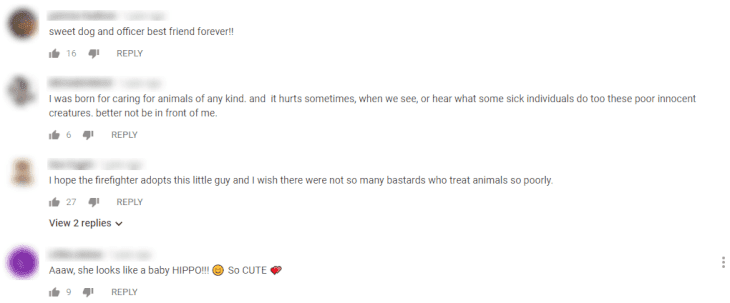 Source: YouTube/ AJ 23 Plasquita ssgb
The video of their reunion was captured by one of the staff at the shelter, and it was a very adorable moment.Chunkie was jumping up and down and seemed very excited to see Thawley.
By the end of the video, it was revealed that Thawley was planning to adopt Chunkie. Hopefully, his family agreed because the bond Thawley and Chunkie formed was definitely one of a kind.
Meanwhile, another puppy, a three-week-old named Jake, was rescued by an off-duty firefighter, Bill Lindler.
The rescue was a success, but poor Jake had burns on 75 percent of his body. What's more unfortunate was that his owners abandoned him at the vet because they couldn't afford to take care of him anymore.
When Lindler learned about it, he went on to adopt Jake, which made the pooch very happy.
For another animal rescue story, click here.
Please fill in your e-mail so we can share with you our top stories!