Bus driver melts hearts styling girl's hair after her mom died from terminal illness
A bus driver assumes the role of a mother to a young girl who lost her mother. Every day as the girl got off the bus to school, the compassionate bus driver styles the girl's hair.  
Tracey Dean is a bus driver in Alpine who became more than just a ride to school for one of her passengers. A cancer survivor, Tracey developed an unusual relationship with 11-year-old Isabella Pieri, whose mother had passed away due to a terminal illness.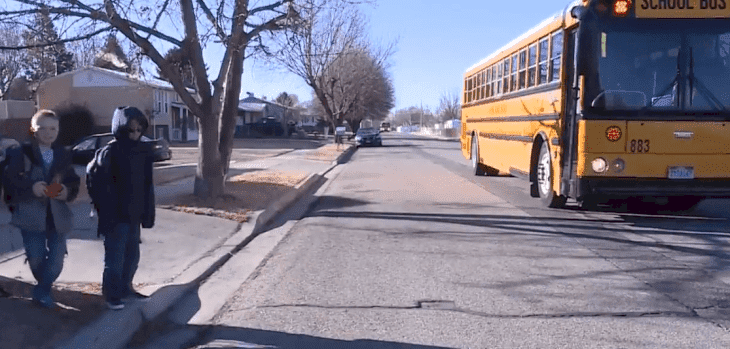 Upon her mother's death, Isabella's father relied on her to take care of herself but it's always been a struggle for the young girl to style her hair. For a time, her father, Philip Pieri gave her a crew cut so her hair would be easier to manage. However, Isabella decided to grow her hair and simply relied on a ponytail to get by.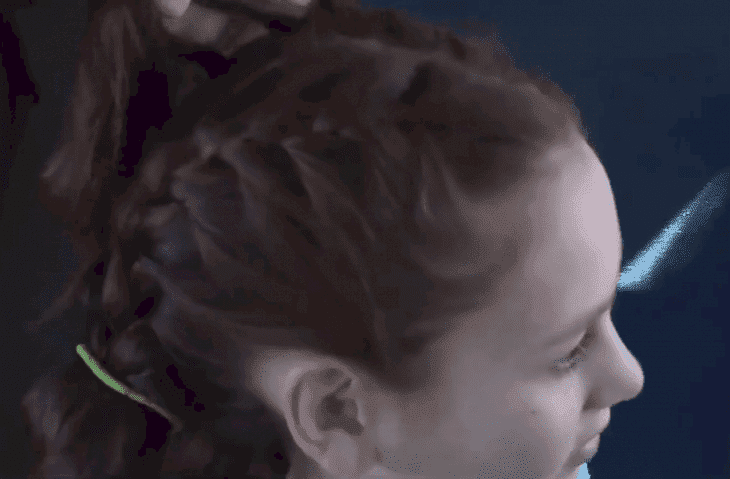 But one day, Isabella discovered her bus driver, Tracey, who's friendly with the children riding her bus to school, was styling one of the student's hair. Isabella approached Tracey and asked if she could also braid her hair. This started a morning ritual of the two girls having their hair styled by Tracey after getting off the bus and before heading to school.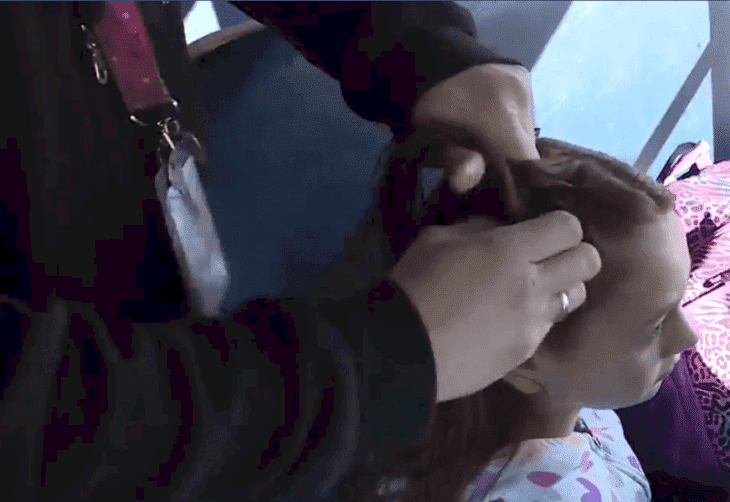 Tracey felt deeply obligated to help out the girls considering she had once almost lost her life to breast cancer. The thought made her wonder who would take care of her tasks as a mother to her children. This encouraged Tracey to extend the act of kindness of styling Isabella's hair every day because she had no mother to do it for her. This has also made Isabella feel like she had a new mother, and made her look forward to going to school every day. 
It's an inspiring story of strangers stepping up for other strangers, much like how another school bus driver went out of his way to comfort a little boy who was freezing in the cold while waiting for the bus to arrive. The man, John Lunceford, was so worried about the boy whose exposed hands and ears were so red from the freezing temperature when he picked him up and brought him to school. After dropping him off and the rest of the students, he rushed to a dollar store and bought the boy ten stocking hats, and ten sets of gloves and returned to the school to hand it to him. As a grandfather, Lunceford couldn't bear the thought of seeing the boy suffering that way that he took it upon himself to help. A shining example of how a simple act of kindness can go a long way and hopefully inspire others to do the same since this story went viral after the boy's school, Kennewick School District posted it on its Facebook page. 
Most children encounter bus drivers every day and it's heartwarming for parents to know that these bus drivers have the capacity to do more than just take their children to school. This is the reason why a mother was so upset when she found out her children were rude to their bus driver. She discovered this when the school informed her so she punished her children by making them walk to school the following day carrying signs bearing the following message:
"Being bad and rude to our busdriver! Moms makin [sic] us walk."
The mom clearly showed her boys what they did was not acceptable she even posted a photo of them walking to school on her Facebook.It received a lot of negative attention though. Some accused the mother of shaming her children but the mother believed her punishment served its purpose. Her children learned their lesson. She did, however, take down the post after. 
These stories are a reminder that the next time we board a bus, it wouldn't hurt to show a little kindness towards our bus drivers.