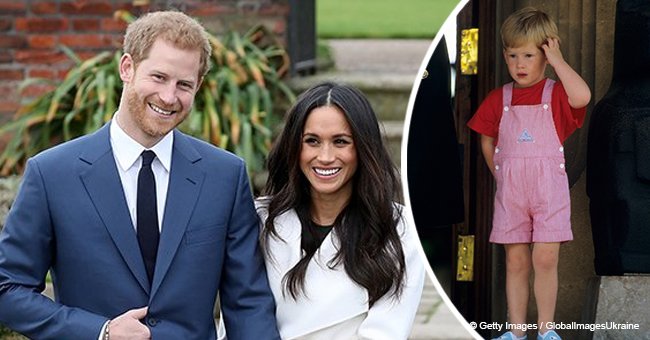 Meghan is pregnant but the royal baby may not be prince or princess, thanks to Harry's ancestor
At 8.40 a.m. on Monday morning, Kensington Palace announced that Duchess Meghan was pregnant with her first child with husband, Prince Harry. The child will be born in the spring of 2019.
There's now speculation about the title that the child will get. Harry's great great grandfather made a decree that limited titles in the Royal family.
On May 19, when Prince Harry married Duchess Meghan, the Queen gave them Dukedom. Harry's titles became The Duke of Sussex, Earl of Dumbarton and Baron Kilkeel.
While his wife was named Her Royal Highness The Duchess of Sussex. Now that they are expecting a Royal baby, it would be interesting to see what title the child gets if any.
For more on this story go to our Twitter account @amomama_usa. Royal tradition dictates that their children won't be princes and princesses.
The Queen's great-grandchild would be too far down the line of succession to be an HRH. Besides, in 1917, Harry's great great grandfather, King George V, limited titles within the Royal family.
He declared:
"The grandchildren of the sons of any such Sovereign in the direct male line (save only the eldest living son of the eldest son of the Prince of Wales) shall have and enjoy in all occasions the style and title enjoyed by the children of Dukes of these Our Realms."
That meant only Prince William's eldest son, Prince George, would get the title. Princess Charlotte and Prince Louis were supposed to be a Lady and a Lord instead.
However, the Queen intervened and issued a Letters Patent to ensure that all the Cambridge children had fitting titles. In Harry's case, his first son would become Earl of Dumbarton, which is one of the titles that the prince received from the Queen.
His daughter would be Lady (first name) Mountbatten-Windsor, and any other sons would be titled Lord (first name) Mountbatten-Windsor. But there's hope for the children if the Queen intervenes again with another Letters Patent.
Reports speculate that Princess Eugenie's mother, Sarah "Fergie" Ferguson, might be a bit annoyed with Meghan's baby news upstaging her daughter's wedding. When the news came out that Meghan was indeed pregnant, at that very moment Ferguson took to Twitter.
She shared a picture of her Royal wedding outfit and thanked her designer. Ferguson also posted about her pride in her daughter but made no mention on Meghan's news.
Please fill in your e-mail so we can share with you our top stories!