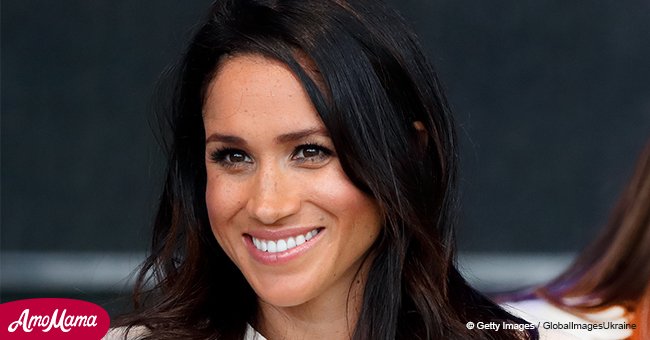 Here's why Meghan Markle will never be a Princess

The Queen announced the couple's dukedom before the wedding, appointing her grandson, Prince Harry as the Duke of Sussex and his wife, the Duchess of Sussex.
Although Meghan Markle earned herself a new title when she married Prince Harry on May 19, 2018, officially becoming part of the royal family, she'll never be called Princess Meghan.
Soon after Meghan's wedding with Prince Harry, she was honored with the title of Her Royal Highness The Duchess of Sussex, a present given by Harry's grandmother Queen Elizabeth II.
According to Page Six, Meghan will be called Her Royal Highness Princess Henry of Wales if she decides to use her husband's name. Prince Harry's full name is actually Henry Charles Albert David, known as His Royal Highness Prince Henry of Wales.
However, she cannot be properly called Princess Meghan, as she was not born into the royal family. According to the British crown rules, only those born into the royal family can use the title Prince or Princess, followed by their first name.
According to a BBC report, Dukedoms are often assigned to members of the royal family who occupy prestigious roles that are out of the main business of the monarchy.
Harry's mother, Diana Spencer, received the title of Her Royal Highness, Princess of Wales when she married Prince Charles in 1981. But she was never officially referred to as Princess Diana, that name was given to her by the public.
Similarly, Meghan's sister-in-law Kate Middleton, also became a Duchess when she married Prince William, but she can't be called Princess despite the media sometimes referred to her as one.
As to Harry and Meghan's future children, they won't instantly be called Princes or Princesses. They'll be born sporting the title of lord or lady unless the Queen decides otherwise, as she did in the case of Princess Charlotte.
Prince William's daughter, Charlotte, was initially called Lady Charlotte Mounbatten-Windsor, before the Queen issued a new patent and declared her the title of Princess Charlotte.
The new patent read: "All the children of the eldest son of the Prince of Wales should have and enjoy the style, title and attribute of royal highness with the titular dignity of Prince or Princess prefixed to their Christian names or with such other titles of honor."
Essentially, the Queen has final say on all matters and can bend tradition to compliment her family.
Please fill in your e-mail so we can share with you our top stories!