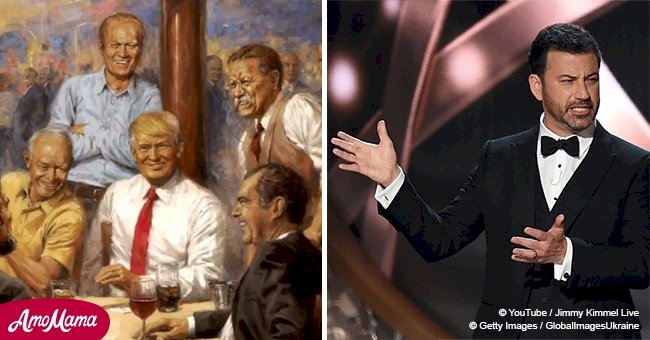 Jimmy Kimmel roasts Trump about a painting during his Brooklyn performance

Jimmy Kimmel took shots at the President's bizarre interview last night. He also pointed out the absurdity of a painting hung in the White House.
Kimmel opened up his special week in Brooklyn with a presidential bang. He comically discussed Donald Trump's interview with CBS's Leslie Stahl.
The "60 Minutes" interview itself went quite badly. At one point Trump lashed out and said "I'm the president and you're not" to Stahl.
Follow us on Twitter for more @amomama_usa.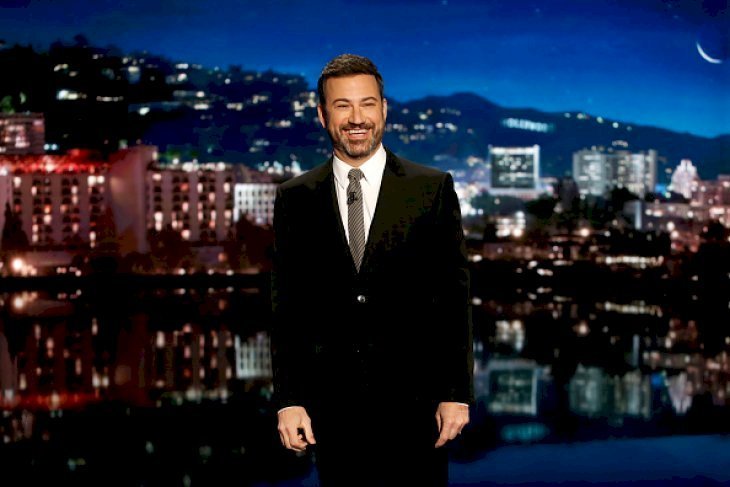 Source: Getty Images
50-year-old Kimmel described the comment as "so charming." He suggested that Trump probably "ends conversations like that a lot."
Later on in the interview, cameras captured a painting of Trump. In it, he sat down with former Republican presidents Teddy Roosevelt, Ronald Reagan, Abraham Lincoln, Gerald Ford, Richard Nixon, and the two Bushes.
Kimmel mused:
"There are only three living people in this painting. Two of them hate Donald Trump, the other one IS Donald Trump."
He went on:
"But what a beautifully-crafted piece of narcissism that is."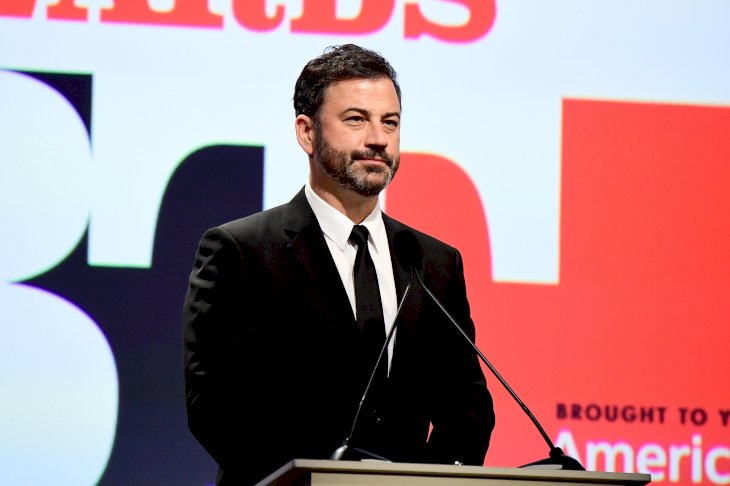 Source: Getty Images
Then he focused on the unrealistic attributes of the painting:
"It's hard to figure out which piece of insanity to focus on: the fact that Richard Nixon and Abraham Lincoln in this scenario are friends or the fact that Donald Trump weighs less than 200 pounds in this painting. But suffice it to say it's not very realistic."
To wrap up the introduction, the talk show host showed the audience what he deemed a realistic drawing. It featured Trump playing poker with a few dogs around a table.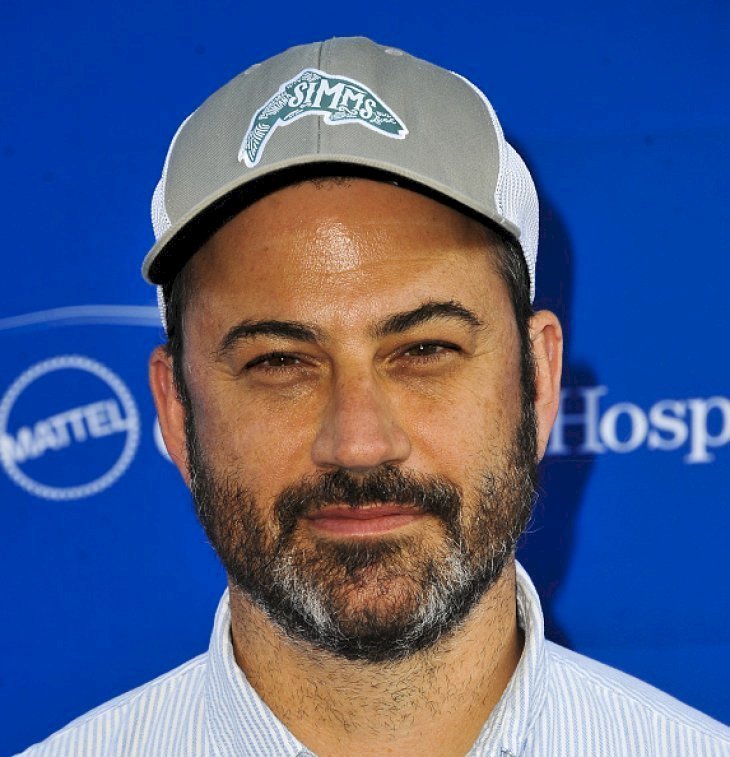 Source: Getty Images
The one person (besides Trump) who did appreciate the painting was the artist who drew it up.
Andy Thomas titled his work "The Republican Club." He spoke to the Daily Beast. He said Trump personally called to express his approval of the painting.
"He was very complimentary. He made a comment that he'd seen a lot of paintings of himself and he rarely liked them."
We wonder if Trump would have still liked the picture had it not been for the inaccuracies Kimmel highlighted.
Source: YouTube/ Jimmy Kimmel Live
Kimmel also called out Trump's son Donald Trump Jr. last week. Trump Jr. posted some controversial tweets. They followed Brett Kavanaugh's Senate Judiciary Committee hearing.
Christine Blasey Ford accused Kavanaugh of a sexual assault from 30 years ago. Her case did not go in her favor as Kavanaugh was found not guilty.
Meanwhile, Trump Jr. shared a Twitter post which read:
"I'm no psychology professor but it does seem weird to me that someone could have a selective fear of flying. "
To which Kimmel responded:
"'You're not a psychology professor. You're a dull-witted human canker sore who shoots baby hippos out of Daddy's helicopter because it's the only way you can get an [expletive]."
He added:
"Do us a favor. Put the Twitter aside. Go rub a tub of Axe Extreme Hold hair gel on your empty head, you chinless son of a Circus Peanut."
Kimmel is clearly not afraid to speak his mind on his nighttime show. Back in May 2018, he spoke on Roseanne Barr's racist tweets.
Kimmel did not directly defend Barr's comments. But he did attempt to excuse them, saying:
"What @TheRealRoseanne said is indefensible, but angrily attacking a woman who is obviously not well does no good for anyone. Please take a breath and remember that mental health issues are real."
Kimmel received backlash for his comments. Many found it too dismissive while others pointed out that Barr has not been diagnosed.
Interestingly, Kimmel did not seem as understanding of Trump's "narcissistic" wall decor as he did of Barr's words.
Please fill in your e-mail so we can share with you our top stories!