Tameka Foster flaunts legs in black mini dress in recent picture with ex-husband Usher
Tameka Foster flaunted a few things during her recent sighting at an event. Not only did she share a generous glimpse of her legs, but she also showcased a happy relationship with her ex-husband, Usher.  
Tameka Foster was in good spirits during the City of Hope Gala this weekend. She stunned in a black mini dress and made a dazzling display of her enviable legs in the process. 
Photos also revealed she connected with her ex-husband, Usher. The former spouses who married in 2007 appeared in good terms after a rocky split in 2009. They even took time out for a photo with John Platt, the man of the hour. The CEO of Warner/Chappell Music was being honored that night. 
Usher and his ex-wife, Tameka Foster, seem to be on good terms now after a few rocky years. https://t.co/NV5SU09Bgp

— The Blast (@TheBlastNews) October 16, 2018
Tameka and Usher share two sons, Usher V and Nayvid. They battled in court for their custody but managed to settle their differences. They now co-parent the boys.  
EXCLUSIVE: Usher's ex-wife, Tameka Foster, files to move her child custody case to California. https://t.co/ilctFsNf1z

— The Blast (@TheBlastNews) April 10, 2018
Fans suspect Tameka is aiming to win Usher back after she sent him a sweet birthday post on October 15. In her lengthy message, she reminisced their good times and marveled at their family. She also maintained she loved him "like cooked food" and that she will always be his "best mistake."
Regardless of talk surrounding her and Usher, Tameka appeared happy to be alone when she posted a photo of herself at the gala. She was elegantly dressed in a short, long-sleeved black dress that hugged her hips. It allowed for other guests to ogle at her gorgeous legs accentuated by a pair of strappy stilettos.
Tameka signed a V with her fingers as she posed at the party. She described her night as "amazing" in her caption and said John Platt's honor was "well-deserved."
"Last nights #CityOfHopeGala@cityofhopewas amazing! They honored #BigJonPlattwell deserved. I had a ball and saw about 1000 old friends and colleagues! Great Night overall."
Usher also seems to be making the most of his time alone since splitting from his recent wife, Grace Miguel. The couple announced their separation in March after two years of marriage. 
In June, the 39-year-old singer was in Sweden teaching yoga at a two-day leadership summit in Stockholm. It was also around that time when an unidentified man and two others accused him of giving them herpes. The man filed a lawsuit against Usher after he refused to surrender his medical records.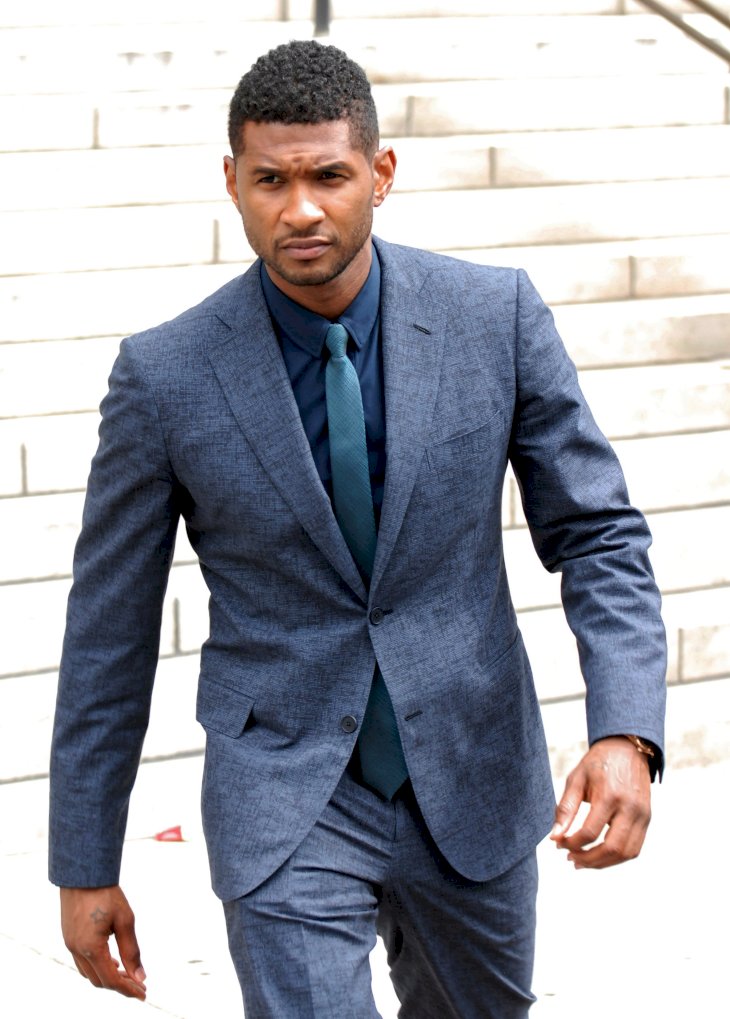 Before his birthday this month, Usher released an album called "A", a collaboration with Zaytoven. The surprise comeback is a tribute to Atlanta, his hometown. It features eight tracks, one of which, "She Ain't Tell Ya" seems to reference his recent split. 
Many believe the songs in his new album resemble his past hits but the singer insists it wasn't his purpose. 
"We really were just making music and … There are tones that are always gonna sound similar and if it makes you feel that way then that's a great thing because that was a very successful album."
Here's hoping his new album achieves the kind of success his past albums have gained. We're sure Tameka will be one of the first to congratulate him when that happens.