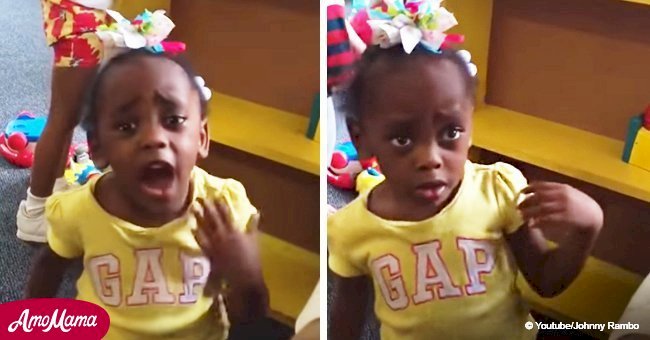 Three-year-old girl goes off at her teacher after being put in timeout
A little three-year-old girl has surprised everyone after being recorded while arguing with her teacher because she did not want to finish her time-out punishment.
The funny scene was recorded in 2015 but has recently resurfaced and as reported by Daily Mail, the protagonist is a little girl named Jayla from Savannah, Georgia.
In the video, you can see how the little girl refuses to comply with the time-out that the teacher imposed on her and does not intend to budge. Although she is only three years old, the little girl is able to refute everything that her teacher tells her.
The truth is that it seems that what people say is true: this new generation of children is born with much more advanced capabilities than previous generations. Read more on our Twitter account @amomama_usa.
From the beginning of the video, you can see how the teacher tells Jayla that she should go to finish her time-out and the girl simply responds: "It's no excuses, honey" and she stays without moving from where she is.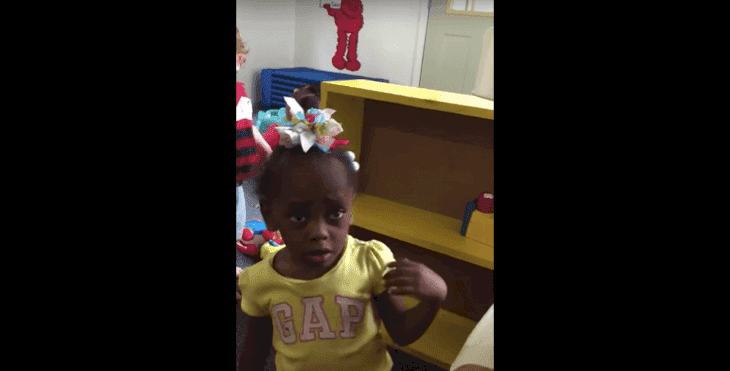 Source: YouTube/Viral Hog
The teacher reminds her that she is supposed to sit in the place of punishment and not get up until she is given permission but Jayla does not want to hear another word and answers to the teacher: 'Well, let me tell you this, Linda. '
However, the teacher quickly regains control of the conversation by saying: 'My name is not Linda, so you sit right there in timeout you bad little girl.' But this is just the beginning.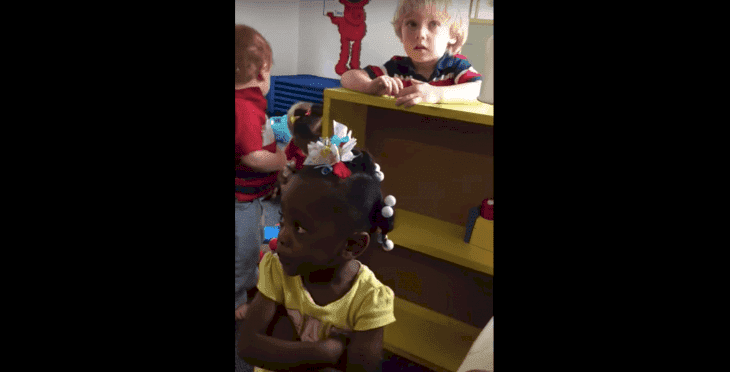 Source: YouTube/Viral Hog
Jayla does not do what the teacher asks and answers again but this time in a much more forceful way. "No, let me tell you something," she says. 'If I was in here, I would surely take a day off from you and you need a day off from these kids.'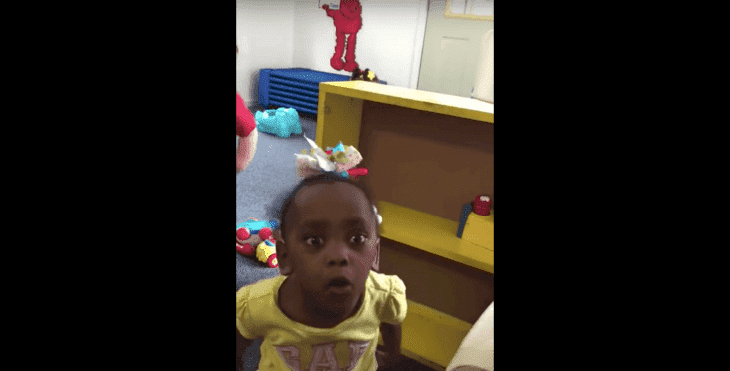 Source: YouTube/Viral Hog
Wow, this little girl is pretty smart! Not only did she suggest to the teacher that she take some time off, but at the end of the video she claims that she would be happy to leave school thanks to all of them.
After seeing this video, there are two main questions: Did the teacher have Jayla return to the time-out place and finish her punishment? And of course, where did this girl learn to talk back like that?
This story reminds us of another famous girl from social media with a very sharp tongue for her young age. Little Mila Stauffer rants about her disappointment at the airport security procedure in a funny video.
Mila's hilarious video has been adored by the people on the internet so much that it has gathered over 3 million views and has been liked over 14,000 times.
Please fill in your e-mail so we can share with you our top stories!