Dozens of teachers storm the stage and steal the show the instant they start to move (video)
Dozens of teachers at Whitmer High School in Toledo, Ohio surprised a crowd of students when they took the floor at the pep rally for a flash mob dance routine.
A video uploaded to YouTube shows the teachers dancing to the hit song "Uptown Funk" by Mark Ronson and Bruno Mars.
The surprise took place before the school's Homecoming football game. It started with one of the teachers interrupting the principal at the pep rally, telling the latter to take a seat.
Then a few teachers began dancing to the catchy tune to the surprise and delight of the students.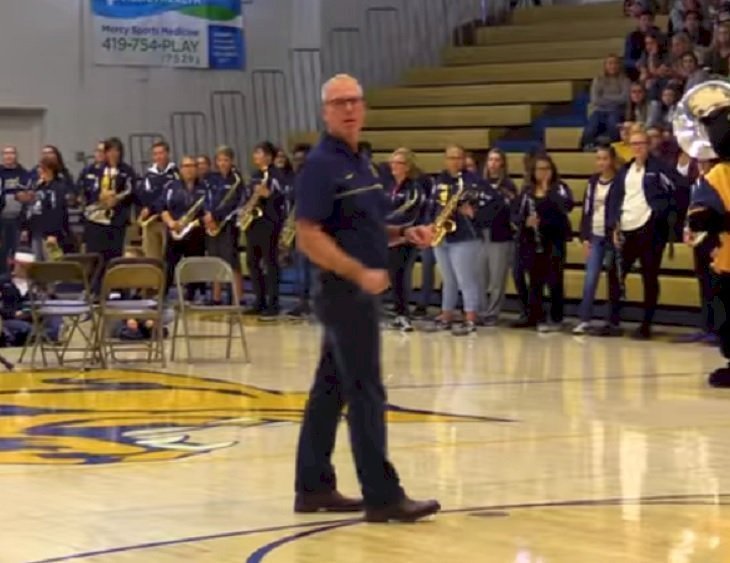 Follow us on our Twitter account, @amomama_usa, to learn more and scroll down to watch the video below.
But other teachers later stormed the floor and joined in the dance. The Homecoming court, school resource officers and two furry mascots soon rushed out onto the gym floor, taking part in the fun.
'WORM' DANCE
After a while, the dancers lined up in two columns. One dancer from each column then moved down the line showing off their best steps.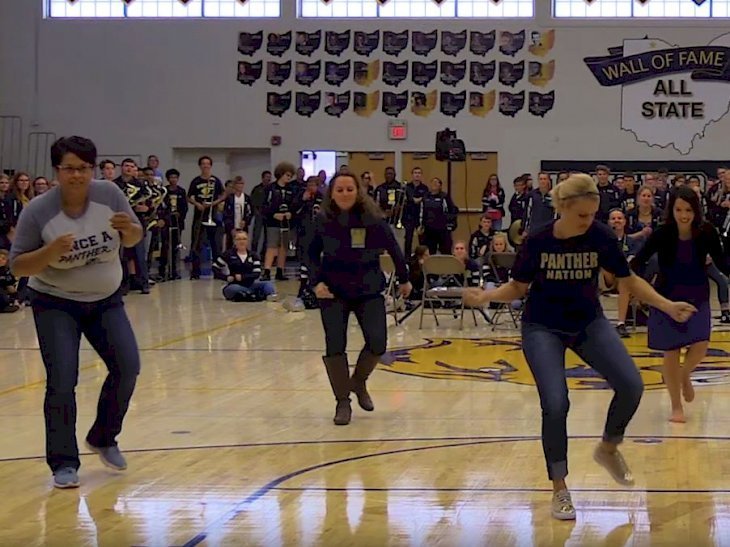 Dressed in athletic wear and a backwards hat, one teacher did "the worm", a dance in which one artfully flops up and down in time to the music. Dancers filled the gym floor by the end of the song.
Katie Peters, an author and Whitmer teacher, organized the pep rally. She also made sure that the show is filmed and shown to the world.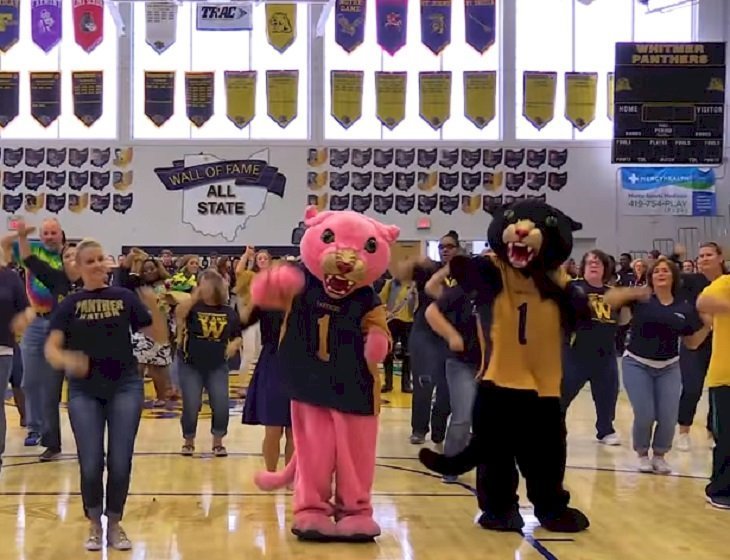 Since it was posted to YouTube on October 13, 2017, the video clip has racked up more than 2 million views.
"Bruno Mars would be so proud ," one user wrote.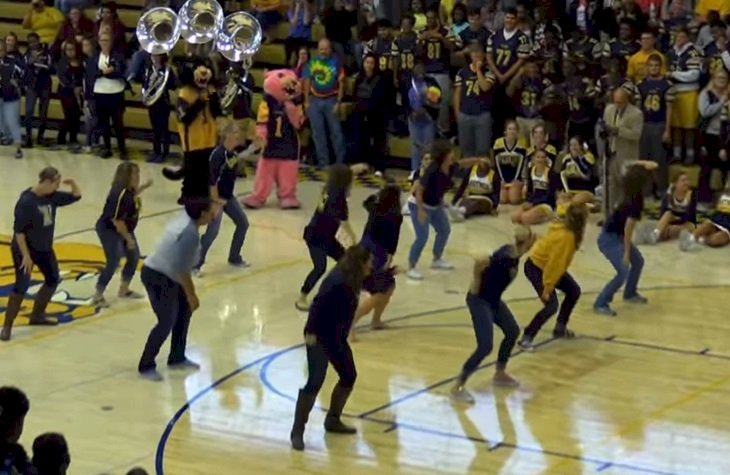 "I have not seen that much fun at a school in years. Loved it," added another user.
Another user commented: "Love it when teachers are involved. This is how school should be."
AGE IS ONLY A NUMBER
Another "Uptown Funk" performance that went viral was executed by dance teacher, Shirley Clements, and her class of students.
A viral video showed the 60-year-old Canadian high school dance teacher steal the show with moves that were executed even better than her students.
Clements, from the Vancouver area, was also retiring that year, so she came up with the idea to perform with her students and leave a lasting impression in a competition.