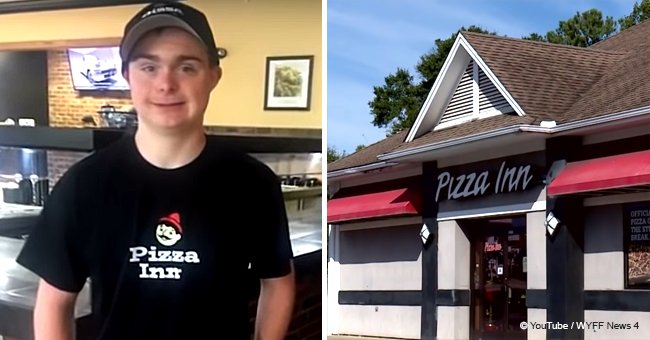 Dissatisfied customer demanded a 'warning' on the door about special needs employee
The owner of Pizza Inn in Greenville was prompted to put up a sign on the front door, defending her special-needs employee, after a customer made a complaint.
For Amanda Cartagine, her employees with various disabilities are like her children. She shared that 63 percent of her restaurant's kitchen staff have special needs.
Despite their limitations, she likes to make sure that everybody on her team feels safe and included.
Because of her care for her employees, she was forced to act when she learned that one of her customers harassed her employee.
Source: YouTube/ WYFF4
Follow us on Twitter at
AmoMama USA
for more details and updates.
Cartagine said that her employees have an incredible work ethic and they never fail to work with a smile.
Speaking with WYFF4, she said, "If you have the patience to let them take their time and learn at their pace, when the light bulb comes on, they are unstoppable."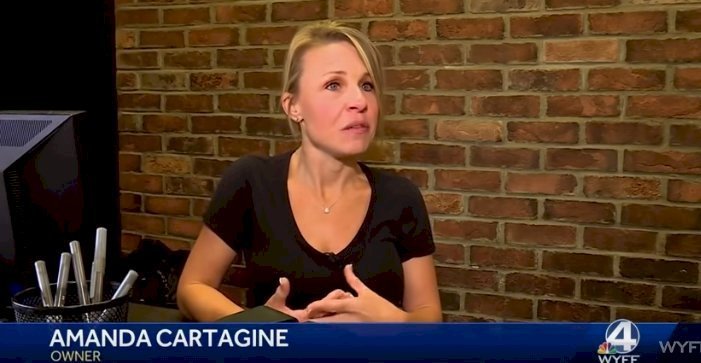 Source: YouTube/ WYFF4
Although recently, a customer complained about the service at Cartagine's restaurant after he asked an employee who has autism to have the lettuce bowl refilled.
"My manager explained to him the situation privately, 'That's not his job. We've trained him to do this and there are special circumstances,' and the customer was still not happy."
The customer went on to suggest that Cartagine should put up a sign on the door to let their customers know about the special ordeal.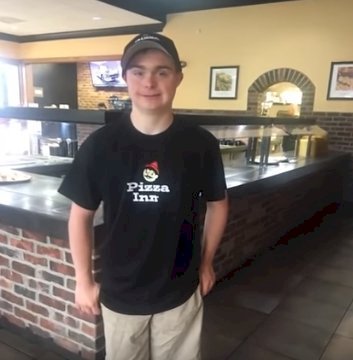 Source: YouTube/ WYFF4
Speaking about the altercation, Cartagine
said
, "These are like my kids, and it made me angry. I wanted to do something that was not rude, but got my point across."
Afterward, she put up a sign that read, "We are proud to be an equal opportunity employer and hire all of God's children."
Cartagine continued to say that she is okay with the customer not coming back to her restaurant if he was still not okay with how she ran her business and how she chooses her employees.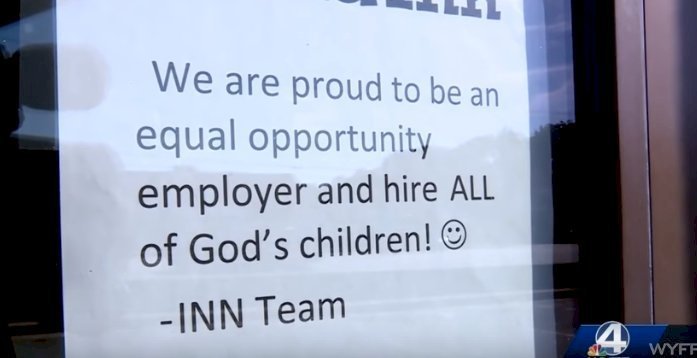 Source: YouTube/ WYFF4
Meanwhile, one of the employee's mothers, Angie Mosley, who has a son with Down syndrome working at Pizza Inn, shared how her son Ryan enjoys working there.
Mosley was dismayed upon hearing about the complaint because not a lot of restaurants accept special-needs employees.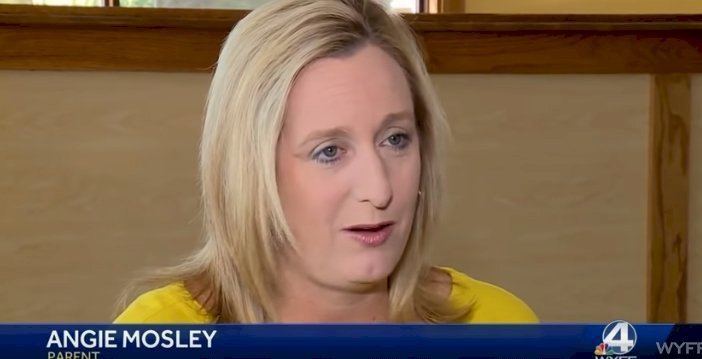 Source: YouTube/ WYFF4
She
said
, "We parents with special needs (children) are always faced with breaking down barriers, stigmas, teaching other people that our children are more like them, than different."
Mosley added that she hopes the sign inspires customers to have an open mind.
Please fill in your e-mail so we can share with you our top stories!