Garcelle Beauvais shares photo with rarely-seen white ex-husband in twin sons' birthday pic
Garcelle Beauvais finalized a messy, public divorce with her ex-husband in 2011, but she put all of that aside this past weekend when the pair came together to celebrate their twin sons' birthday.
Beauvais may have been deeply hurt by Mike Nilon's infidelity, but over the weekend, it was all about Jax Joseph and Jaid Thomas. The actress, known for her breakout role in the "The Jamie Foxx Show," took to Instagram to share photos from the fun event.
Although Jax and Jaid will turn 11 on October 18, the Exes decided to throw them a casual yet fun bash. There was nothing over the top, but judging from the pictures, the boys had a great time. There were several shots of the twins and their friends in what appeared to be an indoor party.
One photo also showed the celebrants with their divorced parents. Beauvais and Nilon posed with Jax and Jaid in front of their impressive doughnut cakes. Yes, the event was that laid-back. There was no elaborate cake; only a mound of each boy's favorite doughnuts.
AGAINST THE ODDS
Despite their rocky past, Beauvais and Nilon looked genuinely happy to be taking care of their children together. Because of their acrimonious divorce, anyone could have assumed they'd find co-parenting difficult.
Beauvais, 51, filed for divorce from Nilon in 2010, but she spoke to "Oprah: Where Are They Now?" in 2015 and revealed the moment everything went south.
"I forgot my phone at home. I said, 'Hey, can I use your phone to call your mom?' So, I went to go make the call and I saw, 'I love you' [on the phone]. I looked again, and I said, 'What's this?' That's pretty much how everything changed."
DASHED HOPES
The devastated "NYPD Blue" star recalled thinking she'd won the lotto in husbands when she met Nilon. Beauvais had a son from a previous marriage and had been extra careful about the type of man she would bring into his life.
For a while, it seemed Nilon, an Agent with the Creative Artists Agency, was the right one until she found out he was cheating. In anger, she fired off a mail to his co-workers, accusing him of having a five-year affair.
Unfortunately, the letter was leaked to The New York Post and Beauvais' private pains became a topic for public discussion. "It's embarrassing," she confessed. "It was another part of the devastation, honestly."
THE KIDS COME FIRST
For her children's sake, Beauvais did everything possible to get past the tough time, including going to therapy. While holding back tears, the "I Am Mixed" author said:
"I did all the things that they say you should do, because I didn't want my adult drama to affect my kids. I couldn't have moved on and been a good parent and co-parent with him if I didn't do those things. We're doing the best we can for those boys. They deserve it."
And it looks like she's making it work because Jax and Jaid looked like they had a blast at their birthday party.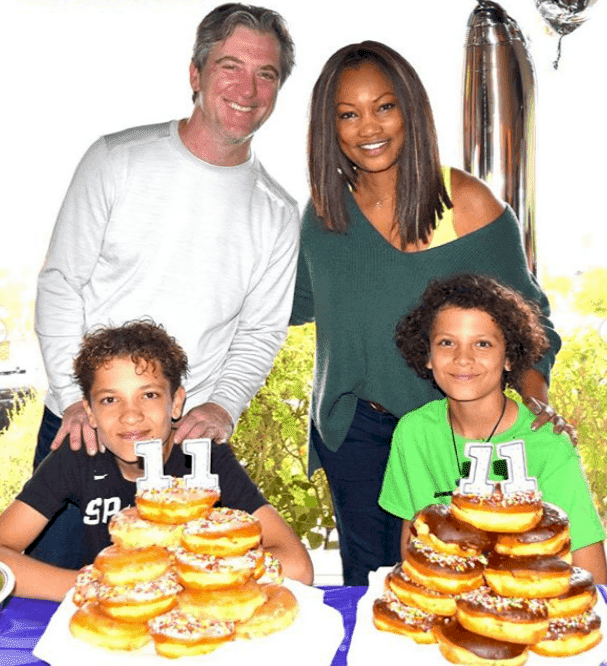 Beauvais and Nilon welcomed the twins on October 18, 2007.