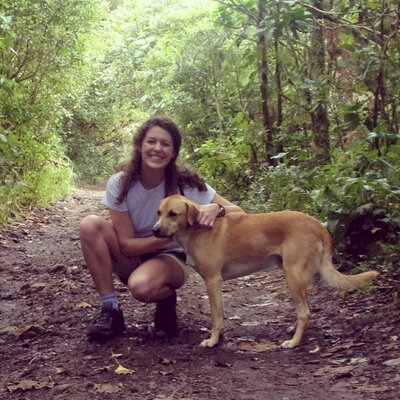 Molly Roloff Biography

Content
Who is Molly Roloff?
The only daughter of Matt and Amy Roloff, Molly Roloff is one of the stars of reality TV show Little People, Big World. She has not appeared as often on the show after getting married and moving away.
She is an accountant, Spanish linguist, and an actress. Molly gained her popularity from the series she starred in with her family. The reality show focused on her family members who are diagnosed with dwarfism.
Early life:
Molly Jo Roloff was born on September 17, 1983, in Oregon, United States of America. She is the only daughter of Matthew Roloff, the actor, author, and business entrepreneur, and Amy Roloff. She has three siblings; Jacob Roloff, Zach Roloff, and Jeremy Roloff.
The family has both normal and dwarf members. Matt, Amy, and Zach are dwarfs, while Molly, Jeremy, and Jacob are of average height. Molly is 5 feet 8 inches or 1.72 m.
She grew up on the Roloff ranch which her father had opened after he lost his job. The farm and the dwarfism in the family led to the reality TV show "Little People, Big World" which was a major success for TLC. The 13th season was released in the spring of 2018.
While in high school, Molly Roloff was an outstanding student and as a result, when she graduated, she went on to study at Whitworth University. At university, Molly Roloff studied Spanish and Accounting. Molly also played volleyball and is also known as one of the best athletes in her school at the time.
Career:
Molly Roloff has appeared in around 200 episodes of the TLC reality series, "Little People, Big World." The series covers the lifestyle of her family. She made her last appearance on the show in 2017. Her final episode was titled "Life's About to Change".
After leaving the show, Molly Roloff began working at Moss Adams, an accounting firm.
Molly Roloff's exact net worth is unknown however since her career in the public eye was mainly the television show if she earned the full amount due to her it can be estimated that her net worth is about $300, 000 excluding any money she makes as an accountant.
Personal life:
Molly Roloff met Joel Silvius while they were studying at Whitworth University. They became good friends initially but eventually started dating. They dated for almost six years before Joel Silvius popped the question and they were officially engaged.
The TV star had announced their engagement on Instagram on December 22, 2016. She posted a stunning picture with her mum, herself and the engagement ring on her finger.
After landing the job at Moss Adams LLP in September 2016 Molly moved to Spokane, Washington and rarely appeared on the show. While fans speculated whether or not she cut herself off from her family there might be a simpler explanation.
The Roloff family live in Hillsboro, Oregon which separates her from the family by several hours. She does visit for events and family functions even if she hasn't featured on the show in a while though.
Fans speculated that perhaps she had a dispute with the show or has cut her family out of her life. However, she proved to fans that she is still close to her family by having her wedding to Joel Silvius in 2017 at the family farm.
Their wedding came a year after their engagement. They held a small service and intimate ceremony on August 5, 2017, at Roloff Farms in Oregon. They exchanged vows under a 100-year-old oak tree that she reportedly used to play under as a child in the woods that surround their farm.
During the ceremony, several of the family's goats made a special appearance. The couple then shared their first dance as husband and wife. They danced to "You Are the Best Thing" by Ray LaMontagne
After the wedding, her mother, Amy, shared a heart-warming photo of herself and Molly at the farm.
She wrote, "She not only radiates beauty within but outside as well!" the mom wrote in the accompanying message. "Beautiful bride. Molly girl, I love you so much. My little girl grew up and is now beginning a wonderful life [with] her husband Joel."
Leaving the show
While Molly's reason for leaving the show was always assumed to be the distance that kept her away from the spotlight, she is not the only Roloff who left. Her brother, Jacob Roloff also parted ways with the show.
He has been outspoken about his reasons for leaving. Jacob took to Instagram to explain that he left because he felt the producers were forcing the show in a direction which was not true to the essence of their family.
"For me, noticing how the agenda of the crew doesn't work well with the health & happiness of our family is what made me decide quite a while ago that I would not be a part of it as soon as I was able," explained Jacob Roloff.
Molly has kept quiet about her reasons. However, fans speculate she could have similar feelings as the family is extremely close.
Trivia:
Sister of Jeremy Roloff, Zachary Roloff, and Jacob Roloff. Daughter of Matthew Roloff and Amy Roloff. Granddaughter of Peggy Roloff and Ron Roloff.
Is the only daughter of four children. She has two older brothers. Twins Jeremy and Zachary Roloff (dob: 05/10/90) and a younger brother Jacob Roloff (dob 01/21/97).
Shares her September 17 birthday with her mother Amy.
Please fill in your e-mail so we can share with you our top stories!