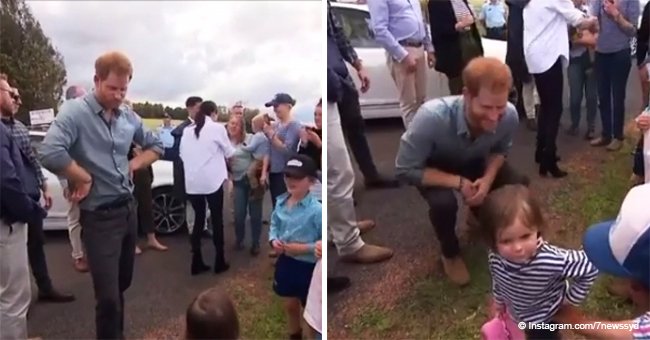 Little girl refusing to pose for a photo with Prince Harry gets playfully teased

Prince Harry teased a toddler that didn't want to hug him during a meet and greet in the regional town of Dubbo.
On October 17 Meghan and Prince Harry spent the day in Dubbo, the meet and greet just one of several engagements for the day. However, never a dull moment as the unexpected turned into a hilarious encounter.
Thousands of fans arrived for a chance to see or even get to speak to Meghan or Prince Harry, but one toddler did not share the sentiment. The couple has made a point in interacting with the children, and when Prince Harry bent down to hug the little toddler she stubbornly put her hands on her hips, refusing to move.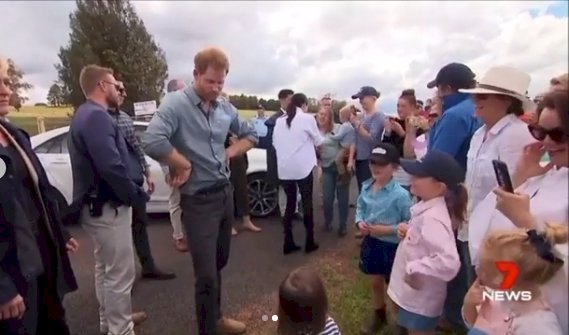 Source: DailyMail
Teasingly Prince Harry stood up and did the same, playfully pulling a face hands on his hips. The little girl's parents and bystanders laughed and Prince Harry bent down for a second try. Adamant to get a picture of Prince Harry with her daughter mum ushered her towards the Prince, who then gave her a tight hug.
Read more on our Twitter account @amomama_usa.
It was a day of hilarious moments as the charming Prince Harry joked with Ruth Sandow, a representative of the Royal Flying Doctor Service later on. Prince Harry and Meghan had unveiled the Royal Flying Doctor Service newest addition to their fleet of planes, and to learn more about the organization's provision of emergency health services.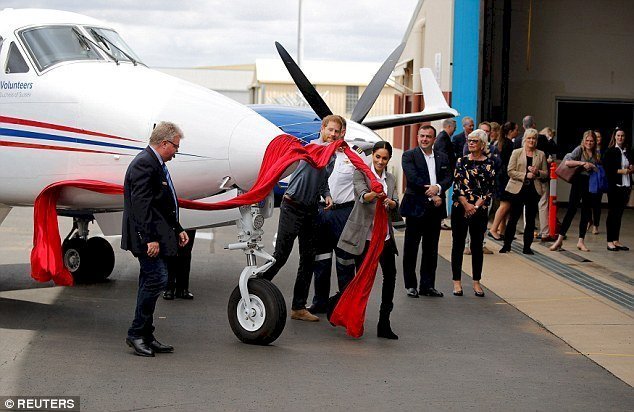 Source: DailyMail
Ruth Sandow was delivering a speech about the body's importance in remote Australia, Prince Harry then playfully swatted flies away from her face. It was a parody of the 'Aussie salute,' where Australians wave their hands in front of the faces to keep flies away.
Meghan and the crowd burst out laughing at his display of humor, their fans delighted to see this side of Prince Harry.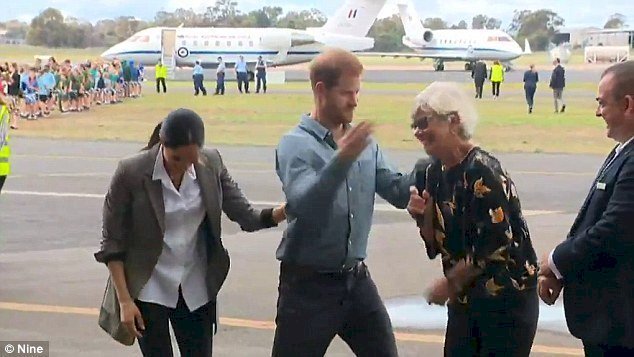 Source: DailyMail
During a tour of Dublin earlier this year Prince Harry also showed his funny side when the couple attended a meet and greet at Croke Park in Dublin on July 11. Meghan befriended a 3-year-old named Kieran who seemed to love her hair, he kept touching it and later on started touching her face.
Prince Harry stepped in and mockingly scolded the toddler by wagging his finger, causing giggles amongst the group.
Please fill in your e-mail so we can share with you our top stories!