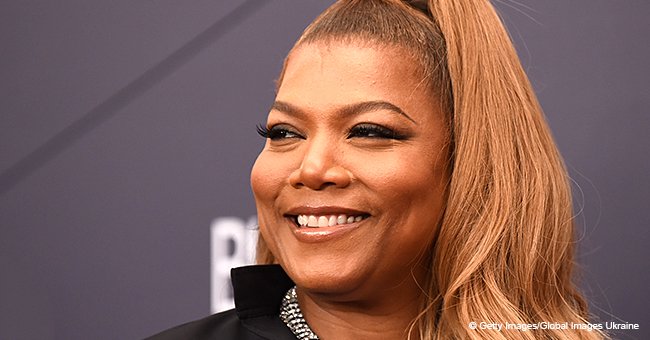 Queen Latifah's rumored girlfriend reportedly expecting a child

It seems Queen Latifah and her partner are expecting a baby, and it seems she is ready to give birth anytime soon.
Eboni Nichols has been flaunting a baby bump for quite a while, and now that it has been revealed by Radar Online that she and Queen Latifah are engaged and are expecting their first child, everything seems to be going perfectly for the both of them.
It's been five long years since Queen Latifah and Eboni Nichols were first linked together, but now rumors have heightened due to Eboni's growing baby bump.
However, since Radar Online has revealed the news, neither Queen Latifah nor Eboni Nichols has spoken up about the topic, and they have been going about their normal day-to-day activities.
Queen Latifah's sexuality has been in question for a couple of years now, given that although she has not publicly come out as gay, rumors about this have been swirling. She was even allegedly linked to one of her gym instructors, whom people now call as her "ex-girlfriend", which then makes way for her supposed relationship with Eboni Nichols.
It's been a few years since Latifah was linked to her "ex-girlfriend" Jeanette Jenkins, who happens to be a fitness trainer at the Hollywood Trainer Club. There, she used to train not only Queen, whom she has grown close to, but numerous other celebrities as well.
The two have previously been caught staying close to one another on numerous occasions, but neither of them spoke up about their alleged relationship until rumors sizzled down and Latifah was linked to someone else.
The singer and Jenkins were once caught cozying up in a luxurious yacht in the Mediterranean sea, accompanying Alicia Keys and Swizz Beatz during their honeymoon on a cruise off the coast of Saint-Jean-Cap-Ferrat.
Now that it seems Latifah and Nichols are taking their relationship to the next level, all these rumors about Jenkins can finally be put to rest.
Please fill in your e-mail so we can share with you our top stories!