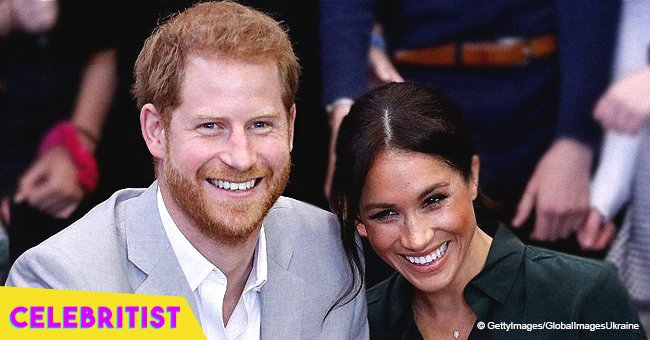 Not everyone seems to be happy about Meghan Markle's baby announcement
Prince Harry and Meghan Markle announced the duchess pregnancy on Monday, but according to reports, the happy couple shared the news with the royal family on Friday, at Princess Eugenie's wedding reception. The royal was not pleased with being overshadowed on her big day.
Announcing a pregnancy, or any other news that could take the spotlight out of the bride and groom at a wedding is a faux pas. One that Meghan Markle and Prince Harry committed last week.
CRASHING A WEDDING WITH BABY NEWS
The Duke and Dutchess of Sussex announced they're expecting their first baby at the second royal wedding of the year.
Princess Eugenie and Jack Brooksbank tied the knot in the middle of a controversy for the money they invested in their nuptials. However, the couple managed to brush aside the critics, and they were ecstatic on their special day.
But according to a spokesperson of Kensington Palace, Meghan Markle took the chance to announce her even bigger news in the middle of the wedding reception, earning the undividable attention of the family.
According to Radar, Eugenie disappeared for a while after Meghan made her announcement.
UPSTAGED FOR THE SECOND TIME IN A ROW
Let's remember that is not the first time Meghan and Harry have upstaged the Princess. She had to postpone her wedding to accommodate to Harry's and Meghan's schedule, and as if it wasn't enough, they decided to have their nuptials at the same chapel Eugenie had chosen.
Sources told Radar Online that Eugenie is understandably upset about Meghan's "shady move," but hopefully, the Royals will be able to overcome the situation.
But Eugenie is not the only woman upset by Meghan's news and how she chose to share it. Many women all around the world slammed the Duchess of Sussex and Prince Harry for sharing their baby news on an inappropriate date.
BABY LOSS REMEMBRANCE DAY
October 15 was International Pregnancy and Infant Loss Remembrance Day, as well as the last day of Baby Loss Awareness Week. So, women who have suffered from miscarriages, or lost their babies before or after birth, weren't that amused by the news.
Twitter user @samtylerx_ said:
"But really how insensitive was it for Harry and Meghan to announce their pregnancy on baby/infant loss awareness day."
While @annifus added:
"I am very happy for Meghan and Harry but believe it to be incredibly insensitive to announce the pregnancy today on an International Pregnancy and Baby Loss awareness day. Do you not check these things?!? Could you not have waited til tomorrow?"
Henry Smith, a member of the parliament, also made a statement congratulating the couple but deeming unfortunate the day they chose to announce the news.
However, according to Ruth Bender-Atik, national director of the Miscarriage Association, the most likely scenario is that Meghan and Harry weren't aware of the date and its significance for millions of women.
The 37-year-old former actress is in "good health" after her 12-week scan, according to Kensington Palace.
She's currently traveling around Australia alongside Prince Harry on their first Global Royal Tour, meeting with politicians and local people to discuss issues that affect the youth, as well as environmental solutions.
The couple will also visit Fiji, Tonga and New Zealand in the next weeks.
Please fill in your e-mail so we can share with you our top stories!