Skating duo wows crowd with their stunning 'Hallelujah' routine
Sui Wenjing and Han Cong, a Chinese ice-skating duo, wowed the audience during their presentation at the Olympic Winter Games in PyeongChang earlier this year.
The pair chose the K.D. Lang's version of Leonard Cohen song "Hallelujah." Even though the song is slow and smooth, their movements defied gravity, and their synchronization was perfect and beautiful.
Their choreography began in the middle of the ice where Han was embracing Sui in the warmest way possible. Later, the music started, and they stopped hugging each other and stood up to dance.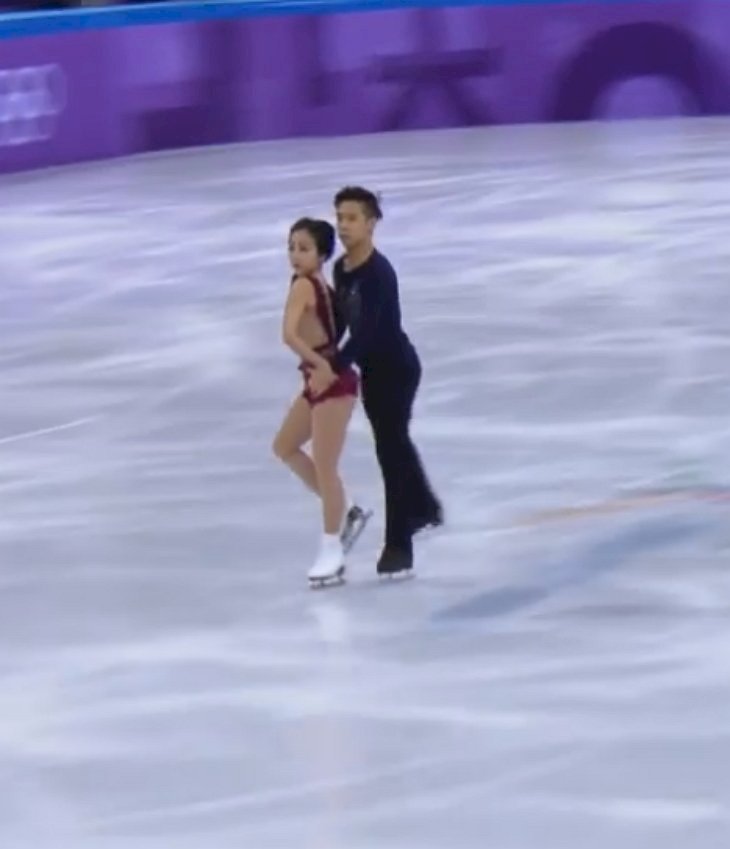 THEIR ROUTINE
All spins and acrobatics were so perfectly synchronized that it looked like if they were mirroring each other. At some point of the presentation, Han threw Sui into the air, where she made a triple spin that captivated the crowd. Read more on our Twitter account, @amomama_usa.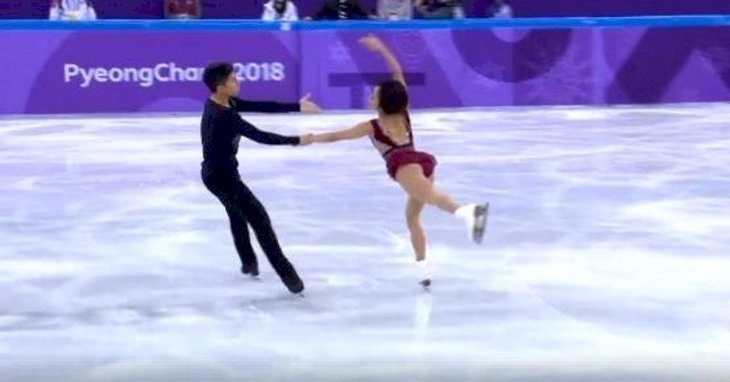 Another part of the routine showed Sui's legs intertwined with Han's while they spun around. Later, when the music was reaching its highest pitch, the lady cartwheeled into Han's arms, and they spun again, lifting her with only one hand for support.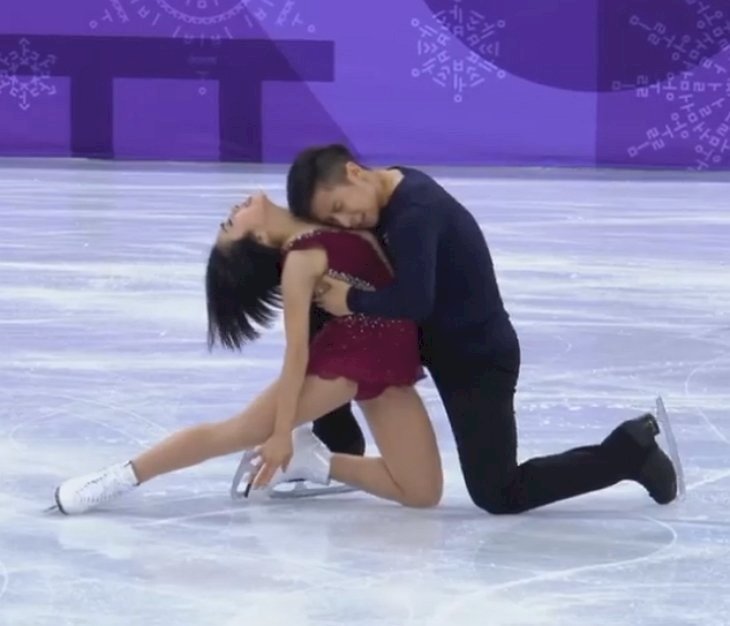 THE EMOTION
They finished the presentation very similarly to the way they started it: sharing a heart-melting hug in the middle of the ice. Apart from their flawless moves, all the emotions that the routine was supposed to transmit were almost palpable.
THE OUTCOME
Han and Sui knew that they had done a fantastic job, and it was time for the judges to reveal the score. They got 82.39, what placed them in the first place momentarily. However, they won the silver medal as the gold one went to German's Aliona Savchenko and Bruno Massot.
A DIFFERENT BRILLIANT PERFORMANCE
Another ice-skating couple, Stefania Berton and Ondrej Hotarek, also surprised the crowd and the judges of the "Kings of Ice" competition with a choreography inspired by Patrick Swayze and Jennifer Grey's routine in "Dirty Dancing," the classic film released three decades ago.
Dressed exactly like the characters of the film, they danced to Bill Medley and Jennifer Warnes' "Time of my Life." They used several moves from the movie's presentation but also added it some spins, lifts, and twirls that got them a standing ovation and a high score.