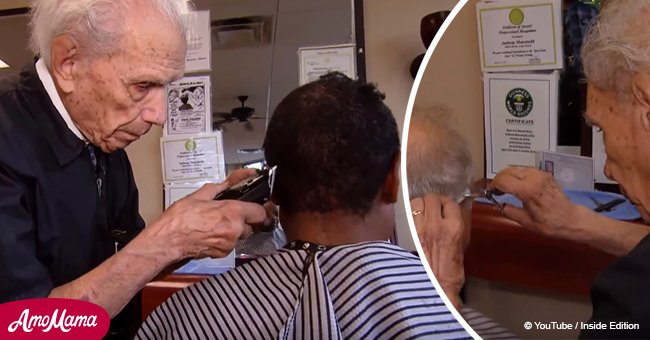 Meet the world's oldest barber who has been cutting hair for 97 years and doesn't plan to stop
New York barber Anthony Mancinelli has been doing his craft for 97 years. He has been named as the "World's Oldest Barber" by the Guinness World Records.
Mancinelli said he has no plans of stopping and retirement is not yet included in his plans.
Now, the famous barber is 107 years old and still works full time at Fantastic Cuts in New Windsor, New York.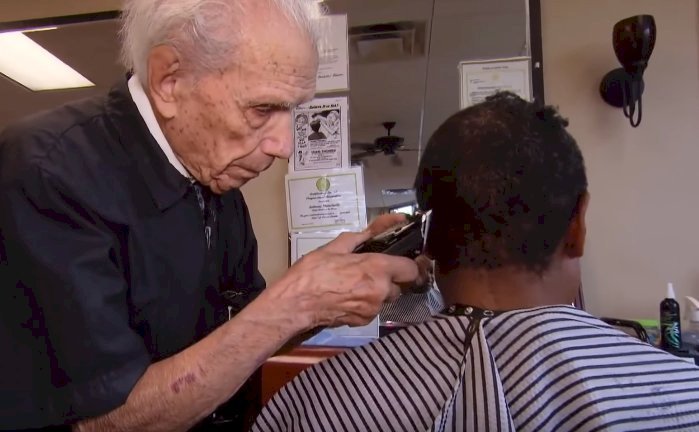 Source: Inside Edition
Follow us on Twitter at
AmoMama USA
for more details and updates.
Mancinelli became known after he was named as the oldest barber in the world by Guinness. At the time, he was only 96 years old since it was 11 years ago in 2007.
Now, he still breaks his own record, and many people still go to him for their monthly trim.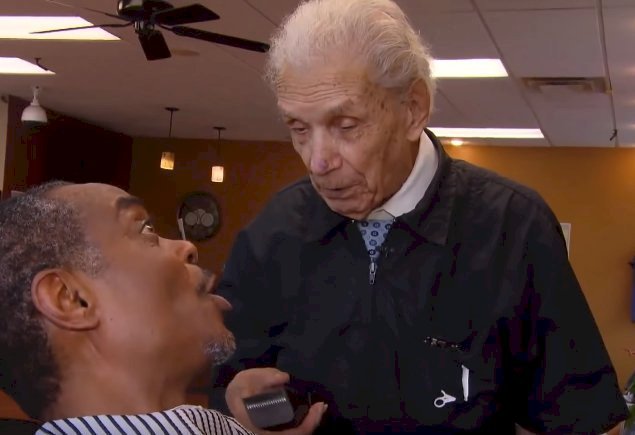 Source: Inside Edition
In an interview with Inside Edition, he was asked about the possibility of retirement, he
said
, "Why would I?"
Turning 108 in March 2019, Mancinelli is determined to continue working five days a week and eight hours a day, which has been his usual shift ever since.
Mancinelli has a lot of loyal customers with his steady hand and dexterity in his craft. In fact, his 81-year-old son is one of his most avid patrons.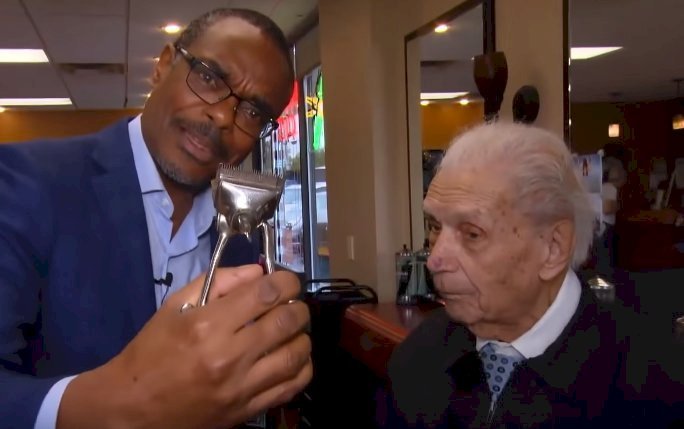 Source: Inside Edition
The shop's owner, Jane Dinezza, spoke with the New York Times and shared how people go crazy when they found out Mancinelli's age.
"He never calls in sick. I have young people with knee and back problems, but he just keeps going. He can do more haircuts than a 20-year-old kid. They're sitting there looking at their phones, texting or whatever, and he's working," gushed Dinezza.
When Mancinelli was asked about his secret to his long life, he said he has no clue. If he did have a secret, he said he would have told every single one of his loved ones who has already passed on, including his wife.
"I was married for 69 years. She died 14 years ago. I really miss her," he said.
Surely, Mancinelli is an inspiration to many people. He continuously proves that age is just a number and it should not hinder anyone in doing what they love.
Meanwhile, in another story, this barber uses fire to cut his customer's hair. He said it is a "dangerous art form," which he learned growing up in the Philippines.
Based in California, the hairdresser of 30 years said the method is effective for women who suffer from split ends.
Please fill in your e-mail so we can share with you our top stories!