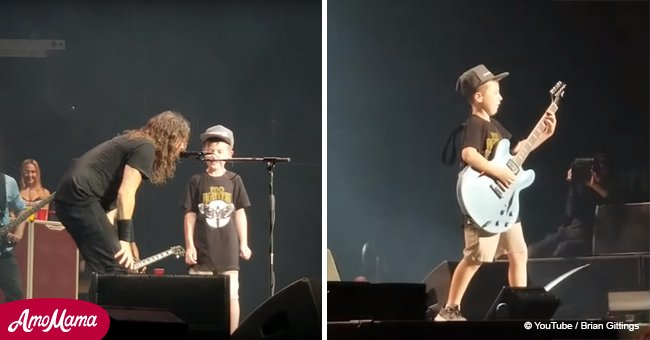 10-year-old boy called on stage during concert, but no one expected such a talent from him
Ten-year-old Collier Cash Rule became a viral sensation for his excellent talent after rocking out to some Metallica songs with Foo Fighters.
During a recent concert at the Sprint Center in Kansas City, Missouri, the frontman of the famous American rock band, Dave Grohl, invited Collier onstage to play with them.
Grohl asked if the youngster played guitar. Collier responded that he loves Metallica songs and afterward started playing a cover of the band's hit song called "Enter Sandman."
Collier quickly won over Grohl's heart and began clapping along.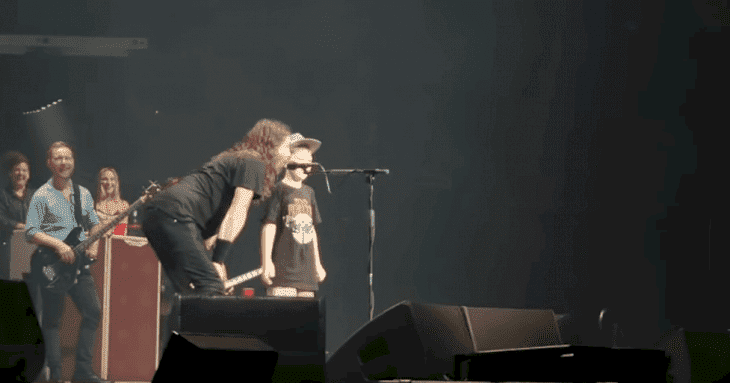 Source: YouTube/Brian Gittings
Follow us on our Twitter account, @amomama_usa, to learn more and scroll down to check out their performance in the clip below.
While Collier played the guitar, Grohl took the vocals. The crowd erupted in cheers and applause.
At the end of their incredible performance, the frontman gave the guitar to Collier since their tour was nearly over.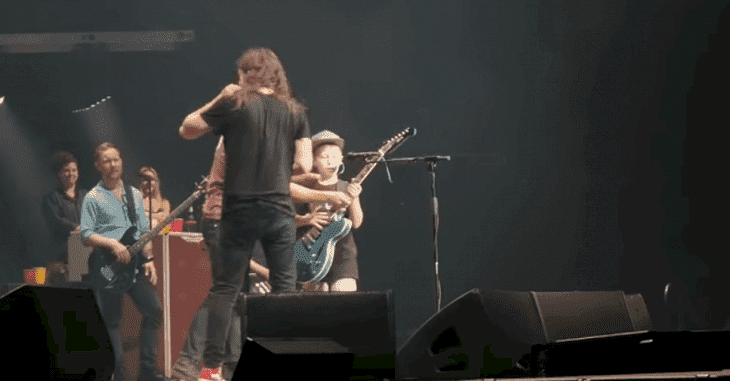 Source: YouTube/Brian Gittings
Grohl told the very young musician that he better not sell it on eBay.
According to Collier's mother, her child has been playing guitar for quite a long time.
The video of the music moment was posted on YouTube, which quickly went viral.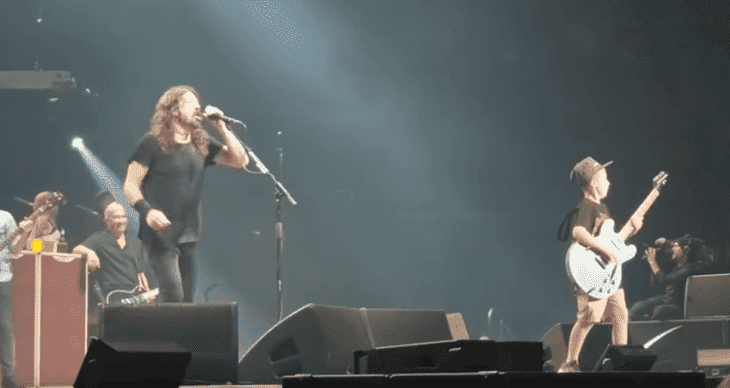 Source: YouTube/Brian Gittings
One user wrote, "I love how that kid just immediately owned the stage. "
"Wow that kid rocked it ," added another user.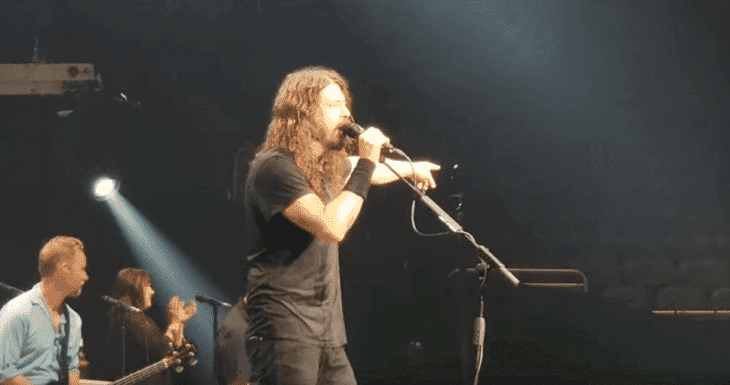 Source: YouTube/Brian Gittings
Grohl once said that he values his fan base of all ages. In an interview with Rolling Stone, he said, "First of all, I can't believe we're still a band [after] 20-whatever years."
"And I can't believe we're playing arenas and stadiums. And that it's gotten to this point where I look out at the audience and I don't just see Foo Fighters T-shirts anymore. I see people in their sixties and seventies."
Grohl added, "I see kids that are 10 years old, teenagers, and it seems to me that when we come to town, people hear there's a rock show and they just come on out. So we've gotten to the point where I think that we represent something . . . um . . . general [laughs]. You know?"
This isn't the first occasion when he has invited a young musician to perform with him either. He often performs with his daughters, Violet and Harper.
Please fill in your e-mail so we can share with you our top stories!