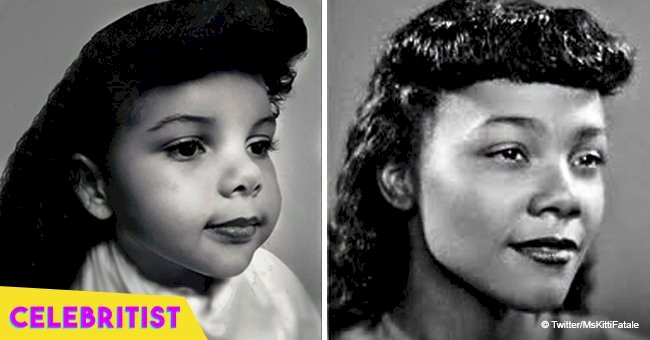 Adorable little girl goes viral for perfectly recreating photos of iconic Black women
Five-year-old Lola Jones told her parents about a Martin Luther King Jr. video she watched, and her mother took it a step further, transforming Lola into iconic African American female figures. Scroll down for the stunning images.
Cristi Smith-Jones went viral in 2017 after sharing photos of her daughter as several historical black women who broke boundaries and made a mark in the world. The Seattle mom took her daughter's love for playing dress-up and turned it into a Black History Month project.
Cristi, who describes herself as mixed heritage, told Atlanta Black Star that she and her husband decided to teach Lola about civil rights and enslavement. She added:
"We talked about how far we've come and that there is still farther to go. So, to inspire her, and get her engaged in learning more about Black history, I decided to use her love of playing dress up to teach her. I decided that we'd honor a woman each day for Black History Month and she'd get to transform into her and I could teach her about their legacies in the process."
Throughout February last year, Cristi posted a photo of Lola dressed up as a different Black female icon on Twitter. Before long, social media users took note of the mother-daughter duo and became avid fans.
Using thrift shop clothes and accessories, Cristi transformed her Kindergarten daughter into famous women like Rosa Parks, Maya Angelou, Coretta Scott King, Bessie Coleman, and Misty Copeland.
They also channeled lesser-known influential women like Bridget "Biddy" Mason, a former slave who rose to become a real estate entrepreneur and philanthropist in the 19th century.
Cristi soon realized she was not only having fun and teaching her daughter. "I have discovered that we are reaching and even teaching others along the way," she said.
The reactions were mostly positive. Black community leaders such as Ohio State Senator, Nina Turner, and president and CEO of the NAACP, Cornell William Brooks, tweeted their support for the project.
Copeland, the first African American Female Principal Dancer with American Ballet Theater, also retweeted a photo where Lola channeled her in a black leotard and tutu.
BLACK GIRL MAGIC
Other black women who have changed the world in one way or the other include Mary McLeod Bethune, an education pioneer and civil rights activist; Ellen Johnson-Sirleaf, the world's first elected Black female president and Africa's first female Head of State; Ida B. Wells, a prominent journalist who raised awareness for the oppression of African Americans and women.
Harriet Tubman, Shirley Chisholm, Althea Gibson, Augusta Savage, Phillis Wheatley, and Sojourner Truth were also influential figures that championed various causes from abolition of slavery to feminism.
CATCHING THEM YOUNG
Back in February, another kid went viral for her Black History Month act. Two-year-old Serena Moore was filmed by her mother as she recited the names of 15 different African-American leaders, a feat that might prove impossible for some adults.
"HEY, BLACK CHILD"
In 2015, three-year-old Pe'Tehn Jackson also stunned viewers across the world with her impeccable rendition of "Hey, Black Child" for Black History Month. She first went viral after internet users came across her video on social media, and Pe'Tehn went on to be featured by local media.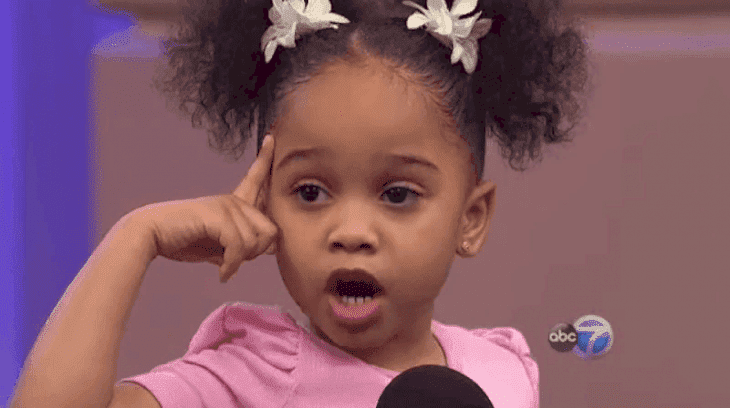 YouTube/Windy City LIVE
Pe'Tehn and her parents, Shaun and Andrea, were invited to the daytime talk show, "Windy City Live," where the little girl proved she wasn't a one-hit wonder and performed the four-stanza poem again.
Please fill in your e-mail so we can share with you our top stories!