Khloé Kardashian reveals DNA test result after long-held speculation that her father is OJ Simpson
There's a conspiracy theory about the Kardashian's fans that states Khloé is not Robert Kardashian's daughter. Instead, some people are certain OJ Simpson is her real dad. After years of speculation, the reality star finally found the truth about her paternity, when Kris Jenner prived with a DNA test.
"Keeping Up with the Kardashians" is back with new episodes, and after years of rumors, the family finally addressed the fans' relentless suspicions about former NFL star OJ Simpson being Khloé's father. Kris Jenner, the matriarch of the controversial family, took the initiative to put an end to the rumors, by ordering a DNA test on her daughters.
WHY KHLOE WAS SUSPECTED TO BE OJ'S DAUGHTER
Robert Kardashian and OJ Simpson met in the early 70's and became close friends. However, it was in between 1994 and 1995 that the two men's friendship became public when Kardashian joined the legal team that defended Simpson on his murder trial.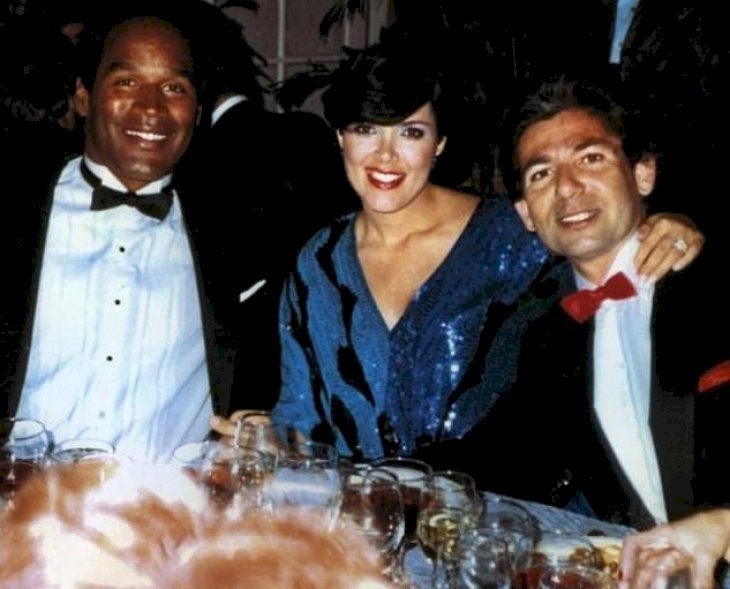 The retired football player was accused of the murder of his wife, Nicole Brown, and her alleged lover, Ronald Goldman. As a result of the trial, the Kardashian family became the center of attention in the media, and rumors about Simpson having an affair with Kris Jenner started to come afloat.
Some fans even started to point out that Kris and Robert's youngest daughter, Khoé, didn't resemble the lawyer at all and, instead, could be easily related to Simpson. Since then, conspiracy theorists on the entertainment industry have done everything to prove Khloé is OJ's daughter.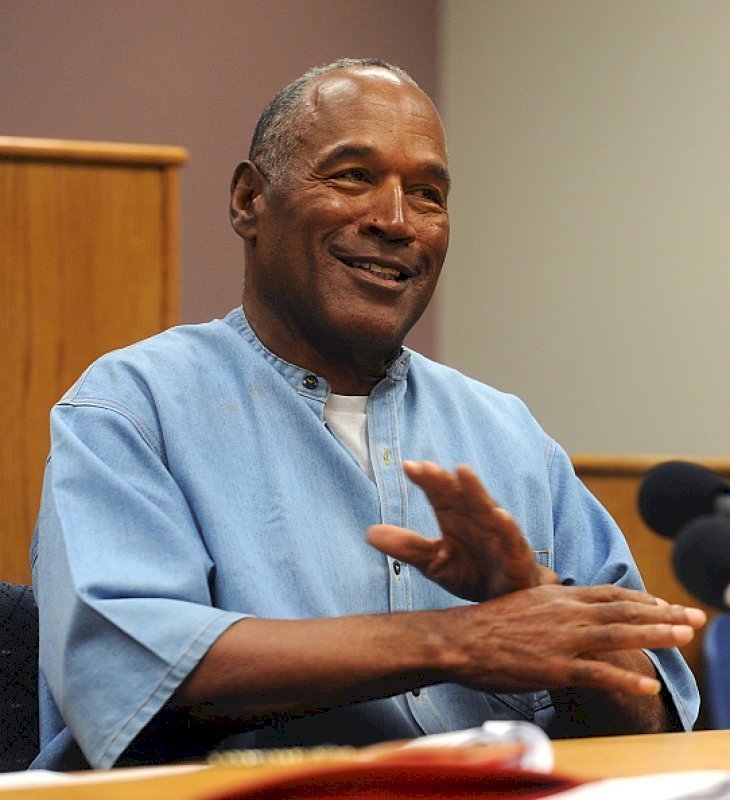 DISPELLING THE THEORY
The Kardashians have addressed the rumors with humor on several occasions, refuting the story and reassuring fans Khloé is 100% a Kardashian. Even Simpson made clear he's not related to Khloé earlier this year after he was released from jail.
When a reporter from TMZ congratulated him for the "good news" of Khloé's pregnancy, Simpson laughed it off and said he was happy for her and the family, but he had nothing to do with it. "Well, for Bob, yeah. But, for me, I don't think for me, I have nothing to do with it," he said.
Even his daughter laughed in the paparazzi's face, making clear she knew what he was implying and how amused she was by the rumors.
In 2013, Robert Kardashian's widow, Ellen Pierson, published some of Robert's handwritten journals alleging that Kris Jenner had cheated on him repeatedly and that she was abusive to their daughters. The woman also stated that the late lawyer had confessed he wasn't Khloé's father but didn't mention who was the real one.
The sisters, specifically Khloé and Kourtney, called out Ellen for being an opportunist and spreading lies to get some money in return, as she had filed for bankruptcy soon after Kardashian's death.
USING BABY TRUE AS PROOF
But despite the constant denials from both sides of the family, fans kept on insisting on their theory. They even tried to use Khloé's daughter, True Thompson's skin color to add more flare to the rumors.
After the baby girl was officially introduced to the public, some fans pointed out that she was "too dark" and that was enough proof that she was related to Simpson. But they forgot one little detail that Khoé didn't have trouble reminding, as she replied to one of the commenters:
"Her dad is black silly. That's why she's black babe."
The comments about True's skin color became way out of hand after Kim Kardashian posted an adorable photo of her daughter Chicago, True, and Kylie Jenner's daughter Stormi having a playdate. Many trolls pointed out that baby True was darker and for some reason, that made her less cute.
Proving that she's mama bear, Khloé came to her daughter's defense last month, addressing people on Twitter who were talking about her baby.
"I dislike the fact that people are allowed to comment on my daughter's skin color," Khloe wrote, "but as soon as I comment kindly back and praise her for all that she is, the comment gets erased. If you have the courage to post your nasty criticism, please allow one to defend or comment back."
I dislike the fact that people are allowed to comment on my daughters skin color but as soon as I comment kindly back and praise her for all that she is, the comment gets erased. If you have the courage to post your nasty criticism please allow one to defend or comment back

— Khloé (@khloekardashian) September 28, 2018
THE TRUTH FROM KHLOE'S DNA TEST
Finally, after many years of speculation and side to side photo comparisons, Kris Jenner put an end to the rumors by handing out DNA results to her daughters, Khloé, Kourtney, and Kendall. She explained that the results would shed light on their origins, as it indicated where their ancestors came from.
Kendall discovered that she's 100% European since her father is Caitlyn Jenner, formerly known as Bruce Jenner. Kourtney, on the other hand, revealed she was 53% European and 45% French. And Khloé's results showed she is 58% European and 41.6% Middle Eastern.
"You are my sister," Kourtney said jokingly.
"Oh my god, we are sisters," Khloe agreed.
Courtney even jokingly referenced the famous OJ rumor when she added,
"Thank God. If you weren't Middle Eastern at all, we would be in big trouble."
Robert Kardashian's great-grandparents were Armenian immigrants from Karakale, a city of the Russian Empire now known as Kars Province in Turkey. So, that pretty much settled the issue.
MENDING A BROKEN HEART
Even though Khloé looked happy and excited about her DNA results, the Good American designer has been going through an emotional rollercoaster since her daughter was born.
Two days before her delivery, Khloé found out along the rest of the world, that her boyfriend and baby daddy Tristan Thompson, had been cheating on her while pregnant.
Khloé didn't address the controversy and instead focused on her baby daughter, but a few weeks later it was revealed she had forgiven Thompson and they were moving on with their life together.
It was after rumors of Khloé and Tristan's engagement started to swirl around that she finally addressed the situation. Replying to a fan on Instagram:
"I'm not acting as if Tristan didn't cheat. I'm saying the story about marriage and anyone insinuating they know what we speak about privately is [expletive]. Not upset by commenters. Not upset by anything. Only pointing out when blogs create stories for you all to believe when it's completely untrue."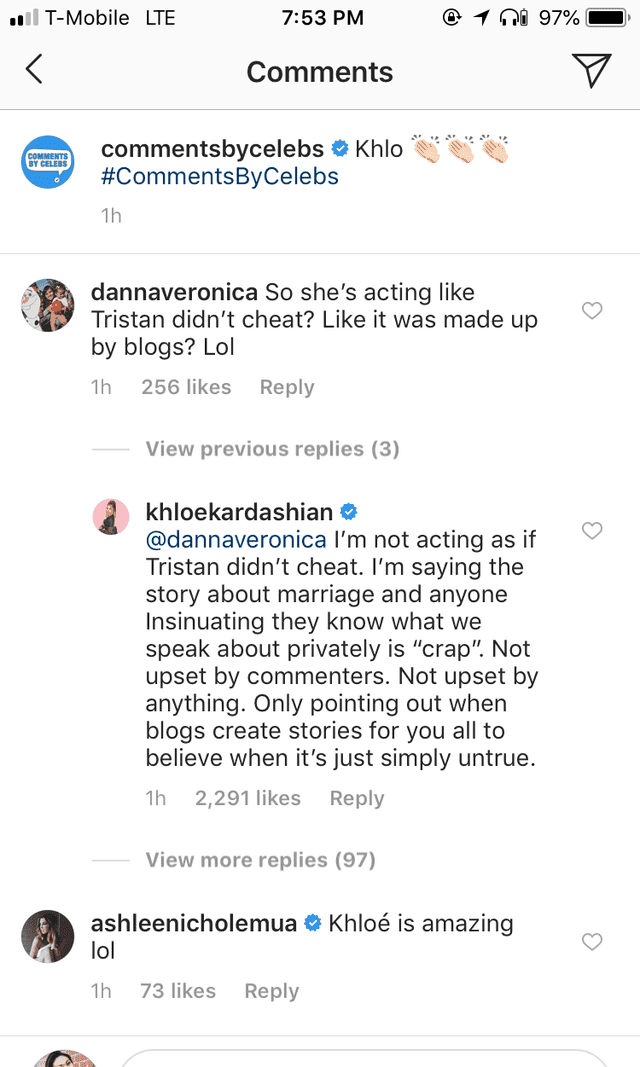 Now, Khloé has been sharing cryptic messages to her Instagram stories that sound encouraging and speak of a woman with a broken heart trying to move on.
"I don't know who needs this, but just know God is going to heal your broken heart," read the message. "You're going to laugh again, you're going to trust again, and you're going to love again. God is going to restore everything you've lost."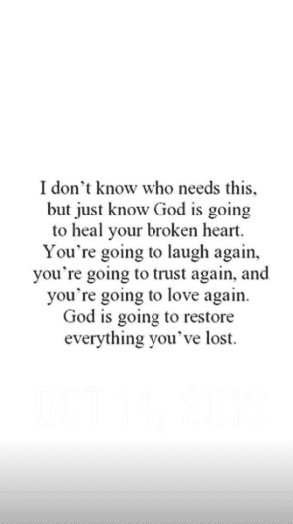 With her paternity cleared and her relationship with Tristan moving forward, hopefully, Khloé will be able to heal her emotional wounds while enjoying motherhood.