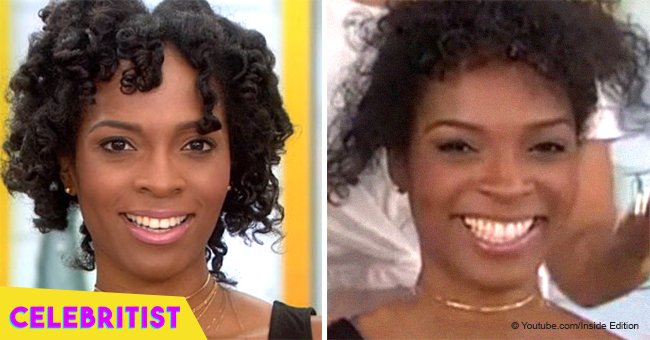 This horrible makeover of Black woman's natural hair on 'The Today Show' went viral
A black model had to sit and smile through a horrible makeover session on live TV, and people all over the internet had a lot to say about it. However, both the model and the stylist issued their respective statements, asking people to back down and coming together in the act of inclusion.
Model Malyia McNaughton was contacted the night before to take part in a special segment about hair in the "Today" show. The chosen stylist to show people how to do their "One Minute Summer Hair" was Deepica Mutyala.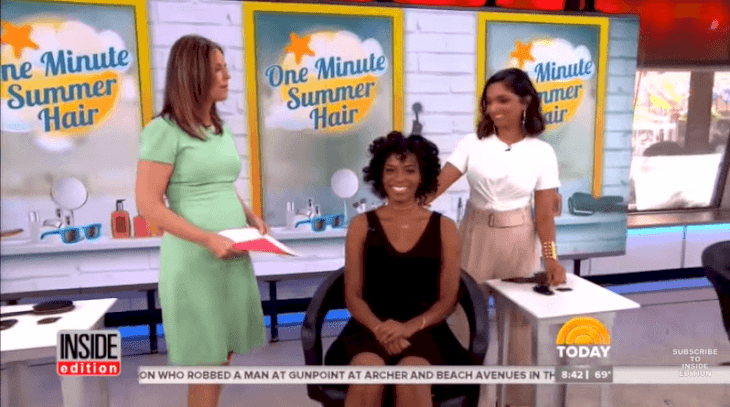 Source: YouTube/Inside Edition
In the segment, Mutyala tried to teach women of different hair types that everyone can style their hair in less that one minute. She did a twist on the first model's hair, and when it was McNaughton's turn, things got messy.
THE "MAKEOVER"
She took the model's natural styled barrel curls and tied them up in a "high side ponytail." She then proceeded to try and make "bangs" combing McNaughton's curls with her fingers and fluffing them out. The final was result made the model look like she had just woken up after a long, long nap.
"It's actually not that trendy to be perfect," Deepica said trying to cover up her mistake.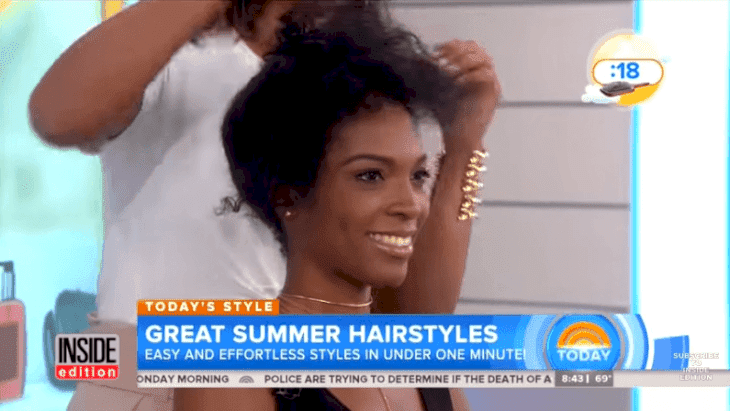 Source: YouTube/Inside Edition
Malvia was smiling through the whole ordeal.
A video of the moment became viral on social media, with black women calling out Deepica for clearly not knowing how to handle natural hair and slamming the TV show's producer for allowing the black model to be embarrassed on national television.
THE APOLOGY
Two days later, Deepica released a public apology on Twitter. She stated how sorry and embarrassed she was and said that, as a huge advocate for inclusion and diversity, she would do better in the future.
Meanwhile, McNaughton gave her side of the story in an interview with The Cut, and she made sure to mention there were no hard feelings toward Deepica at all.
"I felt for her because I knew her intentions were pure and I'm an advocate for everything that has to do with natural hair, black-related inclusion, and so I felt her sentiment and didn't want it to turn that way," stated the beautiful model.
When asked about the people's reaction, she said:
"I think that in the beauty industry we're both people who are trying to break boundaries, and I thought that it was great that she wanted to show diversity. I commend her and applaud her for that, and that's why I think people need to look at that angle as opposed to completely bashing her because I feel like that closes the door for future opportunities."
Is clear that not everyone knows how to work with natural hair on black women.
So is not surprising when videos of fathers doing their daughter's hair become viral, or when celebrities of color deciding to rock their natural hair becomes a trend, as they inspire people from their communities to embrace their natural hairstyles.
Please fill in your e-mail so we can share with you our top stories!