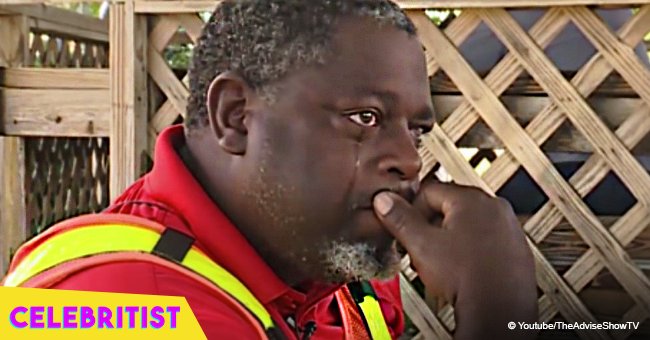 'It's just too much,' Black dad harassed by 'Golfcart Gail' breaks silence in emotional interview
A Black soccer dad cries foul after a field marshall during his son's game called the police on him.
Gerald Jones is a parent who yelled at his son during a soccer game in Ponte Vedra in order to prevent the boy from arguing with a referee. In his account, he said he was telling his son to do what the referee said because the official is always right.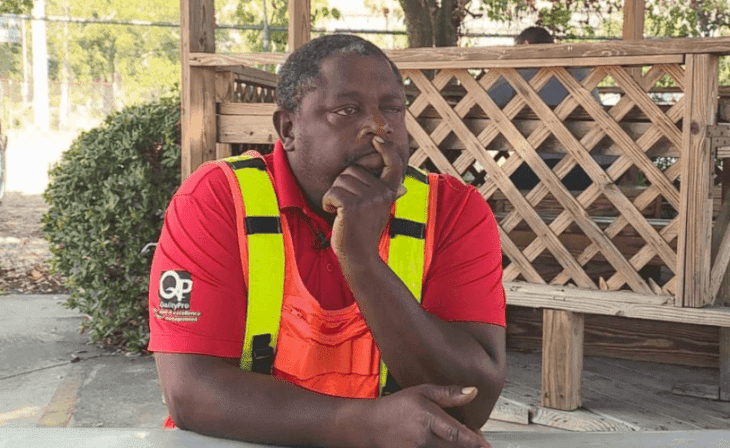 Source: WJXX-TV
However, things went sour when a field marshall in a golf cart, now dubbed as "Golfcart Gail" approached Jones and reprimanded him for his behavior. She called the police on him despite him volunteering to leave the game.
Ginger Williams, a White navy wife seated beside Jones took a video of the field marshall's confrontation with the soccer dad and the deputy who responded to the scene. In the clip, "Golfcart Gail" told Jones she no longer felt safe due to his behavior. She's also heard telling the deputy,
"He just got nasty with me."
Williams and another witness, Maria Morales-Walther who also took a video of the incident told ABC News later that Jones only addressed his son and not the referee. They insisted the father never threatened the field marshall.
Following the incident, a tearful Jones opened up to WJXX-TV. He told the station he believes he was racially profiled. A white man was previously thrown out of the game after questioning a referee's call. No authorities were called on him.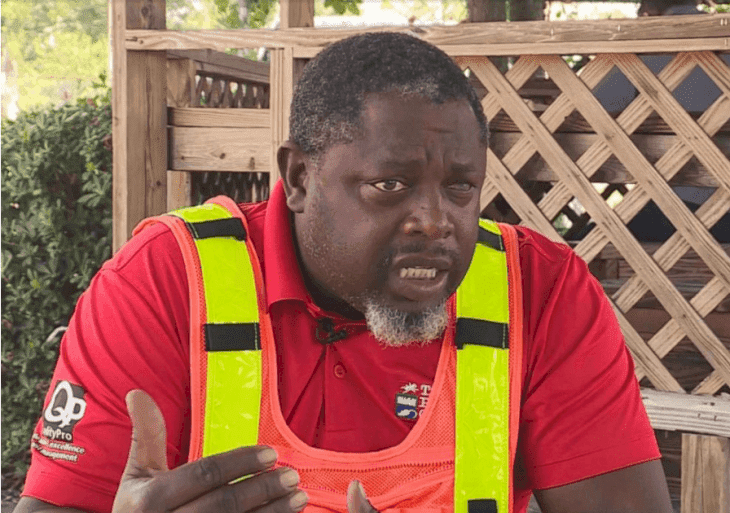 Source: WJXX-TV
Jonas feels he deserves an apology especially after his son began to question the events that transpired.
"I'm working hard every day. Do everything right. Love everybody. And my son, he's like, 'Hey, I just don't understand it.' I don't understand it. Something has to be done. What can be done? I don't know, but it's just too much."
Meanwhile, Gary Easom, the president of Ponte Vedra Athletic Association stood by the field marshall's decision to call the authorities. He said the move was in relation to the parent behaving badly and not racially motivated. He also said the report was a "result of a series of several immediate prior incidents."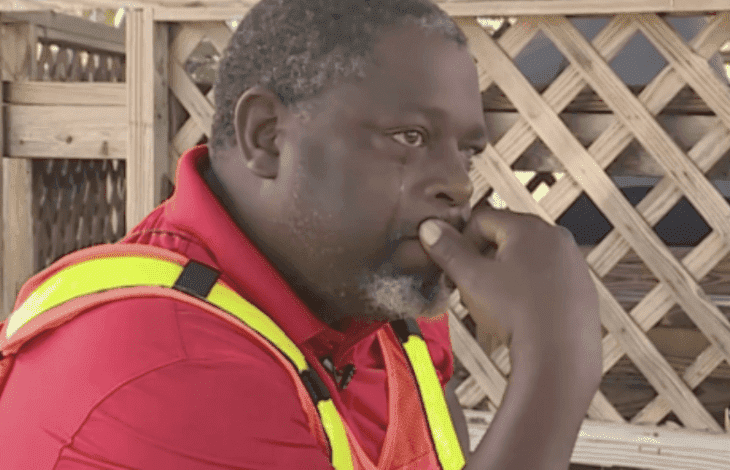 Source: WJXX-TV
A 9-YEAR-OLD FALSELY ACCUSED OF SEXUAL ASSAULT
Just like Jones' son who began to question why his father was almost arrested, a 9-year-old Black boy is still trying to come to terms with a woman's accusation that he assaulted her. Jeremiah Harvey sat down for an interview with Good Morning America after a video of a woman known as "Cornerstore Caroline" accusing him of groping her at a convenience store went viral. In the clip, the woman, Teresa Klein yelled,
"I want the cops here right now. I was sexually assaulted by a child!"
Klein's accusations turned out to be false when video footage from the convenience store revealed it was Harvey's backpack that grazed her backside. Klein later apologized but the harm had been done. The 9-year-old was traumatized.
WHITE WOMAN STALKING BLACK BABYSITTER
While the young boy was unfairly judged, a Black man babysitting two white kids wasn't going to allow a White woman to judge him just because he was Black. Corey Lewis took a video of the woman who kept following him and even called the cops because she became suspicious after seeing him with white girls. Lewis exposed her on Facebook Live proving her accusations were false. He was actually hired by the kids' parents to watch over them.
Please fill in your e-mail so we can share with you our top stories!