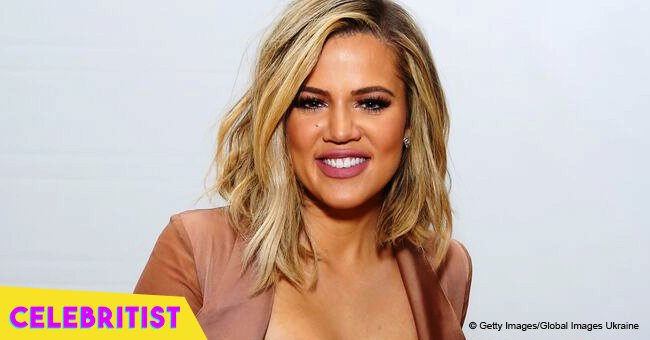 Khloé Kardashian's daughter True stuns in blue tutu & cute headband in photo with mom & grandma
Khloé Kardashian, the celebrity best known for "Keeping Up with the Kardashians," took to Instagram to share a slideshow of her daughter, True, in a beautiful blue tutu.
In the image, Khloé, True, and Kris Jenner appeared wearing blue outfits. The momager was behind her granddaughter wearing a dress while kneeling on a sheet and holding True.
The baby, on the other hand, rocked little blue socks, a tutu, a long-sleeved top, and a pretty headband. Khloé chose a blue and white tracksuit that made her look both attractive and sporty.
THANKING HER MOTHER
For the caption, the mother-of-one thanked Kris and admitted that she was her "hero." Khloé added: "I hope to live up to the mom you have been to us. (Regardless of what Kourt thinks JK lol) seriously, how did WE get so lucky to have you? WE have the cheat codes to mommy-hood."
REACTING TO THE POST
As soon as Khloé uploaded that post, her followers took to the comment section to share their thoughts. Most of them pointed out that the caption was the highlight of the slideshow, while others set clear that True gets more adorable every day.
CELEBRATING TRUE'S HALF-BIRTHDAY
Those photos were taken during True's second half-birthday celebration. To honor such milestone, Khloé threw two cupcake parties and invited most of the baby's cousins.
For the first event, Kylie Jenner's eight-month-old daughter Stormi, Kim Kardashian's eight-month-old Chicago and two-year-old Saint, and Rob Kardashian's one-year-old Dream were invited. All of them posed for a photo together in front of several cupcakes.
REVEALING THEIR DNA TESTS
Khloé recently was in the middle of the spotlight as she and some of her sisters took a DNA test that finally cleared up the rumors that claimed that OJ Simpson was Khloé's father.
The results set clear that True's mother is 58% European and 41.6% Middle Eastern, which set clear that her father was Robert Kardashian, whose great-grandparents were Armenian immigrants from Karakale, a city in the Russian Empire.
DIGGING INTO KHLOÉ'S "REAL FATHER" RUMORS
Those rumors suggesting that OJ was Khloé's real father have chased the family for a long time given the fact that Robert's widow, Ellen Pierson, published some of her late husband handwritten journals alleging that Kris had cheated on him repeatedly.
Since Kris and OJ were close friends, people considered that he was her alleged lover and that Khloé was their daughter. The DNA test is expected to shut down those rumors for good.
Please fill in your e-mail so we can share with you our top stories!