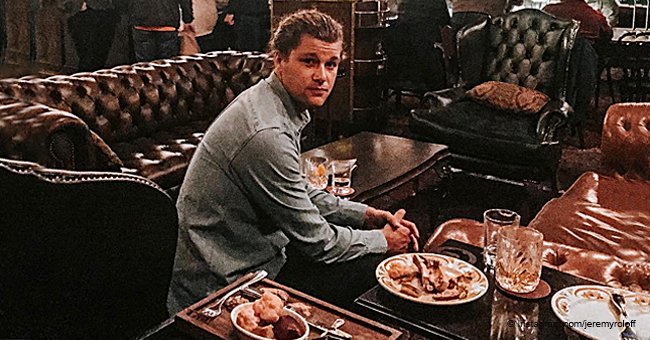 Here's why Jeremy Roloff is fasting

"Little People Big World" star Jeremy Roloff announced that he would be fasting and his fans have questions.
Roloff explained on Instagram earlier this week that everyone "has their own reason" for doing it, and his is two-fold.
Read more on our Twitter account, @amomama_usa. His post can be viewed below. He added:
"[My reason] was for general health reasons, but I ended up getting much more than I set out for. I have been intermittent fasting since January 1st of 2018."
He added that intermittent fasting is a lifestyle change but also a change that "dominates the stomach."
It is not so much about what he eats at the moment, as when he eats. Roloff told his followers: "The moment I began controlling my stomach, things began to change."
Through the changes, he "went from slave to master" and this began to manifest in other areas of his life as well, not just his eating habits.
Daily practices that use to weigh him down before are now pleasurable, and he gets up easier in the mornings. No more snooze button preventing him from living his best life.
He added: "The discipline needed to choose not only what I eat, but when I eat has multiplied. I feel more free and in control."
Roloff explained that freedom always follows discipline, and discipline is the secret to seizing the day.
The father-of-one runs a website with his wife Audrey in his spare time, dedicated to strengthening Christian marriages.
The couple share daughter Ember Jean Roloff, who celebrated her first birthday back in September.
Soon after her birth, Roloff said on Instagram that welcoming his daughter was the catalyst to what he calls his "dying-to-self moment."
"Yesterday I had a dying to self-moment. The realization that my life is not about me."
Roloff realized the importance of focusing on holiness instead of happiness. He backed it up with Jesus' words: "He who finds his life will lose it, and he who loses his life for My sake will find it."
He said that if he focuses on happiness, a selfish endeavor, he might lose happiness and holiness. Instead, he'll focus on holiness, with the faith that happiness will follow.
Please fill in your e-mail so we can share with you our top stories!