Boy notices man snatching little brother and quickly springs into action (video)
A surveillance camera outside an appliance store recorded a trafficking attempt in broad daylight. Surprisingly, the would-be-victim was the store owner's own son.
The alleged kidnapper was caught on tape seizing a small child by his hand and almost dragging him along the street. In the video, another older child is seen noticing this and chasing after the man.
The incident went down in the city of Fenggang, Guangdong province in China, where two children were playing right outside their father's shop. Just then an unsuspecting passerby grabs the youngest child and tries to drag him away.
The older child quickly drops his plaything and runs after the abductor. He eventually managed to force the alleged kidnapper to let go of the child, although it was not recorded by the surveillance camera.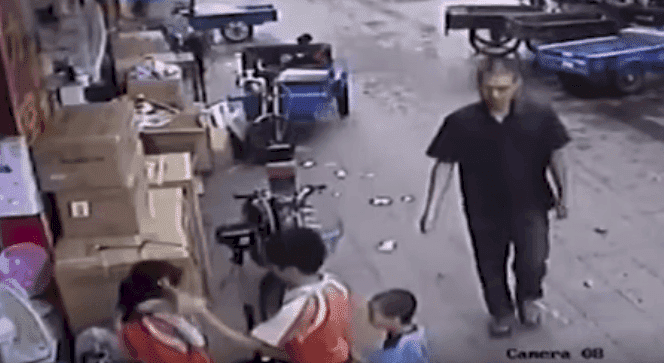 Follow us on Twitter to learn more.
According to a KanKan news report cited by The Sun, the boy's parents later reported about the kidnapping attempt to the police and also showed them the video recorded outside their shop.
Following the police report, the suspect named Zhu was arrested and taken to the police station for interrogation. He gave a statement to the police that he was only "playing with the child."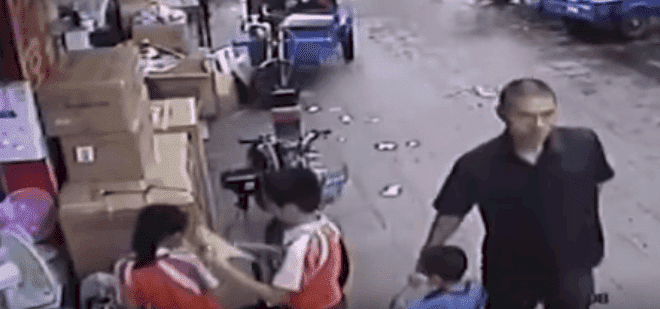 Another report from Mirror informed that the boy's father, named Luo, shared the images of the attempted hijacking and it quickly went viral on the internet.
"This blatant human trafficker tried to take my youngest son right out of my store," Luo stated. He further admitted that the incident would have ended much more tragically had his older son not reacted quickly.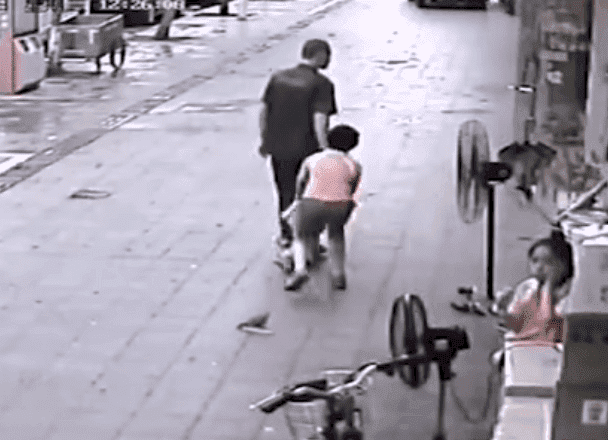 Earlier this year in August, another similar incident was also caught on tape, which involved a man grabbing a little girl by her backpack while she was out walking with her mother.
Mirror reported about the terrifying incident that occurred in Neihu district in Taiwanese capital Taipei while the mother, named Wu, was walking her child home from school.
After the man grabbed her daughter, the mother sprang into action to pull her child away and was later aided by a few passers-by. The man was arrested on charges of kidnapping.
While these children were quickly saved before the unfortunate tragedy could occur, there are other instances it took a lot of effort for the authorities before the victim could be rescued.
In another story, an 8-month-old girl was kidnapped by her own father after having a big fight with his wife. However, the police officers were quickly able to rescue the girl within the next few hours.