Father-in-law grabs bride near the altar and ruins her wedding
Netizens around the world were shocked after a video surfaced of a disastrous wedding in China.
In the video, a seemingly drunk man, identified as a father-in-law, can be seen grabbing the bride, wearing a traditional red dress, on stage and steals a kiss from her.
He did this in front of dozens of wedding guests, humiliating the bride, her groom, and their families. The incident took place in the city of Yancheng, in Jiangsu province, Eastern China.
A brawl reportedly ensued following the kiss, with chairs being thrown to the erring father-in-law. Some relatives and guests walked out.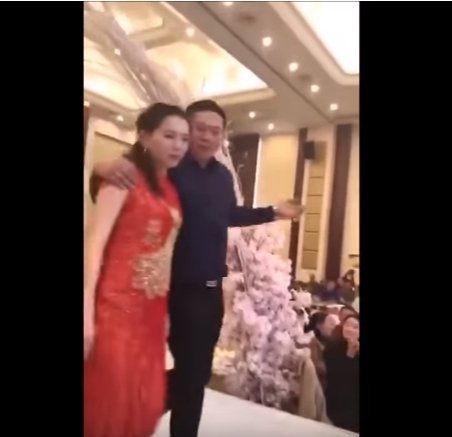 Follow us on our Twitter account, @amomama_usa, to learn more and scroll down to watch the video below.
JOINT STATEMENT FROM FAMILIES
The incident got so much attention that the families of the newly-wed couple released a joint statement.
"We didn't expect the incident to take such a negative turn. The two families are now in an awkward position, and the newlyweds have suffered because of it too," they said.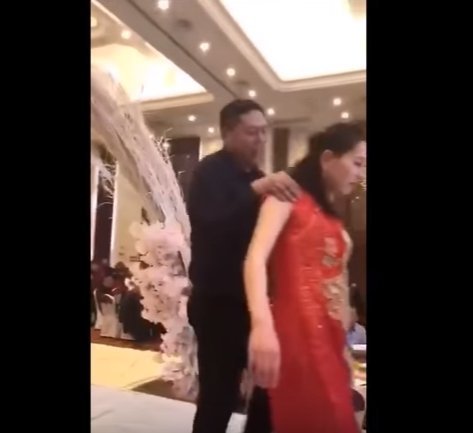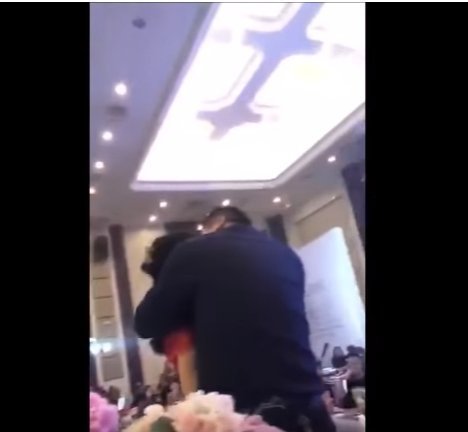 "The father-in-law, who was given too much to drink on his son's big day, deeply regrets his actions. We ask social media users to stop sharing the videos and let our family sort this out privately. We do not wish to become famous, nor do we want to become the butt of every person's joke. Had this happened in your family, would you be sharing it like this?"

TOO MUCH ALCOHOL
The footage began with the older man casually putting his arm on her shoulders as they walked on an aisle set up in the center of the hall. He then turned to face the bride and pulled her towards him for a kiss.
The father-in-law was reportedly drunk at the time he grabbed the bride from the back and locked lips with her. She struggled to break free from his grip as he forcefully put his mouth on hers.
Weddings are special occasions, but scandals have marred some ceremonies in the past.
Alcohol has played a role in some of these disastrous wedding ceremonies.