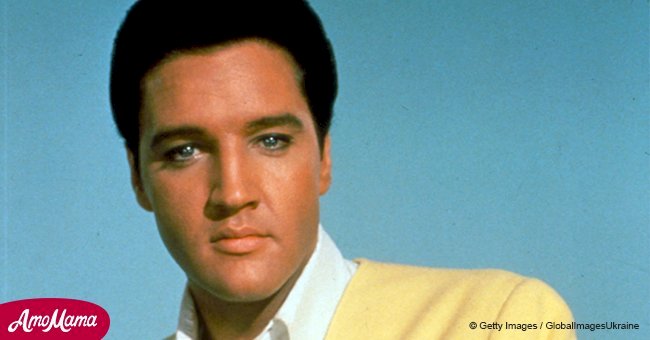 Elvis Presley's former girlfriend shared an extremely rare photo of the late singer
Elvis Presley's former girlfriend, Linda Thompson took to social media to share a throwback photo of them, and the internet can't stop gushing over it.
The photograph which she shared on her official Instagram page showed the couple of four years boarding Presley's private plane, Lisa Marie, which the artist named after his daughter.
She captioned the memorable moment as, 'Fabulous Flashback Friday – one of the hundreds of times boarding the Lisa Marie.'
Although the photograph doesn't actually show Presley's face, it is undeniable that it is the legend himself in the image because of his iconic dress.
Follow us on Twitter to learn more.
Thompson is usually known for sharing classic photographs of herself and Presley on her Instagram on a regular basis.
However, as per Classic Country Music, while she is quite used to posting pictures that have been seen many times over by the fans, this particular upload was quite rare.
Thompson was the love of Presley's life after he divorced his wife Priscilla on January 8, 1973. Thompson was then a recently-crowned Miss Tennessee.
She still calls Presley her first love despite her other two famous marriages to Caitlyn Jenner, who was then Bruce Jenner, and musician David Foster.
Thompson was not only a pageant queen but also a fabulous songwriter and lyricist, who penned famous songs including Kenny Rogers' "Our Perfect Song," Celine Dion's "Miracle," Backstreet Boys' "Drowning," and Josh Groban's "To Where You Are."
Later on, when she and her second husband, Foster, teamed up to write several songs for the screen, her popularity rose to new heights.
She wrote iconic movie songs including "No Explanation" for the movie "Pretty Woman," and "I Have Nothing," for Whitney Houston film "The Bodyguard." The latter also won her nominations for the Academy Award as well as a Grammy Award.
As one of the greatest music icons of all times, Presley has left behind quite a legacy. However, one of the most important legacies he has left behind is his 28-year-old granddaughter, the daughter of Lisa Marie, who is a spitting image of the icon.
Please fill in your e-mail so we can share with you our top stories!