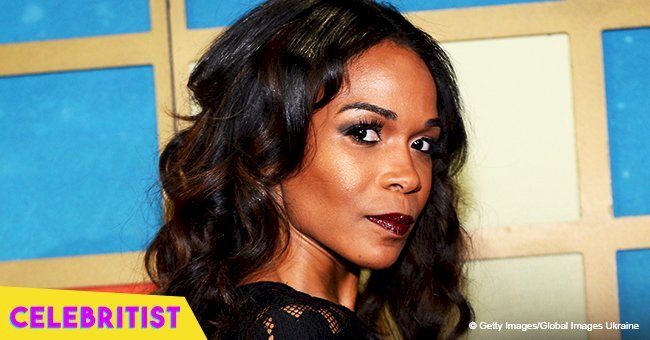 Michelle Williams reportedly broke off her engagement twice amid battle with depression

Former Destiny's Child member, Michelle Williams broke off her engagement to fiancé Chad Johnson twice as she battled depression, new reports say. The singer also "questioned life."
Three months after checking herself into a mental health facility, Williams has now opened up on how deep she fell into depression and the consequences that came with it.
Johnson, a pro sports chaplain, popped the question in March, and all was well with Williams until depression reared its ugly head again. She had first experienced it as a teen, and this time around, it affected her new engagement.
Williams broke off the engagement a few weeks after Johnson proposed, and even though they got back together, she broke up with him again in July, a few days before seeking professional treatment.
She told People:
"I thought I was over depression. I thought, 'I'm good!' I've got love, I'm working out. But I was so angry. The rage built up in me. I did not attempt suicide, but I was questioning [life]."
When Williams began experiencing the symptoms of depression again around April, the star chose to focus on her upcoming Coachella performance with former group members, Beyoncé, and Kelly Rowland.
They had been rehearsing the entire year, and Williams didn't want anything to affect their plans. "I was burying it," she confessed, adding that "before you knew it, I was looking up out of the pit like, 'Oh my God.'"
Williams, 38, tried her best to push Johnson away, saying "he didn't pray for a depressed wife," but the Arizona-based pastor refused to leave. Despite getting hurt in the process, he cared more about his fiancée's health.
"Some of the things said and done were very hurtful. But I was like, 'I don't even want to talk about what happened. Get well and we can work on us later.'"
The couple is now back together and undergoing counseling in preparation for their lives together. They will also be letting fans in on their relationship and wedding preparations in a new OWN reality series, "Chad Loves Michelle," starting November 3. Williams announced the news last month alongside a cuddled-up snap with her beau.
Johnson met Williams in 2017 at a spiritual retreat organized by his nonprofit outfit called Elevate International.
Please fill in your e-mail so we can share with you our top stories!