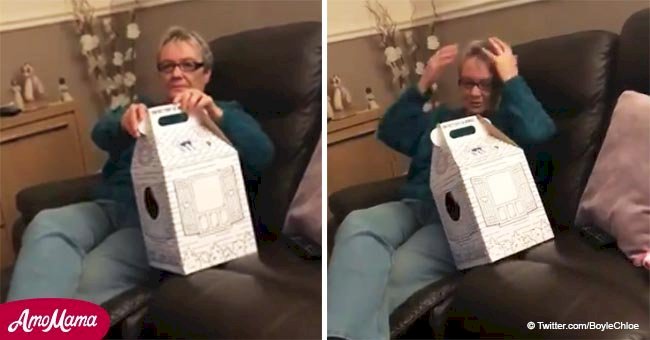 Granny bursts into tears after teen surprises her with a toy that plays her late husband's voice
A grieving woman received a gift from her granddaughter that brought her solace.
Elaine Galloway lost her beloved husband Archie three years ago, and after a lifetime together she could not reconcile herself to his loss.
Her granddaughter Chloe Boyle from West Lothian, Scotland, seeing her granny pine away decided to take action. On what would have been their wedding anniversary she presented Elaine with a very special gift, and she posted the video on Twitter/BoyleChloe on October 23, 2018, where it has gone viral with over 400,000 views.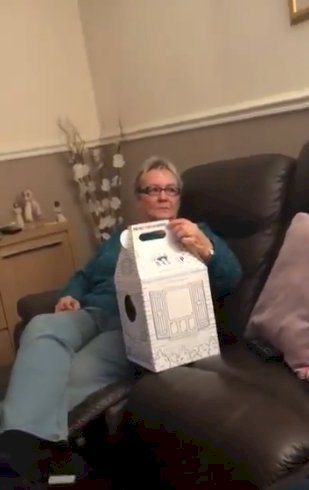 Source: Twitter/BoyleChloe
"Got my gran a build-a-bear with my papa's voice in it for their anniversary, so special grandparents mean the absolute world [SIC]."
Chloe Boyle, Twitter/BoyleChloe, October 23, 2018.
BUILD-A-BEAR TO HEAL A BROKEN HEART
Chloe Boyle decided to give her grandmother a Build-A-Bear that spoke with her grandfather's voice.
Build-A-Bears are custom-made teddies bears that can be personalized in a hundred different ways. The Build-A-Bears factories allow customers to pick a style for their soft animal, dress them according to their taste, and even include a voice recording.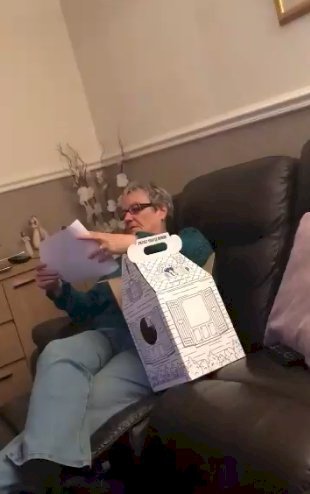 Source: Twitter/BoyleChloe
A VOICE FROM THE PAST
Chloe took recordings of her grandfather's voice and had the factory put a message in the teddy for her grandmother. She had the cute teddy bear gift-wrapped and gave it to her granny on her anniversary.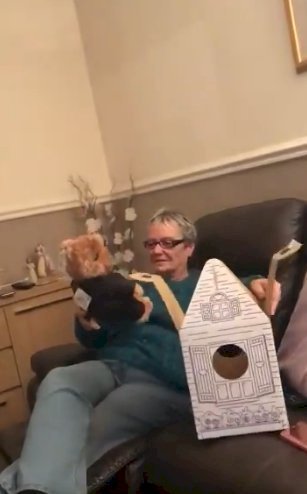 Source: Twitter/BoyleChloe
UNWRAPPING A SWEET MEMORY
Elaine opened the box and took out the teddy bear. She looked at it, bewildered until her granddaughter told her to squeezed the stuffed toy's hand. A beloved voice spoke out, saying:
"Hello my darling, I love you, darling."
It was her late husband's voice, and Elaine burst into tears.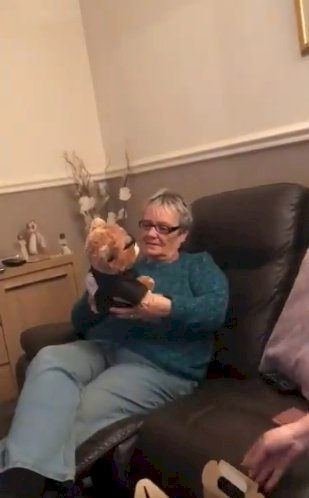 Source: Twitter/BoyleChloe
A HEARTWARMING GIFT THAT HAD THE INTERNET IN TEARS
Many of the hundreds of thousands of viewers commented on the video, praising Chloe for her touching gift to her grandmother.
This is not the first time a Build-A-Bear has been used in this way. A woman had a bear equipped with the recording of her friend's late grandmother's voice, and like Elaine, the young woman was moved to tears.
Read more on our Twitter account @amomama_usa.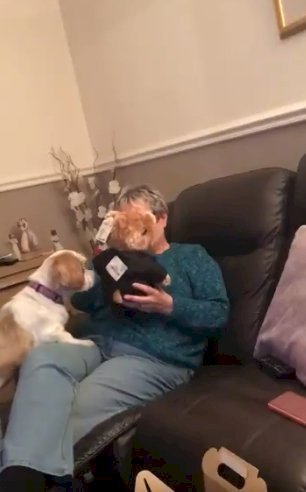 Source: Twitter/BoyleChloe
A VERY SPECIAL GIFT FOR GRANDPA ON HIS BIRTHDAY
On Carson's 66th birthday his family decided to surprise him with something special, and the surprise was hidden in the pile of presents.
Carson unwrapped them one by one until he unwrapped something unfamiliar. He had a pair of what looked like some unusual sunglasses in his hands.
His family explained to him that these are EnChroma glasses, a very special gift for Carson. Carson is color blind and the EnChroma glasses correct that and allow people who are color blind to see the world as it really is - full of vibrant color.
Approximately 1 in 12 men and 1 in 200 women have some degree of color blindness. There are different types of color blindness but the most common is known as 'red-green color blindness.'
Color blindness is a condition in which the retinal cone cells respond to light differently. People with color blindness see certain pairs of colors so similarly that they cannot tell them apart.
Carson put on his new glasses, and immediately he leaned forward, hands over his eyes, weeping with emotion over the world od brilliant colors that suddenly unveiled itself before him.
Carson's family, like Elaine's, gave him a priceless gift of joy.
Please fill in your e-mail so we can share with you our top stories!