Women perform in military costumes classic song while invating some special guests
The wartime choir, The D-Day Darlings, stunned the crowd of "Britain's Got Talent," when they had special guests come on stage during their performance on the show's 12th season.
Nine women dressed in 1940's military costume sang a classic wartime hit, which gave the audience and the judges goosebumps.
Making it through the finals, the female group gave their all with their heartfelt rendition of the Vera Lynn classic, "The White Cliffs of Dover."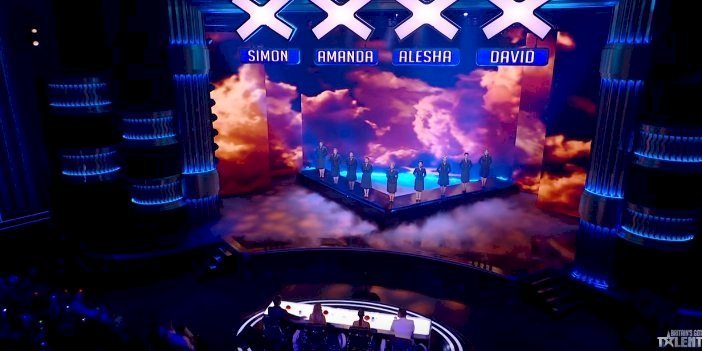 Follow us on Twitter at
AmoMama USA
for more details and updates.
Standing in a V-formation on a V-shaped platform, the 40's-themed choir group looked breathtaking. The orange and purple clouds on the background and the smoke covering the stage floor definitely added to the effect.
As they sang, the audience waved their red, blue, and white glow sticks side to side.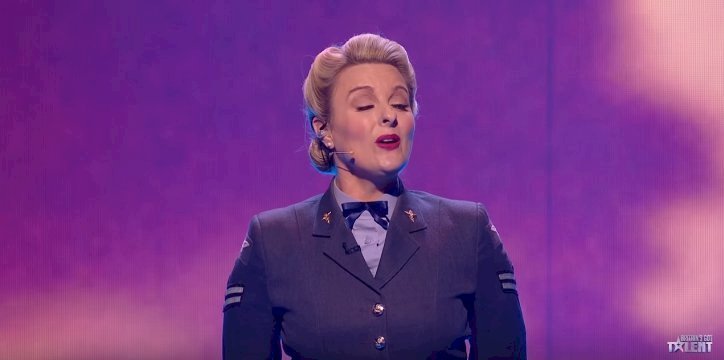 THE BIG SURPRISE
Just as everyone thought their performance couldn't get any better, The D-Day Darlings surprised everyone when they had more than a dozen military veterans step onto the stage by the end of the song.
Surprised, the audience and the judges stood up and applauded both the female group and the veterans, who spent most of their adult lives serving their country.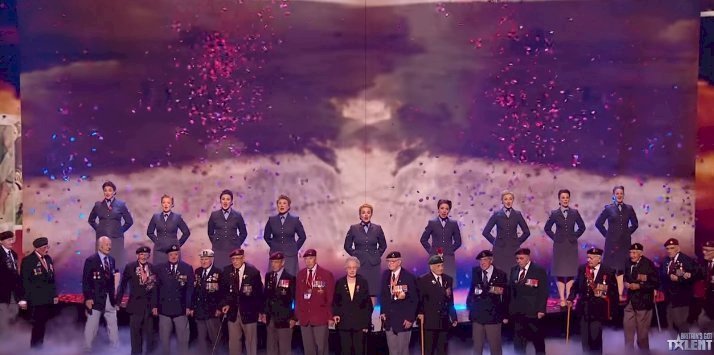 Red and blue confetti showered the entire stage. Everyone in the crowd had broad smiles, while some were perhaps in tears, as the veterans did a unified salute before exiting the stage.
The D-Day Darlings were all smiling and seemed proud of their performance.
THE DARLINGS' ORIGIN
Starting as a trio in 2008, the now-nine-piece, all female choir sing classic songs from the 30's and 40's. They also perform several patriotic anthems.
Their leader, Katie Ashby, has a 95-year-old step-grandfather named Clifford Storr, who was an RAF navigator on Lancaster bombers at the time of World War II.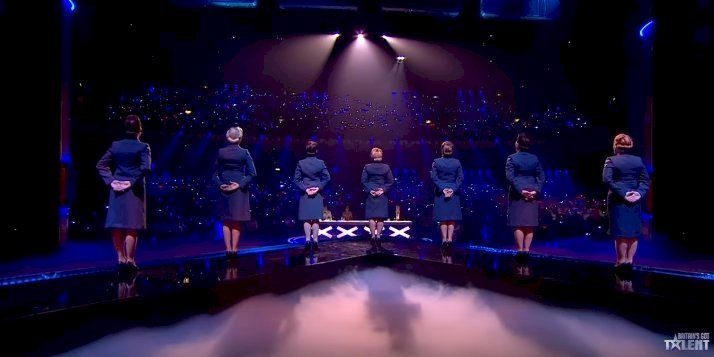 The Darlings have made a name for themselves through the years as they have performed at many places all over the country, including The Imperial War Museum, The Black Country Museum, at the Royal Hospital Chelsea, and The Royal British Legion's Festival of Remembrance.
The wartime choir has also been giving back as registered fundraisers for the Royal British Legion.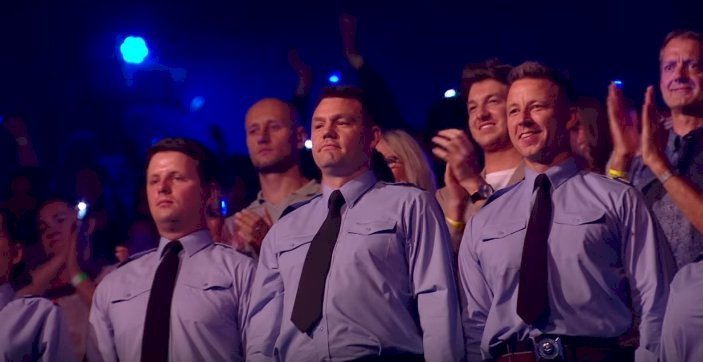 ROBBIE WILLIAMS AND OTHER TAKE THAT MEMBERS
Meanwhile, in another story, Robbie Williams is reported to have expressed hopes in having a Take That reunion performance for the finale of "X Factor."
Williams had taken part in the show as a judge this year, and many are said to have been anticipating a live performance from him at some point in the season.
Talks have been circulating about Williams doing a surprise performance with his bandmates, Gary Barlow, Mark Owen, and Howard Donald.