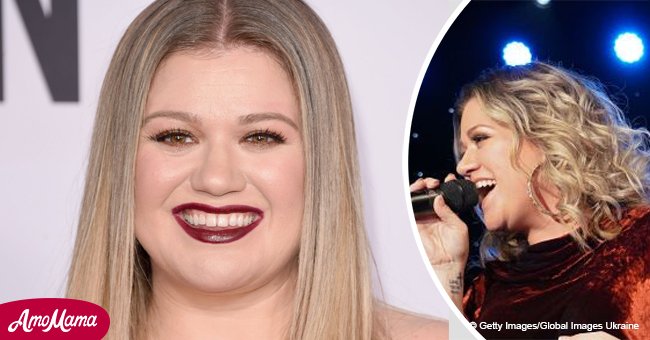 Kelly Clarkson stuns audiences wearing a short velvet dress during her last performance

Kelly Clarkson dazzles in a foxy velvet dress at an intimate concert in Orlando Florida.
Country star Kelly Clarkson recently traded her usual stadium full of cheering fans for a more intimate performance at the iHeartMedia in Orlando, Florida, reported Daily Mail.com on October 26, 2018.
iHeartMedia is a mass media corporation headquartered in San Antonio, Texas, and specializing in radio, and they hosted a VIP event and Invited Clarkson to perform.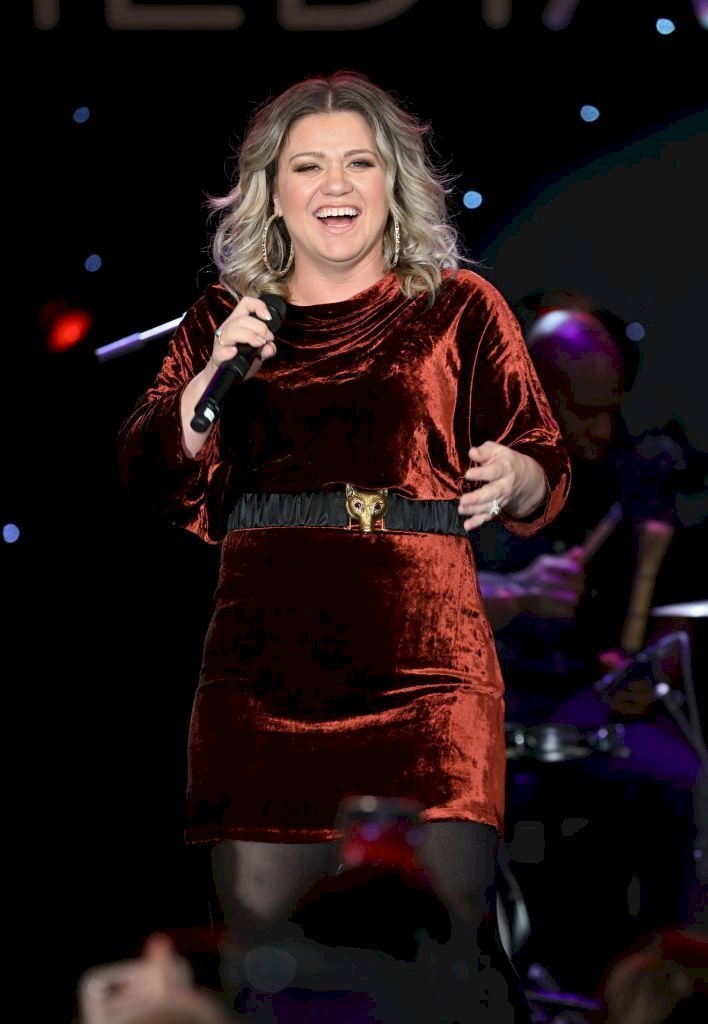 Source: Getty Images
CLARKSON WOOED THE VIP CROWD WITH HER SENSUOUS VOICE
Clarkson took to the stage with her customary verve, and sang some of her best-known hits, to the audience's obvious delight.
Her passion and energy were contagious and she soon had the crowd belting along. Even her backup band got into the mood and played with obvious gusto.
Source: Getty Images
LOOKING LIKE A SUPERSTAR
Clarkson wore a stunning brown crushed-velvet mini dress with three-quarter sleeves and a cowled neckline. Under the dress, Clarkson wore opaque black tights.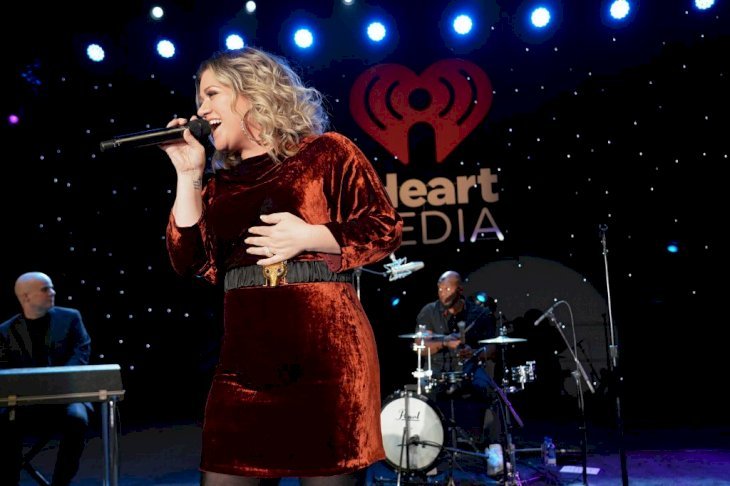 Source: Getty Images
A FOXY LOOK FOR A FOXY LADY
Clarkson's dress was cinched in at the waist with a black belt with a unique buckle in gold shaped like a fox's head with inset gemstone eyes. Her large glittering gold hoop earrings complemented the outfit and accentuated her soft bouncy hairstyle.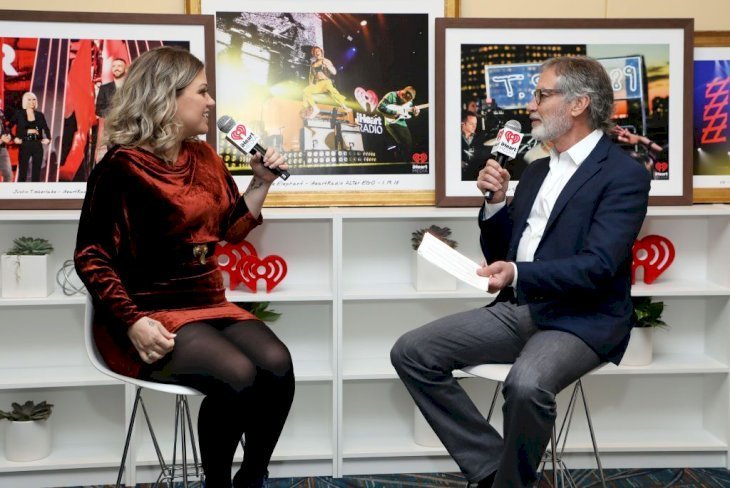 Source: Getty Images
CHATTING TO THE CEO LIKE A PRO
After the concert, Clarkson was invited to sit down for a chat with iHeartMedia Chairman and CEO Bob Pittman, and later on, mingled and met the VIP guests who had attended the concert.
Read more on Twitter Amomama USA.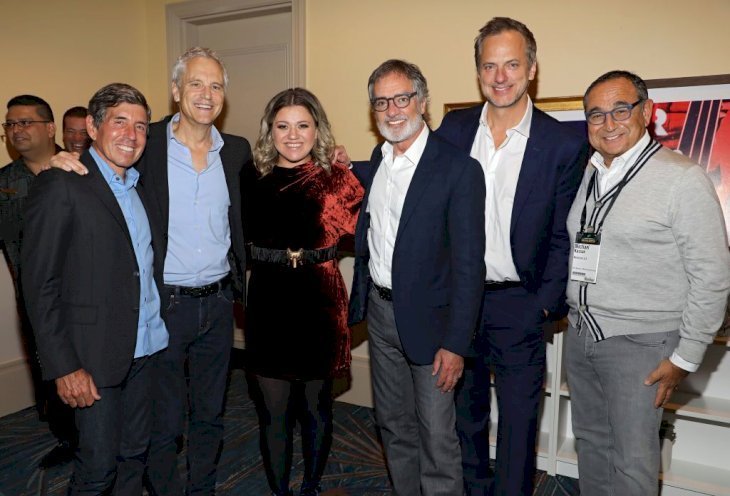 Source: Getty Images
CLARKSON'S CHARM IS HER NATURAL BEAUTY AND BUBBLY PERSONALITY
Clarkson is well known for her country-girl charm and unaffected warmth, and she enchanted the VIPs just like she does her fans on "The Voice."
Recently she posted a photograph of herself at a makeup call, with no makeup on. The 36-year-old singer had a wipe over her eyes to relieve puffiness and spot cream on her chin...
Captioning the photo, she said:
"Just another day in #thechair ! #iwokeuplikethis."
The mother of two revealed that in the beginning of her career she had been pressured to reduce her weight, but that she had always stuck to her guns.
Clarkson credits her natural confidence and self-esteem and with living through the sometimes savage criticism of the music industry.
"I've always had good confidence. If somebody says, "I don't like something about you," I'm just like, "You know what? I've been hurt so incredibly deeper than what you're saying, and I survived. So I'm good."
Clarkson isn't just good, she's fabulous, inside and out.
Please fill in your e-mail so we can share with you our top stories!