Baby dies after being tied face-down to a bed by mom's boyfriend, and here's his explanation
Man claims he was 'training' baby who died after being tied to her cot.
Ellie-May Minshull-Coyle died at the age aged of 19 months, tied face down in her cot by her mother's boyfriend.
Ellie-Mae lived with her mother Lauren Coyle, 19, and her boyfriend Reece Hitchcott, 20, in an apartment in Lancashire, United Kingdom, reported Daily Mail.com on October 23, 2018.
The couple is currently on trial at Liverpool Crown Court alongside their lodger Connor Kirby, 20, on charges of manslaughter.
Kirby allegedly had full knowledge of the situation and did not intervene or ask for help.
Ellie-May Minshull-Coyle: Mum's 'regret' over toddler 'cage' bed https://t.co/Cn3AHqYcpj pic.twitter.com/2prGigt7ty

— Lancashire Social (@LancsSocial) October 24, 2018
"I did tell him that I didn't like it but I never told him to take it down."
Lauren Coyle, Daily Mail.com, October 23, 2018.
COYLE AND HITCHCOTT GATE EVIDENCE THAT HORRIFIED COURT
Hitchcott had built a  'cage' around the baby's bed, and would strap her down in the cot "to get her into a sleeping routine."
Coyle claimed that she disapproved of the alteration to the cot, but admitted that she had stood up to Hichcott. Ellie-May was Coyle's child with a former boyfriend. 
Grandma of toddler who died after being 'tied face down in monstrous cage told her dad to destroy it'https://t.co/v3Dypyrxsb pic.twitter.com/wkiapW2QkP

— The Mirror (@DailyMirror) October 9, 2018
INVESTIGATORS DESCRIBE ELLIE-MAY'S COT AS A 'MONSTRUOUS CAGE'
Elli-May's bed was transformed by Hitchcott into what was described to the court as a 'monstrous cage' with cot sides placed around it and smothered in blankets and towels. The baby was allegedly bound by her legs and chest and forced to sleep face-down in the bed.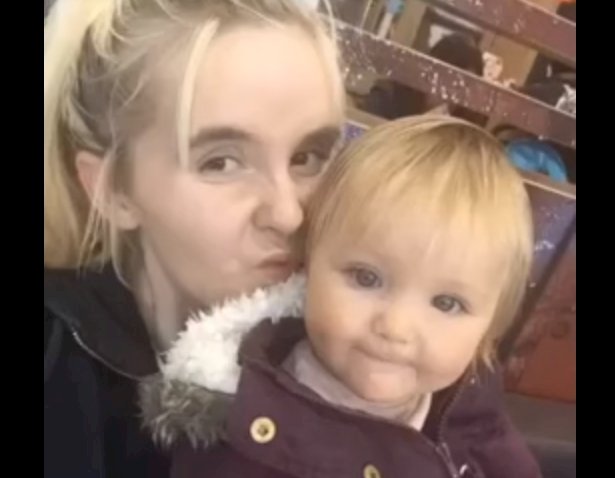 MEDICAL EXAMINER DESCRIBES HORRIFIC DEATH
A post-mortem examination found that Ellie-May had suffocated due to 'forcible restraint by ligatures in a face-down position complicated by hyperthermia'. The baby had died of a combination of suffocation and overheating under the towels and blankets heaped over her bed.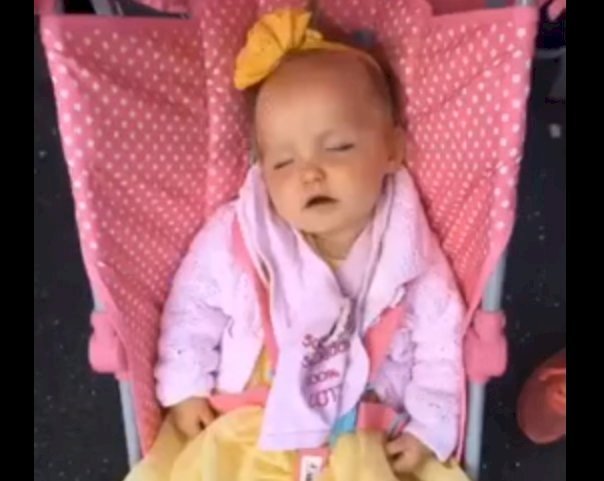 ELLIE-MAY FOUND DEAD BY HER GRANDFATHER
Coyle testified that Ellie-May was not restrained when she put her in her bed at around 7 am on March 23, 2017. She woke up at 9:25 am when her father Sean Coyle dropped in to visit his grandchild.
They found Elli-May unresponsive and with black velcro straps around her ankles and called for help.
For Ellie-May it was much too late. The trial is ongoing, and all three defendants have pleaded Not Guilty to the charges. 
Read more on Twitter at AmoMama USA.
A KINDERGARTEN TEACHER LOCKED A CHILD IN A CLOSET
It is frightening to see the growing number of cases where vulnerable children, like Ellie-May, are hurt by the people who should protest them.
There are more and more incidents of people like parents or teachers are aggressors, abusing the children in their care. 
Kristin Ohsfeldt, from Memphis Tenessee, who teaches at A.B. Hill Elementary, is being investigated by the Shelby County School system, Memphis police and the state Department of Children's Services after she locked Akeelah Joseph, 5, in a closet as punishment.
Ohsfeldt supposedly puts the children in the closet as a form of 'time out', but she felt ill after she put Aheelah in the closet and went home, without informing her colleagues.
The little girl was left in the closet until a substitute teacher found her, over two hours later.
Ohsfeldt was suspended with pay but may face criminal charges in the near future.