Horse gave birth to rare twins and the recorded footage stormed the internet
The miraculous birth of twin foals is a rare event in the equine world.
A Belgian draft mare unexpectedly gave birth to twins and the equine world is agog. Horse twins are very rare since most twin pregnancies end in spontaneous miscarriages.
As veterinarians explain, horses are not made to bear twins, and equine twins' combined weight is usually equivalent to that of a singleton, and the foals never quite catch up.
Lisa and Fien, the horse twins are changing the rules and breaking the mould and were born healthy and feisty, as can be seen in a video posted on YouTube/ Cute Baby Horses.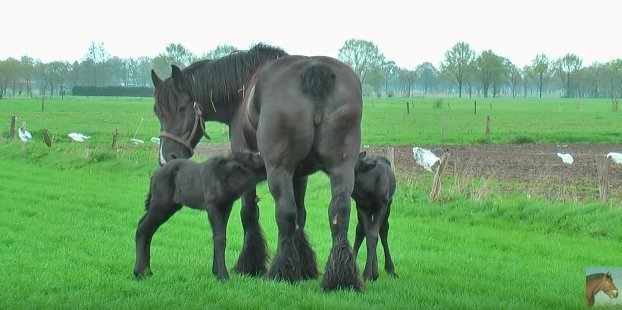 MOM IS A GIANT BELGIAN DRAFT HORSE
The Belgian horse or Brabant is a draft horse breed native to Belgium, and their ancestors were the warhorses of choice for armored knights in the Middle Ages.
The average Brabant stands 1,7 meters high at the shoulder and can weigh 900 kilos, so the twins' mother is a hefty mom. This may explain why she was able to give birth to two healthy foals.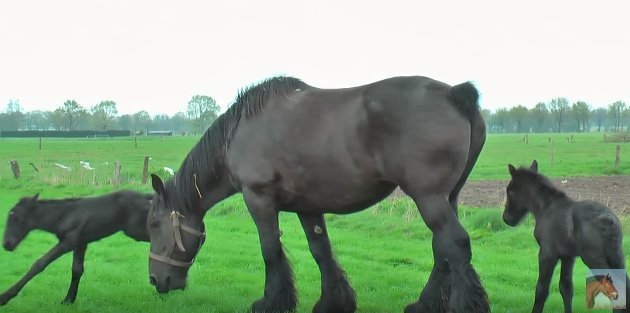 BELGIAN DRAFT HORSES ARE GENTLE GIANTS 
This breed is known for its easy-going nature and affectionate personalities, as can be seen in the video when the mother and the two foals play with a tiny child.
The animals are equally loving to each other and the foals can be seen cuddling with their mother in the heartwarming footage.
Read more on Twitter Amomama USA.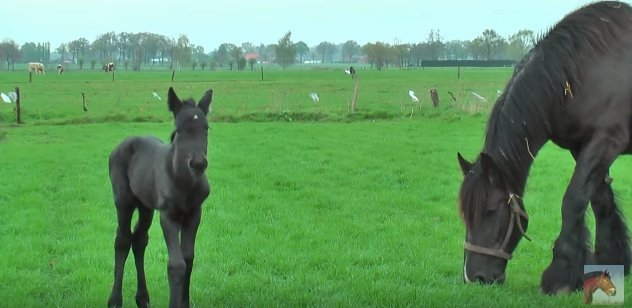 A CALIFORNIA MARE DEFIES THE ODDS AND GIVES BIRTH TO TWINS
On the other side of the world, a California mare named Emma amazed her owner by giving birth to twins. After a difficult labor, Emma dropped two gorgeous healthy foals which were named Will and Grace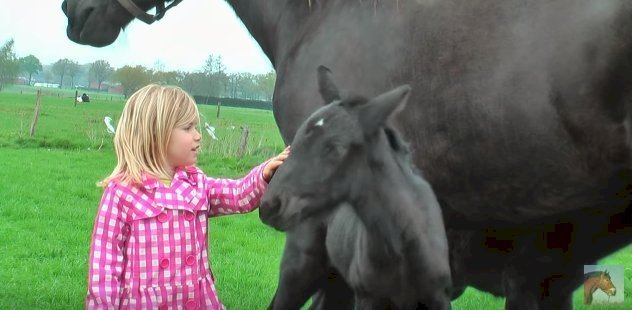 WILL AND GRACE WERE LUCKY TO SURVIVE
Healthy twins are a rarity among horses, as one embryo tends to take over during pregnancy and the other is aborted, or reabsorbed early in the pregnancy. 
Many more twins die during labor, which can often claim the mother's life. Veterinarians would have put the twins' chances of survival at a calamitous 1 in 10,000.
Like Lisa and Fien, Will and Grace were incredibly lucky, and can now look forward to a healthy life together.