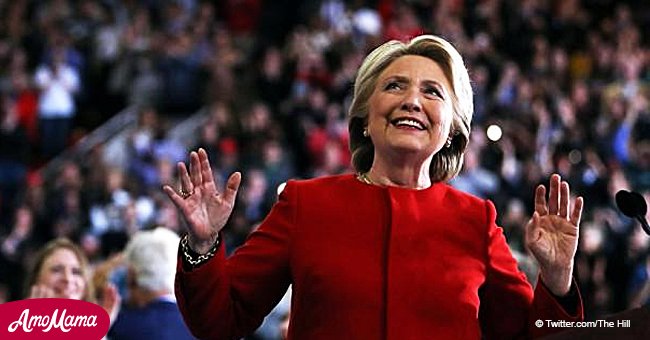 Hillary Clinton gives a hint on her possible 2020 run during the new frank interview
Presidential candidate Hillary Clinton expressed her wishes to run for office again two years from now.
In a podcast discussion with Kara Swisher on Recode, Clinton initially said that she didn't want to run for office again, but then added:
"Well, I would like to be president. I think, hopefully, when we have a Democrat in the Oval Office in January of 2021, there is going to be so much work to be done."
Read more on our Twitter account, @amomama_usa. A 1-hour video clip of the interview can be viewed below.
Clinton added that America "confused our friends and enemies," and that the rest of the world has "no idea what the United States stands for" anymore.
Due to that, the President voted in when 2020 rolls around – be it her or someone else – will have a lot of work to do to rectify matters again.
She also remarked that the Democratic Party would need a "strong-willed" candidate to go up against President Trump.
Clinton promised her supporters that she would do all she can to ensure that America has "a Democrat in the White House" in three years time.
When asked about the current administration, Clinton said it would be "much more difficult to run" if "they continue to control all branches of government."
"[...] People who have never had to face the fire, once they get out there and they start being the target of the vitriol and hatred against anybody who criticizes Trump, that's going to cause a number of people to do a bit of soul-searching."
The full transcript can be read here.
Earlier this week, Clinton was one of the targets of a terror attack when several packages containing pipe bombs were sent to various high-ranking political figures.
A package was sent to her home, while other packages were addressed to former President Obama, the CNN offices, George Soros and Maxine Waters.
Clinton said in an interview:
"We are fine, thanks to the men and women of the secret service who intercepted the package address to us. [...] It is a troubling time, isn't it? It's a time of deep divisions, and we have to do everything we can to bring our country together."
Please fill in your e-mail so we can share with you our top stories!