Dad fullfilled his dying wish of seeing his 7 daughters in wedding gowns
A U.S Army veteran had only one constant wish as he fought his terminal cancer: to see each of his seven daughters on their wedding day. However, when the family realized he wouldn't make it, they decided to make his wish come true.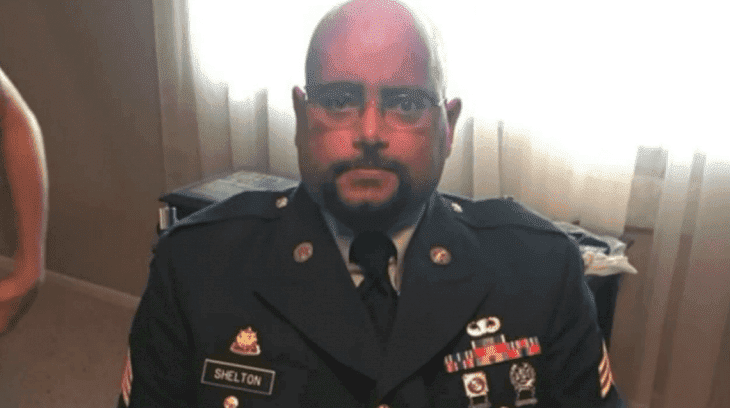 Willie Shelton was fighting against cancer with all his might, but the illness had already put him on a wheelchair, and his family knew he didn't have much time left.
His wife, Cheryl Shelton, recalled to Fox8 that Willie's constant thought through his medical battle was "I want to see my girls grow up, and I want to walk them down the aisle." But with seven daughters, two of them still little girls, it was unlikely for the veteran to fulfill his wish.
But nothing is impossible when there's love, and his family decided to surprise Willie with a heartwarming ceremony that not only did he take to the grave, but the girls will always remember for the rest of their days.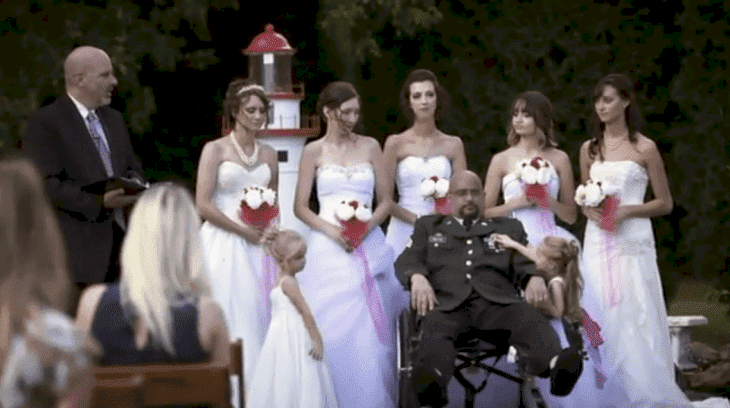 Emily Flinn, the only one of Willie's daughter that was married, came with the perfect plan. She would ask her dad to take her down the altar as she renewed her vows, as Emily had married on a courthouse and he never got the chance to walk her down the aisle.
"He had no clue that this was going on, and everybody got dressed, so I said, 'she is going to have all the girls be the bridesmaids and everything for her;' little did he know that they were all going to be brides," said Cheryl.
With the help of the LifeCare Hospice; David's Bridal; Taylor Elchert Photography in Tiffin, Ohio; a local hair studio and family and friends, the daughters came up with the whole plan in three days, and the result was unforgettable.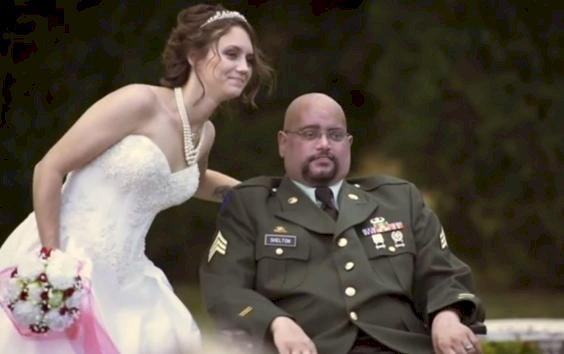 Willie got dressed in his army uniform and waited at the backyard as each one of his daughters came out of the house, walking down a white carpet and wearing wedding gowns. "He looked a little confused, and then it was just great to see everybody," said Flinn.
In a special father-daughter ceremony, performed by Millersburg Christian Church Pastor Wes McElravy, the girls to witness the happiness of their father's stare watching them wearing a wedding dress.
"This was very touching for him, and it was a dream that we could fulfill to the best or the closest we could possibly do," said Cheryl.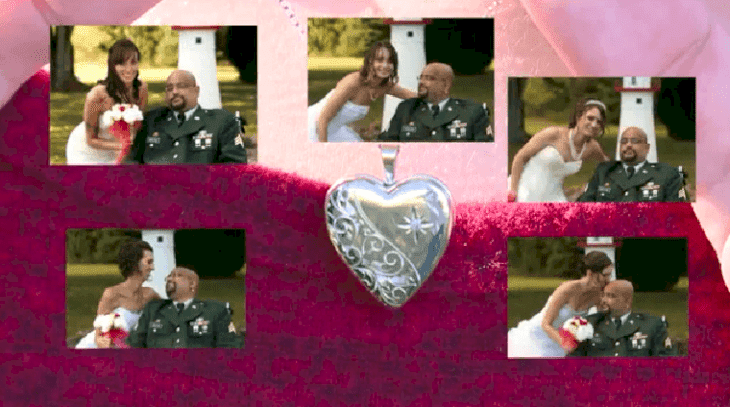 Two weeks later, Willie passed away, but he left a piece of him with each one of his girls: a locket with a photo of their special ceremony inside and the inscription "a father's love never ends," engraved on the back.
The girls hope to wear the locket on their actual wedding, as a reminder that their father is still with them in heart and soul.