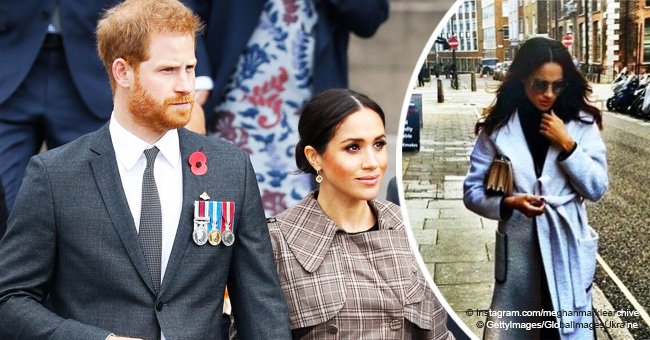 Meghan Markle finds a tricky way to return to social media
The dukes of Sussex will never forget the trip they are making through Oceania.
This is a tour full of meaning because it is the couple's first big trip together after their marriage and because it was there where they announced they will become parents next spring.
That's why it's no wonder that, like any ordinary citizen, they want to photograph the funniest moments, the most incredible landscapes or the most significant scenes.
What is surprising is that we can have 'access' to their particular photo album thanks to the official account that the Dukes of Sussex and the Dukes of Cambridge share on Instagram and that informs about their official acts.
It is another example of the closeness that the dukes of Sussex are demonstrating in this official tour. A couple of days ago, @ kensingtonroyal published a photo taken by Meghan Markle.
The photo was published with the following message: "Preparing for the closing ceremony of @ invictusgames2018, where we will honor the participants of the #InvictusGames and their friends and family. The Dukes of Sussex will speak at the ceremony tonight.
In the last hours, they have also shared in Stories a photo taken by Prince Harry showing a spectacular landscape of the Abel Tasman National Park of New Zealand, which the dukes have visited at the last stop of this tour.
Meghan and Harry share a passion for photography with their sister-in-law, Kate Middleton.
The Duchess of Cambridge has told on more than one occasion that photography is one of her favorite hobbies and she herself has become numerous times the 'official photographer' of her children, giving us some of the most endearing portraits of her children.
However, members of the royal family are expected to follow a strict set of rules when it comes to interacting with the public, and that include social media.
One reason why she cannot do so is for security. Given the amount of popularity and attention the immediate royal family gets, it is quite dangerous to disclose a lot of information regarding their whereabouts and day-to-day activities.
When Meghan Markle chose to marry Prince Harry, it meant getting rid of all her social media accounts. The new Duchess of Sussex now has to share one social media account with Prince Harry, Prince William, and Kate Middleton.
Please fill in your e-mail so we can share with you our top stories!