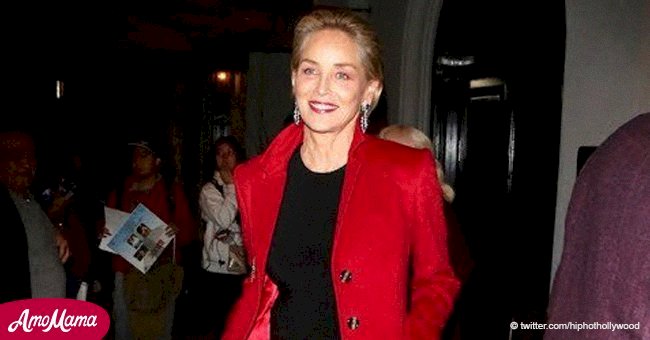 Sharon Stone turns heads in vintage blue velvet clogs at an LA dinner
Sharon Stone is in her sixties and still making a statement when she walks into a room, as her latest bout of color blocking shows.
60-year-old "Basic Instinct" star, Sharon Stone, color blocks as though she started the fashion trend herself back in the nineties and everyone else has just caught up.
Following the sound of her own drum, as is par for the course for Stone, she wears what appears to be a completely mismatched pair of shoes with her ensemble and still makes it work.
Stone went out on the town on Monday wearing a long black dress, a bright red blazer, and an innocuous pair of blue suede shoes.
She matched her purse to her blazer and pulled off the whole look with a stunning pair of sapphire drop earrings. She was attending a friend's birthday party held at an LA restaurant.
Stone's last appearance before this one was for a charity event in New York City. She is a long time activist for people with HIV and AIDS and often lends her image to the cause.
She attended a gala hosted by a nonprofit that supports research and development of new treatments for overlooked diseases, Drugs for Neglected Diseases Initiative.
Dressed all in black, the actress carried a black bag and accessorized her contour-grabbing dress with a chunky necklace and earrings.
Suffice it to say, Sharon Stone is not allowing age to affect her fashion sense or her fun. She is not going anywhere anytime soon.
Please fill in your e-mail so we can share with you our top stories!