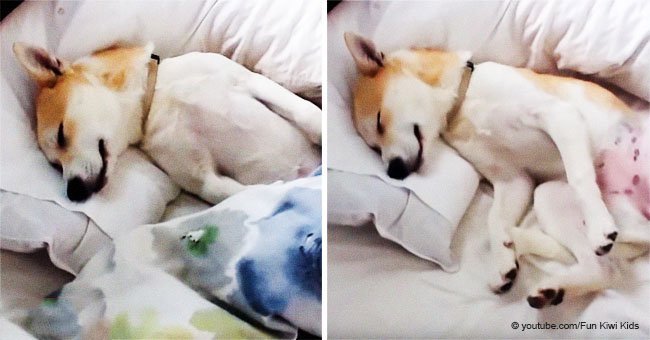 Video shows dog's hilarious reaction when owner told him they had to go to the vet
A Shibu Inu named Lulu knew exactly when it was time for her vet's visit, and clearly, she didn't want to go.
Instead, the clever dog decided to play dead, much to the delight of her own, Micki Fox, from New Zealand's north island.
Read more on our Twitter account, @amomama_usa. The adorable video can be seen below.
Fox tried everything to get Lulu out of bed, but nothing worked. The clever dog remained unresponsive.
She made loud noises, trying to scare Lulu, and eventually pulled the covers off but Lulu didn't budge an inch.
As reported by Inspire More, Lulu had an appointment with the vet to be spayed, and it's almost as if Lulu knew exactly what was in store for her.
Fox shared the video online and soon went viral, with more nearly 3 million views and 68,000 upvotes.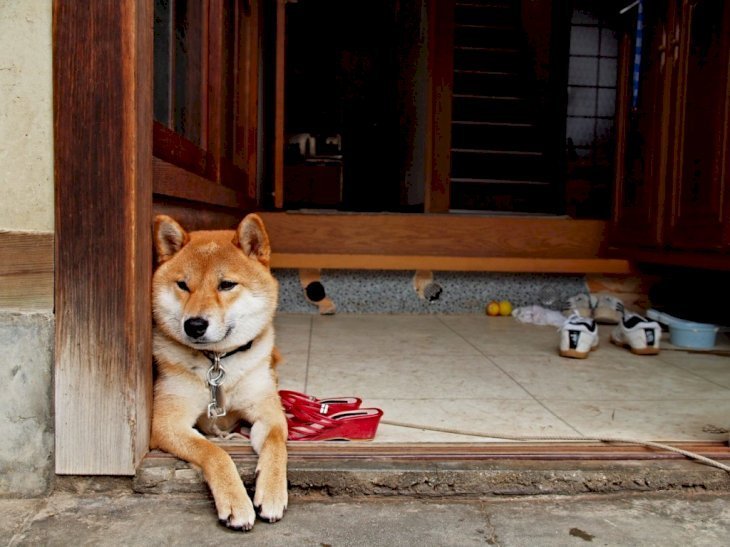 Source: Wikimedia Commons
But Fox had a plan B: yummy treats. Towards the end of the clip, she says matter-of-factly: "Oh well. Dead puppies don't get treats."
The moment she opened the bags with treats, Lulu jumped up, suddenly wide awake and ready for her doggie treats.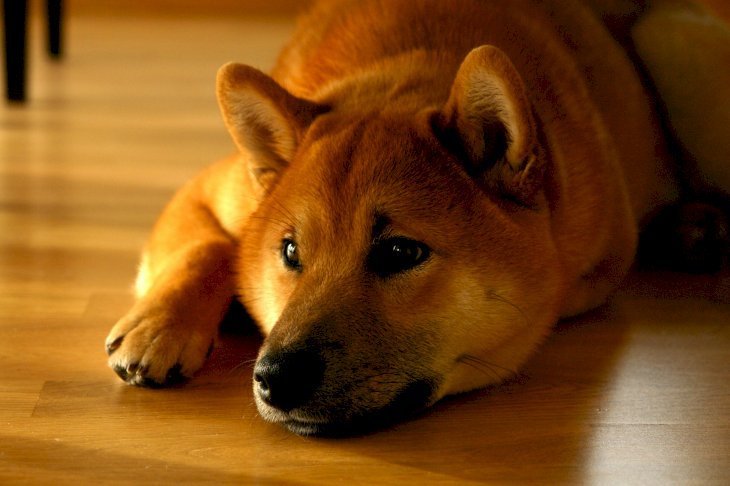 Source: Pexels
Another dog that stole the hearts of netizens worldwide is a huge Newfoundland dog named Samson, who says goodbye to his little owner every morning before she goes to school.
Newfoundland dogs make good babysitters too, and parents can rest assured that no one will ever try to harm their child if a Newfoundland pup is around.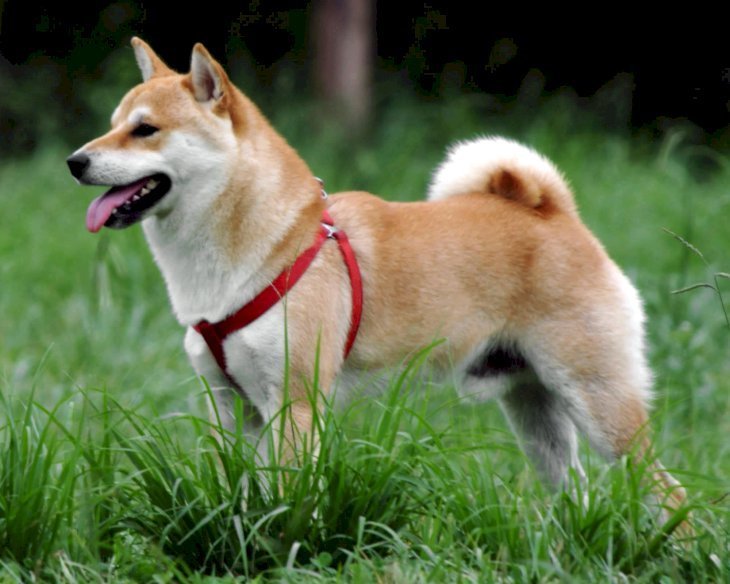 Source: Wikimedia Commons
They are attentive to children's needs and will nudge babies out of harm's way too.
Sierra likes to get up early in the mornings because it gives her more time to play with Samson before she has to leave.
When it's time to go, her mother calls them both in, and it's time for Sierra to say goodbye to Samson. Sierra then gives Samson a goodbye peck on his snout.
On the morning that this video was taken, Samson got three kisses! For every kiss, Samson leans forward and presses his nose against her. Truly a beautiful gesture.
Please fill in your e-mail so we can share with you our top stories!