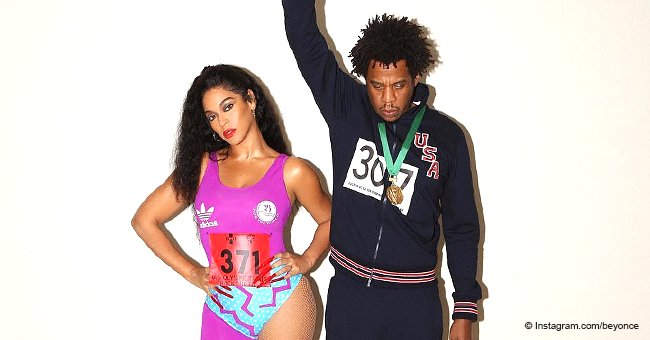 Beyoncé & Jay-Z pay tribute to black Olympians Flo Jo & Tommie Smith for Halloween

Beyonce and Jay-Z always put on a show during Halloween, and that's an annual tradition. This year, they chose to pay tribute to the trailblazers of the black athletics community.
The 37-year-old international superstar looked stunning as usual while pulling off her best portrayal of the late track and field athlete Florence Griffith Joyner. Beyonce chose to dress up in one of the athlete's ensembles from 1988, particularly the one she used to set world records for the 100m and 200m races, which remains to be unbeaten up until today.
Jay-Z, 48, also made sure to pay respect to another stellar athlete, Tommie Smith, who did a legendary "Black Salute" in the 1968 Olympic Games in Mexico City, to protest against racism in the United States. He did this alongside another fellow athlete named John Carlos.
According to The Daily Mail UK, the "Crazy In Love" songstress chose to wear a one-legged hot pink leotard by Death By Dolls. The custom piece even had Florence's number, "371", printed on the front.
Trying to make the most out of her Halloween portrayal, Beyonce even channeled some of Florence's iconic poses during her successful career.
Florence, known as Flo-Jo, continues to be considered as the fastest woman of all time, given that her world records remain the same up until today. She passed away at the age of just 38 back in the year 1998 due to an epileptic seizure.
Meanwhile, Jay-Z channeled her inner Tommie who at 24-years-old, won the gold medal at the 1968 Summer Olympics, who used his platform together with John Carlos to protest racism and injustice, which caused so much backlash during the time.
Beyonce and Jay-Z just recently concluded their three-month concert run on the "On The Run II" tour, which was supported not only by thousands of fans but even A-listers like Michelle and Barrack Obama, who visited the concert more than once.
Please fill in your e-mail so we can share with you our top stories!