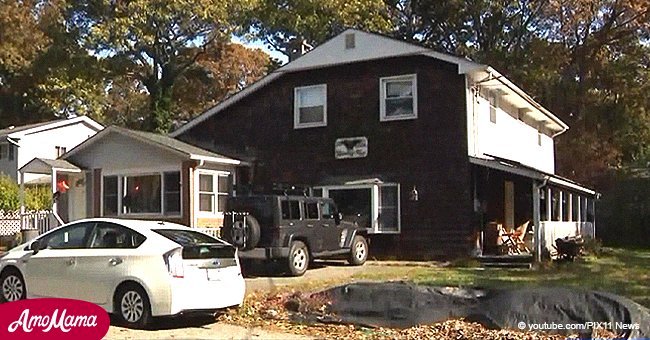 Man finds skeleton in Long Island basement a few decades after owner went missing
In 1961 a Korean War veteran, George Carroll, vanish without a trace. After a skeleton got unearthed on Halloween in the same house, suspicions point to the vanished war veteran.
Mike Carroll, 57, son of George Carroll who vanished decades earlier recovered a skeleton in his parents' basement on Halloween.
Mike began excavation of the basement three years ago but due to it becoming too dangerous it had to be abandoned until safer methods could be used.
With the better technology of late he resumed the excavation and at 2 pm on Halloween, he and his son found the remains. The skeleton was 6-8 feet down in the cellar around cement walls.
Their mother died in 1998, and the four Carroll children inherited the home on Olive Street in Lake Grove. According to their mother, George Carroll left one day 'to do something' and just never returned.
A family rumor had suggested their father got buried in the basement and Mike said:
"In my mind, I always thought that I was going to find that. I'm glad this is over and I don't have to break up my house anymore."
His older brother, Steven also expressed confidence that the found skeleton belongs to their long-lost father and added:
"I feel great that my dad is free from that crappy hole."
Steven also commented that he wants his father to be laid to rest honorably at the Calverton National Cemetery in New York. However, DNA testing will firstly be performed to determine whether it is the remains of George Carroll as well as a cause of death.
In 2015, a man only known as Jerry bought a house, at what he thought was a bargain price. The previous owner was old and had passed away. Jerry settled in and decided to clean out the basement.
After noticing a sheet of plywood against a blue wall he pried it open and found a hidden room, once in the room he discovered several empty gun cases with only their manuals inside, and a huge sentry safe. He was curious but also a little scared at what he had found so far.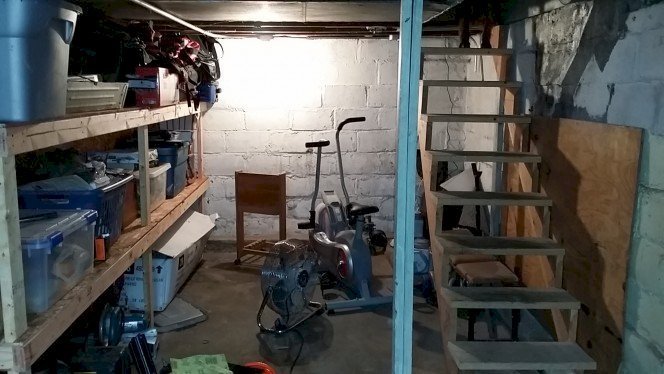 Source: Imgur/Jerry
However, after further inspection, he also found several cases of varying sizes containing hundreds of live rounds of ammunition. But there was more to be found.
On his next search, he found numerous military-related items. There were two cases of Civilian Marksmanship Programs which were empty, and SKS air rifle, crates of blank ammo, two crates filled with rifle ammo, a box of military spec 19mm ammo, boxes of Wolf 39mm ammo, a hand grenade and two huge crates filled with pennies.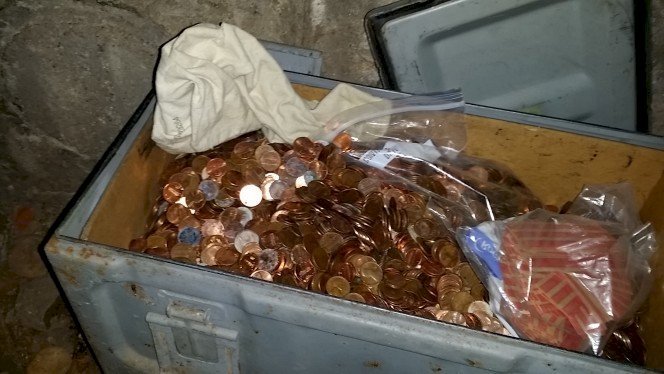 Source: Imgur/Jerry
There was another large metal case under the safe, but the safe was heavy and Jerry couldn't move it, and not wanting to risk damaging the crate below, he left it until he could get some help. This was the last update Jerry posted on Imgur before he went silent for a few years.
Last year he posted an update that read that he apologizes for not updating on the contents of the safe, but he feels that it is not safe to do so since a series of strange events drove him out of the house and into silence.
He has no intention of sharing what the contents of the safe was, conveying that he is in fear of his safety.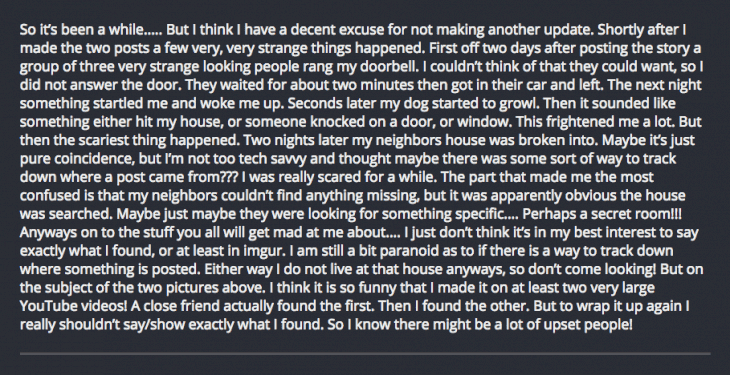 Source: Imgur/Jerry
A strange matter of another kind has the internet buzzing. Chantal Desjardins posted a photo of her one-year-old Yogi on Reddit, he is a Shih Tzu-Poodle cross and his features are creeping out people all over the internet. His face looks human.
Every other part of him has the features of a dog, but his face strongly resembles that of a human. Chantal admitted that she didn't notice Yogi's resemblance to that of a human until people started to point it out on Twitter.
Research suggests an answer, human brains are wired to associate certain types of faces and features as 'cute' or 'human-like.' The phenomenon is referred to as 'baby schema' and means humans tend to associate things like big eyes and round cheeks with baby humans.
Please fill in your e-mail so we can share with you our top stories!