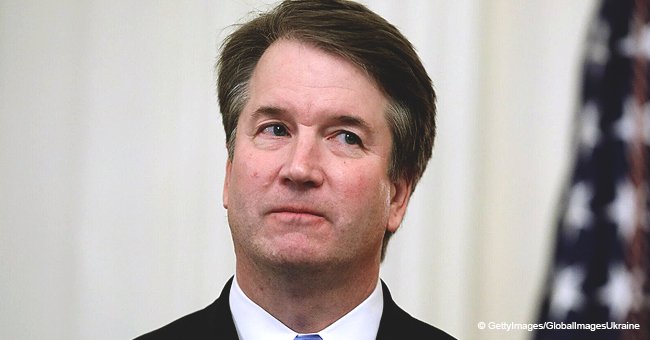 Woman who accused Brett Kavanaugh of sexual assault confesses claims were false
Another person is being investigated by the FBI after making false claims against Supreme Court Justice Brett Kavanaugh.
In a letter addressed to the Justice Department and the FBI, Senator Chuck Grassley requested the federal authorities to investigate a woman named Judy Munro-Leighton.
According to the letter, Munro-Leighton took responsibility for an anonymous letter that contained information about an alleged sexual assault portrayed by Kavanaugh.
Follow us on our Twitter account @amomama_usa to learn more.
The false accuser claimed that Kavanaugh and a friend had raped a woman, but after being tracked down by the proper authorities, she confessed to having sent the letter out of anger.
During the interview with Senate investigators, the woman, who has been revealed to be a left-wing activist, admitted that she never met Kavanaugh and that everything was 'just a ploy.'
Munro-Leighton is currently under investigation and could be charged for making false statements and obstruction of justice.
In the letter, which was signed by a Jane Doe from Oceanside, California, it was written that Kavanaugh had sexually assaulted a woman inside a vehicle with the help of a friend.
KAVANAUGH'S DENIED EVERYTHING
The Supreme Court Justice was questioned about the letter allegations back in September but denied the accusations under oath, arguing that 'it didn't happen, not anything close.'
The activist is the fourth person being investigated after a request from Grassley; So far, Julie Swetnick, who accused Kavanaugh of sexual assault, Michael Avenatti, Swetnick's lawyer, and a man who is yet to be identified are also under the FBI's radar.
This wasn't the first time that Avenatti's name has appeared on the news; he is famous for being Stormy Daniels', the adult film actress, lawyer and has been following the war between her and Donald Trump since the beginning.
Recently, during an interview with Vogue, Daniels opened up about her alleged sexual encounter with the U.S. President, claiming that there wasn't much to be said about 'two minutes.'
Please fill in your e-mail so we can share with you our top stories!