Tom Cruise delivers a remake of his iconic movie scene from 30 years ago with one difference
Tom Cruise recreated the classic movie scene from the original "Top Gun," and while most of the elements remained the same, he has a new partner. 
Thirty years ago, Cruise shot the same scene with Kelly McGillis, now 61, who portrayed the role of Charlotte "Charlie" Blackwood. 
McGillis won't be returning to the 2018 remake. Instead, Jennifer Connelly will be joining the 56-year-old Cruise on the back of the bike. 
Read more on our Twitter account, @amomama_usa. Cruise's poster released on the first day of filming can be seen below. 
Tom Cruise recreates iconic Top Gun motorcycle shots three decades on https://t.co/Z5ILqf1Vyt pic.twitter.com/idx6tjGpee

— Sunday Mirror (@TheSundayMirror) November 3, 2018
Everything else remained the same, the bomber jacket, the black aviator glasses, the blue jeans, and the bike. 
"Top Gun: Maverick" will only be released in 2020, and is being directed by Joseph Kosinski with Jerry Bruckheimer in the producer's chair.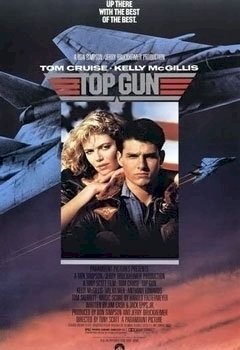 The plot details haven't been released as yet, apart from the fact that Cruise's iconic character will now be a flight instructor. 
The film was initially scheduled for release in 2019, but the date had to be pushed back to give filmmakers the "opportunity to work out the logistics of presenting flight sequences with new technology and planes."
May 31, 2018
The sequel will include drone technology, something that didn't exist thirty years ago on the scale that it does today. 
Val Kilmer will also return in the role of Tom "Iceman Kazansky," and other cast members include Ed Harris, Lewis Pullman, Jay Ellis, and Monica Barbaro. 
Tom it was somewhere in March to May of 1985. We were told to prep our plane for a static display (vip guest). Up through the gate to Top Gun, walked some young skinny kid with a pony tail and with a couple of guys in suits. The Navy officers allowed this kid to jump into... (1)

— Doug Bleucher (@DougBluecher) June 1, 2018
The original film was a massive success, grossing more than $350 million worldwide on a $15 million budget.
Fans are excited beyond belief for the remake, with Doug Bluecher saying that the original film "made the most awesome scrapbook" for him to have forever. 
#Day1 pic.twitter.com/7jjPL277Es

— Tom Cruise (@TomCruise) May 31, 2018
Maureen McGrath said she misses Goose, initially portrayed by Anthoney Edwards. He died in an accident for which Maverick blamed himself.
However, actor Miles Teller has also joined the cast as Goose's son.