Young men help out a woman struggling with loose change to pay for petrol
A group of comedians showed their more serious and compassionate sides when they ran into a woman in trouble and they did the right thing helping her get through an embarrassing situation.
On October 21, 2018, comedian Carlos Davis took to Twitter to share a video on which he hands money to a visibly troubled woman at a gas station after he and his friends noticed something about her.   
The actions caught in the heart-melting clip impressed "America Out Loud" co-host Kevin W and his re-tweet of what these young men did for an older woman has been watched more than 11 million times.
This is another random act of kindness that provides much-needed inspiration and faith in humanity for all of us in these divisive and cynical times. Read more on our Twitter account @amomama_usa 
It's so cold in the D pic.twitter.com/lbkKrYq3du

— HaHa Davis (@HaHaDavis) October 25, 2018
"These men noticed a lady paying for her gas with pennies and decided to give her some money. Little did they know, she had just lost her husband and was having a rough time. We can all make a difference."
-Kevin W, Twitter, October 25, 2018.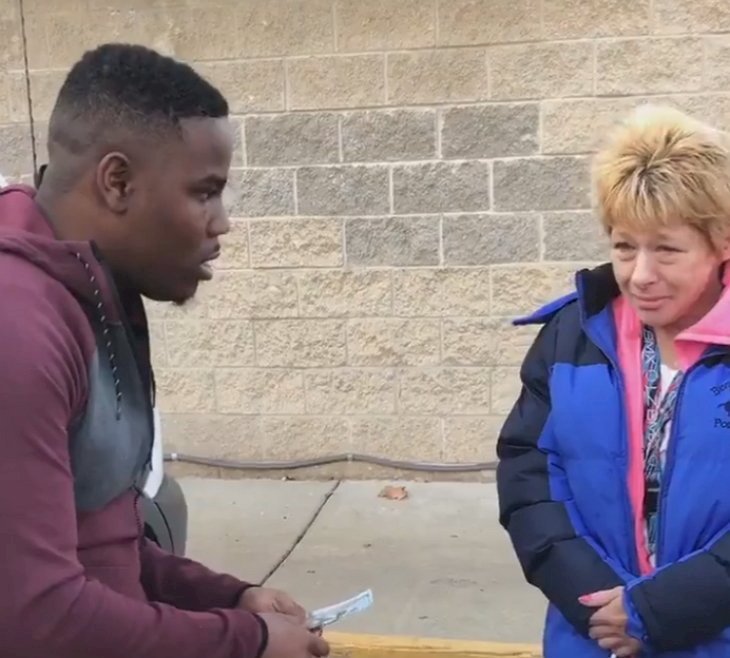 The video starts with Davis coming out of a white minivan's back seat with some cash in his hand before approaching a blonde woman who doesn't know how to react when he offers this money to her out of the blue.
The woman is frozen as she looks at the strangers who surround her, and as she is trying to find the words to respond to them, someone can be heard telling her that their money is not "illegal" and that they just wanted to help.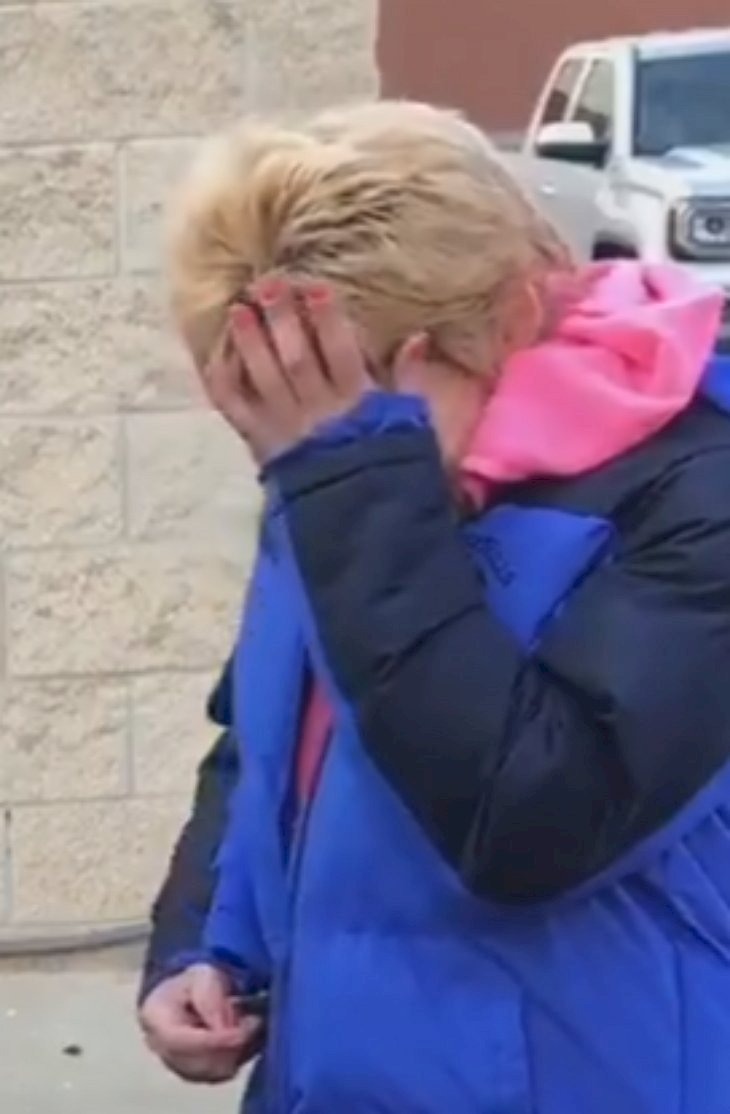 "My husband just died a week ago. We weren't like this before. I didn't ask nobody for nothing. I didn't… I didn't even ask you…" she finally leaves out, touched by these men's good intentions.
The woman in despair looks visibly confused as she deals with conflicting emotions of shame and gratitude, and as she starts to cry the two men in front of the camera hug her to let her know that there is nothing to be ashamed of.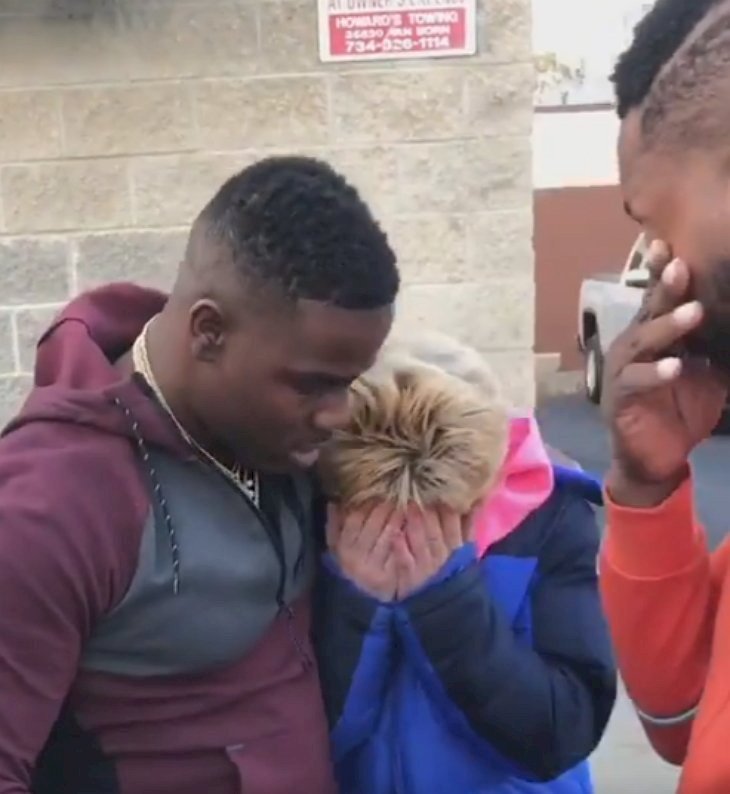 After they convince her to accept the money, they tell her that we all must take care of each other and that God was certainly watching over her, as they can't help but shed a tear or two.
Earlier this year, another act of kindness towards a stranger went viral when a 35-year-old man in Texas held an umbrella over an elderly woman who was waiting in the heat to be picked up.
Tweets by HaHaDavis
Louis Jordan had seen the old lady in the wheelchair a number of times in downtown Houston, where he goes every afternoon to pick his mother up and was concerned because the paratransit service always kept her waiting.
One day in April he couldn't take it anymore and took an umbrella from his car to offer the woman a shade while they came to take her home, and his mother Vernette Botts caught the beautiful moment in a picture.
The image reportedly went viral after Botts shared her in social media, and the news even reached the people in charge of picking the old lady up, who allegedly promised never to be late for her again.
Sometimes these true heroes who come out of their way to make the world a better place one act of kindness at a time remain anonymous, but their actions become widespread and inspiring to others all the same.
When Heather Almond and her son Gavin, who was going through his basic training at Fort Benning in Georgia after joining the US Army found out about the nice gesture strangers had for them, it was too late to take a picture or them or ask for their names to thank them.
Heather and Gavin went out for sushi when she visited him over the weekend and when they were about to pay the bill they were told that it had already been taken care of, as a way of thanking the young man for his service.