'Hurry, she's dying': a mom's heartbreaking plea to police to save her baby from a family dog
A small child from Rocky Mount, North Carolina who was the victim of an attack by the family pit bull died on October 29, one week after the tragic incident took place.  
The Edgecombe County Sherriff confirmed that 1-year-old Triniti Harrell passed away at the UNC Children's Hospital in Chapel Hill. The girl was suddenly attacked when she was playing with her mother and the family dog.
This family had no reason not to trust the playful animal that had shared their home for quite some time, but when least expected, things took a gruesome turn. Read more on our Twitter account @amomama_usa 
When the 6-year-old pit bull turned violent and attacked the girl, thrashing her around, the child's mother Miranda Harrell couldn't take the dog away from her, and all she could do was rushing to call 911 for help, as WRAL reported.
"I need some help. My dog is attacking my daughter. Hurry, she's dying. Please hurry," were Mrs. Harrell's desperate words to the 911 operator who took her call and offered some advice while the first responders arrived.
The mother tried in vain to do everything she was instructed and more to try and save her baby's life, but nothing she did was enough to prevent the unrecognizable pet from continuing the attack.
Just as the emergency service person told her over the phone, Mrs. Harrell tried to get the dog's mouth open with a stick, hit it with a heavy object and tried to slit its throat with a knife. She even tried to stab the animal, to no avail.
It was only when a police officer arrived at the scene and shot the enraged dog twice that the attack ceased. The law enforcer reported that the first shot didn't persuade the animal to stop harming the child.
When the dog was put down by the armed officer, Triniti was badly injured but was still clinging to her life. She received first aids before been taken to the UNC Children's Hospital, where she died for her injuries after a week.
"I have nightmares. I can hear the baby in my head. I can hear the baby in my head hollering and crying and all that," shared Sean Davis, one of the Harrell's neighbors, who was at home when the unfortunate events unfolded.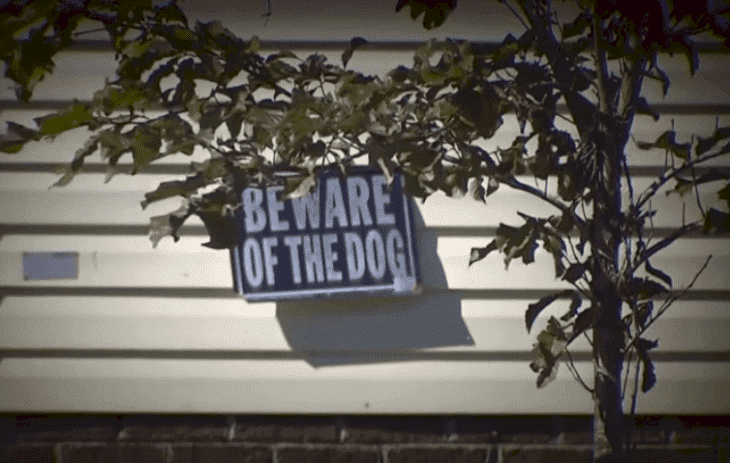 "It's just one of those incidents. They were playing, having a good time, and the dog reacted at some point," Sherriff Clee Atkinson declared.
6-year-old girl attacked by dog in Arlington homehttps://t.co/MPmM00RLKo

— Shaunee Jones (@MZSHAUNEE) July 16, 2018
Even though there are many cases in which pit bull dogs have loving relationships with small children, and some have even saved a child's life, accidents can happen anytime.
Opinions are divided when it comes to dogs being allowed near young children, especially when it comes to breeds that have grown a reputation of being aggressive and unpredictable, such as pit bulls.
Back in 2015, a video of a 4-year-old keeping no less than six pit bulls under her control while feeding them was shared online sparking a controversy that gave the clip a viral status.
Although the girl's aunt shot the video and posted it for the world to see with the hope of bringing down negative notions about this infamous breed, episodes of violence involving these animals keep giving them a negative image.