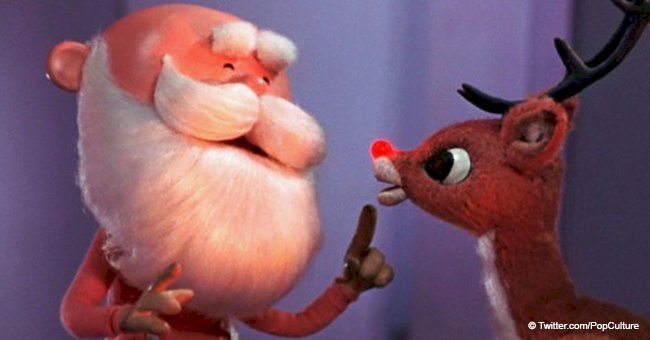 Special Christmas and holiday schedule on CBS revealed
The most magical time of the year is almost upon us, and CBS just released their full holiday schedule packed with classics.
Many of the CBS Christmas favorites will feature during the holiday season as well as a new music special making its debut, and it's none other than Garth: Live at Notre Dame!
The 41st Annual Kennedy Center Honors celebrates with a new generation of legends. Many of the specials will be available for a live stream on CBS All Access. The schedule is set to broadcast as follows on CBS.
THURSDAY, NOVEMBER 22
Thanksgiving Day Parade On CBS
9:00 AM-12:00 PM live ET; 8:00-11:00 AM live CT; 7:00-10:00 AM live MT; 1:00 PM-4:00 PM delayed PT.
This year Kevin Frazier will anchor the CBS Thanksgiving special marking its 58th year. Portions of the 93rd annual Macy's Thanksgiving Day Parade will be broadcasted live from New York City, will be featured by correspondent Keltie Knight.
FRIDAY, NOVEMBER 23
A double feature of the 'jolly, happy soul,' known for his magical that will grace the screens this year, happily demonstrating his unique showmanship.
SATURDAY, NOVEMBER 24
Two 30-minute double features of Robbie the reindeer and his adventures in trying to become a reindeer for Santa to stop his nemesis from launching a reindeer theme park,
Robbie The Reindeer: Hooves Of Fire8/7c
Robbie The Reindeer: The Legend of The Lost Tribe8:30/7:30c
An animated musical about revolving around Santa and his only wish to deliver presents to every little boy and girl.
The Story Of Santa Claus9/8c
TUESDAY, NOVEMBER 27
The story of our beloved and shy reindeer with a dampened holiday spirit because his shiny nose made him the joke of Christmasville.
Rudolph The Red-Nosed Reindeer
SUNDAY, DECEMBER 2
A two-hour broadcast of the legendary Garth Brooks while he stages the first live concert held at the Notre Dame Stadium at the University of Notre Dame in Notre Dame, Indiana.
Garth: Live At Notre Dame!
FRIDAY, DECEMBER 14
Back-to-back episodes from the beloved classic series, I Love Lucy.I Love Lucy Christmas Special8/7cAnother classic series with back-to-back episodes to enjoy, selected by series creator Carl Reiner.
The Dick Van Dyke Show—Now In Living Color!
FRIDAY, DECEMBER 21
A star-studded two-hour special with uplifting stories of adoption from foster care situations in order to raise awareness about this important issue.
A Home For The Holidays: The 20th Anniversary
WEDNESDAY, DECEMBER 26
During this two-hour special stars like Reba McEntire, Cher, Philip Glass, Wayne Shorter, Thomas Kail, and others will receive honors.
The 41st Annual Kennedy Center Honors
Freeform also published their official Christmas holiday schedule recently, and with only 19 days until Christmas, they are sure to keep you entertained with a full lineup of classic and old-time Christmas classic movies.
An animation extravaganza and movies showcasing the holiday spirit will start even earlier on weekends, with broadcasting starting from early morning for a packed day of family entertainment fun.
The Christmas spirit will also be held high at the ninth annual CMA Country Christmas event this year, and promise to be their best event to date.
This year their line up will include the legendary Tony Bennett, Brett Eldredge, Diana Krall, Amy Grant, Martina McBride, Brad Paisley, Lindsey Stirling, Michael W. Smith, Brett Young, and The Isaacs.
The two-hour special will be hosted by country diva Reba McEntire and the lineup will perform a host of Christmas classics and some of their own songs.
Please fill in your e-mail so we can share with you our top stories!