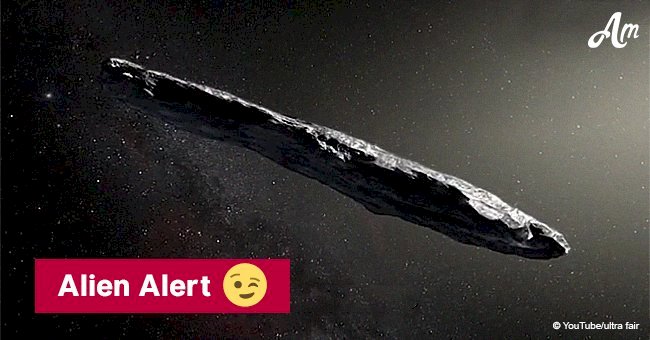 Harvard paper: сigar-shaped 'asteroid' moving towards Earth could be an alien spacecraft
Members of the Harvard Smithsonian Centre for Astrophysics are suggesting that we may have just witnessed our first alien sighting.
The astronomers used elaborate calculations to hold that Oumuamua might be an artificial solar sail. Writers Shmuel Bialy and Abraham Loeb only used the word "alien" once, but the idea has already taken off.
The research piece focused on the unexpected acceleration that was observed when Oumuamua left our solar system. This occurrence, in particular, has confounded scientists.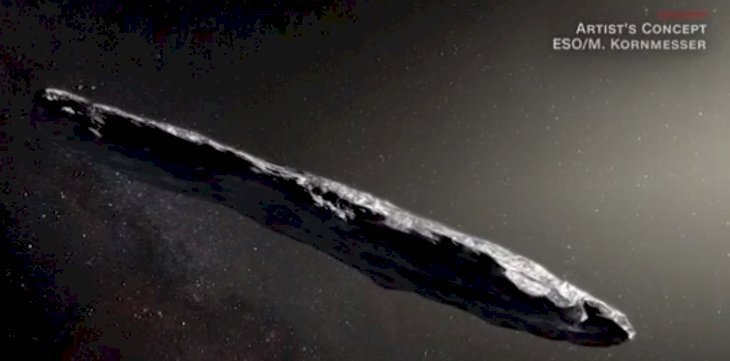 Source: YouTube/ ultra fair
The University of Hawaii first noticed the rocky, cigar-shaped object in October 2017. Afterward, it was classified as a comet, then as an asteroid. But, scientists could not explain the acceleration, only comets do that.
Writers of the Harvard paper attempted to explain the occurrence. Here is where they mentioned aliens:
"Alternatively, a more exotic scenario is that 'Oumuamua may be a fully operational probe sent intentionally to Earth vicinity by an alien civilization."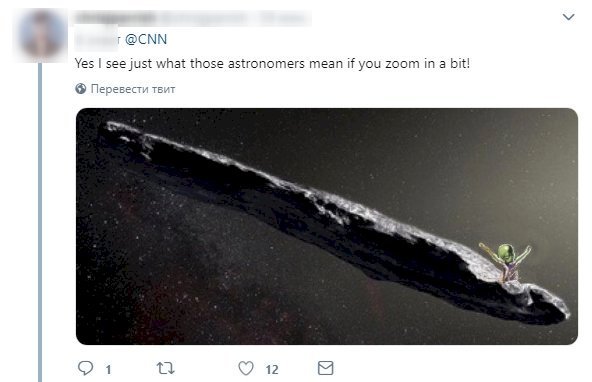 Source: Twitter/ CNN
Skeptics have pointed out that the paper itself has no definitive proof, not even close, of the alien theory. It is only an assumption. Social media was quick to make fun of the whole situation.
Even paired with the "light sail" concept, the theory has little scientific ground experts say. A light sail is a type of spacecraft propulsion that uses a star's radiation pressure to propel an object.

Source: Twitter/ CNN
"Considering an artificial origin, one possibility is that Oumuamua is a light sail, floating in interstellar space as a debris from an advanced technological equipment."
As the debate continues, NASA has also addressed the confusion. They described the object as having an "unexpected boost in speed and shift in trajectory as it passes through the inner solar system".

Source: Twitter/ CNN
They also described the curious shape of the object, saying:
"[The shape is] quite surprising, and unlike objects seen in our solar system."
Notably, Professor Stephen Hawking once proposed that an interstellar spacecraft would have a "cigar or needle" shape so as to "minimize friction and damage from interstellar gas and dust."

Source: Twitter/ CNN
Back in 1991, US astronomer James Scotti first laid eyes on another large questionable object in space.
The heliocentric orbit and the nearness to earth brought about several theories. One was from Scotti himself who suggested it could be a spacecraft.
Source: YouTube/ ultra fair
The object left and returned in 2017. With our advancements in knowledge, it turned out to be an asteroid. Scientists said that we would likely see more like it in the future.
Closer to home, a treasure hunter reportedly claimed to have discovered a potentially alien object 300 feet beneath the Bermuda Triangle.
Darrell Miklos dived underwater in hopes of investigating an ancient wreck. Instead, he stumbled upon a bizarre "warship" that had a steep wall and cylindrical arms coming from it.
Miklos said that the thick coral coating the unidentified object indicates it has been here for hundreds of thousands of years.
Please fill in your e-mail so we can share with you our top stories!