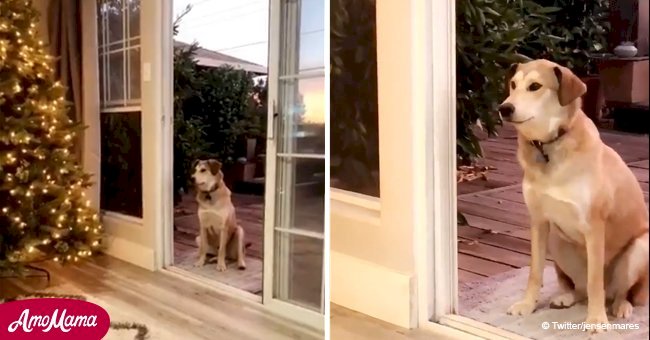 Dog hopelessly confused by screen doors cannot enter the house, so his owner has to assist him
The video of a dog patiently waiting at an open sliding door for a member of the family to 'open' the door so it can come inside goes viral.
On November 3, Jensen Kendall from Santa Rosa, California posted a video of her dog, Akelah on Twitter and it shows what the consequences of running into a screen door too many times can cause.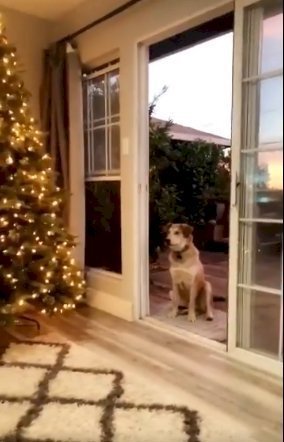 Source: Twitter/jensenmares
Akelah is sitting by the screen door, which is open, but the dog is not 100% sure whether it's open or closed, so he sits by the door patiently waiting for a member of the family to open the door for him, even if he is sitting with this nose practically through the threshold of an open door.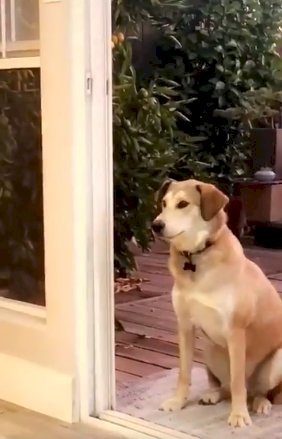 Source: Twitter/jensenmares
The family would pretend to open the door after which Akelah would come rushing into the house all excited. The mimic does not have to be convincing at all, the only thing that matter to Akelah is that the door is now open.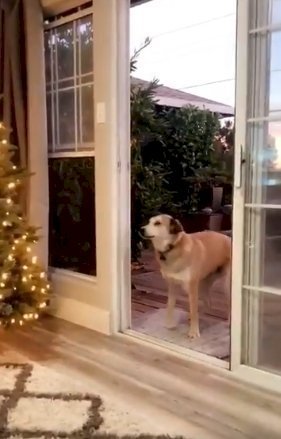 Source: Twitter/jensenmares
In September 2014 another video got posted on YouTube while a woman filmed her little dog having the same problem as Akelah.
The woman can be heard calling the dog many times, and it's clear that it wants to come inside, but it's not until a man mimics in opening an already open patio door that the little canine comes running in and happy that someone opened the door for him.
Perhaps both of these dogs have had too many run-ins with sliding doors and think it better to venture on the safe side.
Our canine companions can do the darnest things, as also seen by another video that got uploaded about a dog that imitated sirens. Emergency vehicles were passing nearby and after listening for a few seconds, the dog decided to howl along with the siren.
But then another surprise came, at first, he would let out long barking sounds before shifting the pitch of his howl to go up and down, matching the siren. Not surprising that the video has been watched a few million times.
Please fill in your e-mail so we can share with you our top stories!