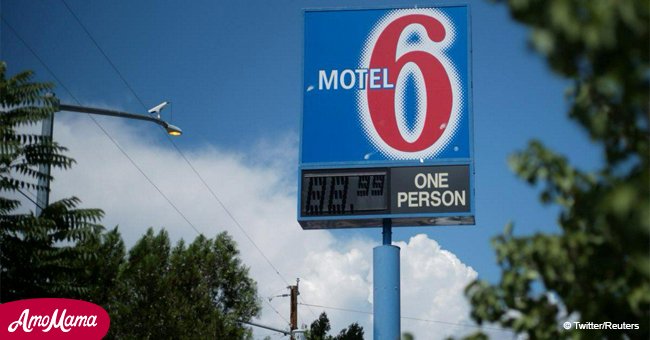 Motel 6 to pay $7.6M in damages after sharing guest lists with U.S. immigration
Motel 6 agreed to pay $7.6 million in damages to Hispanic guests after the company allegedly violated their privacy by voluntarily giving guest lists to U.S. Immigration and Customs Enforcement (ICE) agents.
With eight Hispanic accusers – seven from Arizona and one from Washington – the terms of the preliminary settlement were revealed on November 2, 2018, after a filing occurred with the federal court in Phoenix.
In addition to paying for the damages, Motel 6 also adhered to a two-year consent decree were they are prohibited from sharing information about their guests with immigration authorities without warrants, subpoenas, or any pose of harm.
Follow us on Twitter at AmoMama USA for more details and updates.
The Mexican American Legal Defense and Educational Fund (MALDEF) acted immediately and filed the lawsuit after the Phoenix New Times revealed that ICE agents had made 20 arrests over six months at different branches of Motel 6 in Arizona, where they used the motel's guest lists to track down people by national origin.
In a joint statement, Motel 6 and MALDEF said, "Motel 6 fully recognizes the seriousness of the situation and accepts full responsibility for both compensating those who were harmed and taking the necessary steps to ensure that we protect the privacy of our guests."
A settlement had been attained in July 2018, but at the time, no terms were disclosed just yet.
Right before the U.S. midterm elections, wherein President Donald Trump had emphasized the issue of immigration, the terms were made public.
In line with the settlement, $5.6 million will go to Motel 6 guests who went through immigration removal proceedings after their personal information was given to the ICE agents. They are expected to receive at least $7,500 each.
Also, $1 million will be given to the guests who were interrogated by immigration authorities. They are supposed to receive $1,000 each.
Another million dollars will go to the guests whose information was given to immigration authorities starting February 1, 2017, up until November 2, 2018. The said guests would be given $50 each.
Lastly, Motel 6 will also provide $1.3 million for the accusers' legal fees and legislative bills.
In September, G6 Hospitality, which is Motel 6's management company, ordered their over 1,400 branches across the United States and Canada to cease from providing guest lists to ICE agents.
Meanwhile, G6 Hospitality was one of the major companies who promised to provide their employees with panic buttons to help protect them from any form of harassment or assault.
Along with the said company, more than a thousand other hotels also vowed to do the same thing before 2020.
Please fill in your e-mail so we can share with you our top stories!