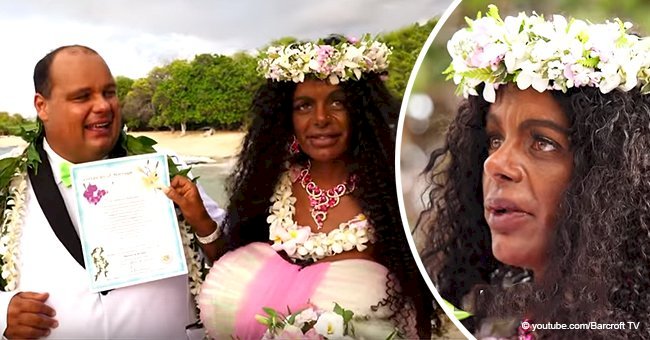 White model Martina Big who 'identifies as black' finally marries her high school sweetheart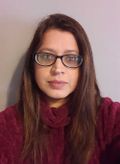 Martina Big, the model who went from white to black, has married her childhood sweetheart in a romantic private ceremony on a beach in Hawaii. Videos have been released of the special day.
Martina Big is no stranger to controversy. The German glamour model attracted serious criticism after claiming to have "changed her race" through tanning injections, nose jobs, lip fillers, liposuction, and breast implants.
Believed to have already splashed over $65,000 on body modifications, including having her breasts enlarged to 32S in order to be a "Black woman," the 30-year-old reportedly further enlarged her breasts for the wedding.
Read more on our Twitter account @amomama_usa.
Her now-husband Michael, 31, married her on the main island of Hawaii, coincidentally known as "Big Island," in an idyllic beach ceremony conducted by their wedding planner, Stefan.
Michael's surname has not been revealed, but he has been a long time supporter of Martina's plastic surgeries and only wants her to be happy with her looks.
Her newly augmented breasts, already the largest in Europe, now weigh a whopping 16.5 lbs each and while they cause her discomfort, she doesn't mind a little pain in the name of beauty.
In fact, to prepare for her wedding, Big says:
"I let my doctor enlarge my breasts and my lips. Now I have 7800cc per breast. And my lips got a whole syringe of lipfiller."
Michael and his bride traveled for 26 hours to get to their wedding destination from Germany after celebrating with friends in a field near the city of Bremen.
She wore a strapless white wedding gown with pink and lime green inserts, matching Michael in his white suit and lime green bow tie.
Her wedding video shows her adorned in her curly black wig that finishes off her look, blonde hair firmly hidden away.
'I'm really proud that it works for me so well. So, I decided to support my body to going really African girl. I bought a wig. Black curls'.
The marriage certificate read "Malaika Kubwa," a Swahili name Martina had herself baptized with while in Africa reportedly living with the Masaai people.
Martina has been called a "tanning addict" and a "freak" by some, but only her and Michael know who she really is, and that's all that matters.
Please fill in your e-mail so we can share with you our top stories!