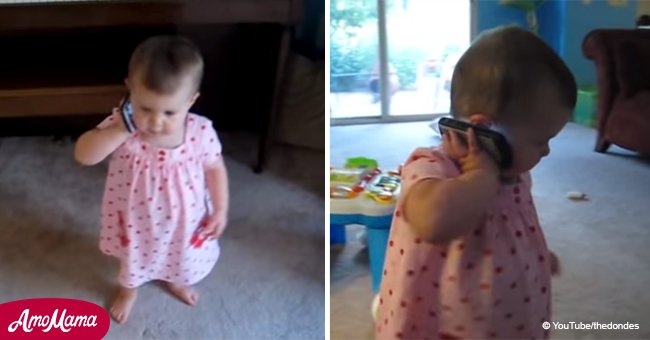 Adorable baby girl goes viral after she was captured on the phone with her father
Little Emelia has captured the hearts of many people after she was filmed on the phone with her dad, babbling away while her mom giggled hysterically in the background.
In the viral clip, Emelia, then 16-month-old, can be seen strolling around their living room and chatting away with her father, who was out of town, on the other end of the line.
At the time, Emelia was most likely copying what the grown-ups do when they are calling on the phone.
She was talking as though she was telling her father about her day. But what made it funny was that she was babbling in baby talk.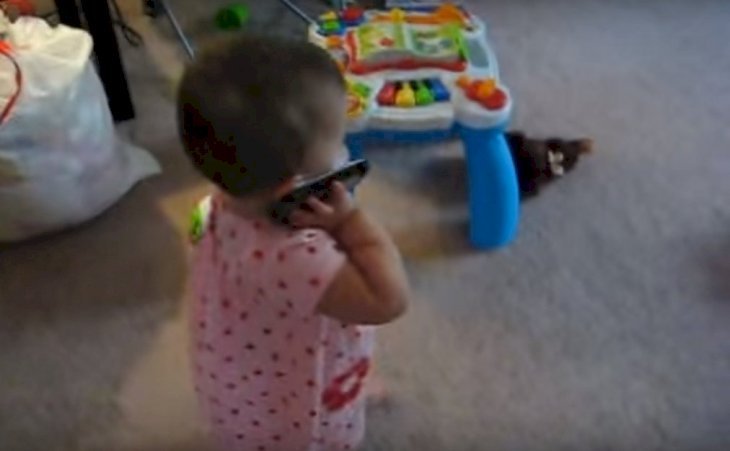 Source: YouTube/ thedondes
Follow us on our Twitter account, @amomama_usa, to learn more and scroll down to watch the video below.
Emelia's mom was having a great time, watching her little girl having a supposedly genuine discussion with her dad.
It was really great she was able to capture the adorable moment even though she was busy laughing and gushing over her daughter.
At the point when Emelia figured out how to control her voice, her parents understood that she would not have been one of the quiet types.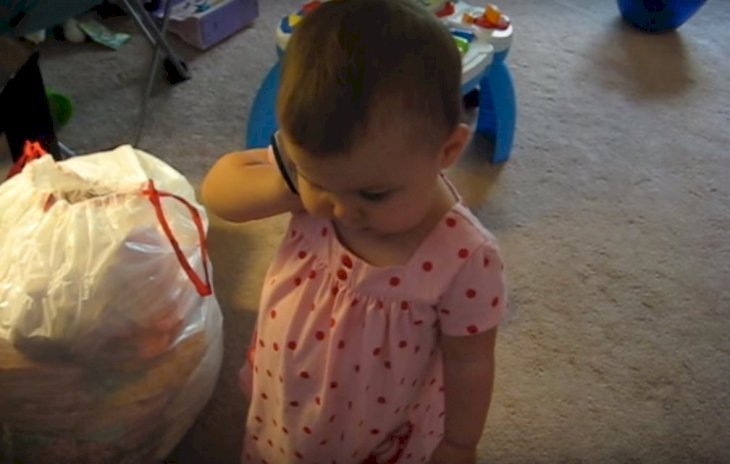 Source: YouTube/ thedondes
Frequently, Emelia would babble away and make the adults chuckle with her supposed conversations.
When her mother recorded the video in 2010, Emelia's dad was away.
He was calling to keep an eye on his family, and the child wouldn't let that moment go to waste. She simply needed to have a lengthy chat with her dad.
At some point, Emelia uttered the word "buggies" when she saw bugs outside their home. She also said "num-nums" when she was talking about food.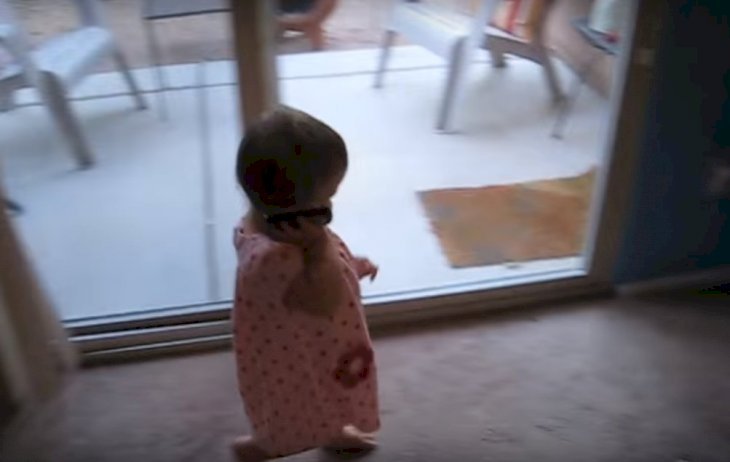 Source: YouTube/ thedondes
On the other end of the line, Emelia's father was listening eagerly to her little girl's babbles.
Despite the fact that he couldn't comprehend anything, he most likely believed that the entertaining discussion was never a misuse of his time.
With Emelia's lovable babbles, it wasn't long until the video became viral at the time, now reaching over 11 million views on YouTube. A lot of netizens also added their thoughts via comments.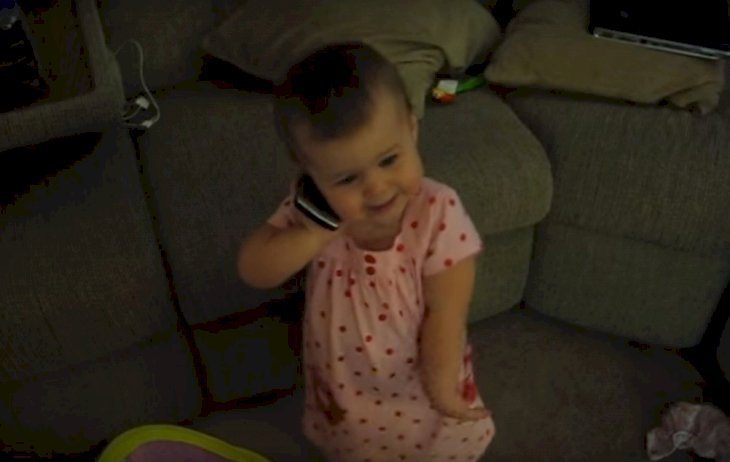 Source: YouTube/ thedondes
One user wrote, "She is having a serious conversation, she looks like me when I am trying to figure an issue out on the phone. Very mature baby."
"She was holding a conversation in her own language. She loves her daddy. Adorable," added another.
"I've seen this video so many times that I remember what she says by-heart. If only she could teach me what it means," another user commented.
Meanwhile, Web MD explained why baby talking is crucial for your children's language development.
They said the soothing voice that comes with it helps in making the babies listen more intently compared to your normal adult voice.
The site explained how to effectively talk to your baby to make sure that they absorb as many learnings as they can get from you as their parents.
Please fill in your e-mail so we can share with you our top stories!