Crocodile starts bleeding after zoo visitors threw stones to see whether it is real or not
Attention recently shifted to Zoos and their treatment of the animals they keep after an incident on October 31 at the China-Africa Wildlife Zoo in Xiamen, China.
A group of tourists wanted to check whether a huge saltwater crocodile, named 'Xiao He' was real and threw stones at the 19 feet crocodile until he started moving.
But the 2,755lbs crocodile didn't just move, he started bleeding as well. When the attacking group of tourists saw the blood they quickly left the zoo. Xiao He's caretaker, Zhang Xiang said:
"Our crocodile was already bleeding when we arrived to investigate, then we saw the large rock nearby. We drained the water from its pool and began treating him. It'll take another 10 days to half a month for him to recover. Some tourists throw stones or poke it with sticks. We will do more to protect our animals, but I feel it has to start with the tourists themselves."
Crocodile left bleeding after zoo visitors throw rocks to see if it was real. https://t.co/SF3x3DlqBg pic.twitter.com/IXfAkDzjSn

— LADbible (@ladbible) November 6, 2018
Read more on our Twitter account @amomama_usa.
The police received a report from the zoo and are searching for those responsible because saltwater crocodiles are endangered the culprits broke the law.
PETA (The People for the Ethical Treatment of Animals) made a statement which said in part:
"If you happened across it in the wild, would you treat it the same way? We urge the zoo to release Xiao He into an environment that matches his natural needs - away from the teasing and harm of tourists."
More on Xiao He the Crocodile left bleeding after zoo visitors threw rocks at him at a zoo in China. Apparently they did it because they weren't sure he was real.. strange thinking when you're at a zoo FFS! 😳😤 https://t.co/Ot0EY7Q7mP

— Justice for Cecil (@CecilsJustice) November 7, 2018
When a male hippopotamus named 'A-ho' died at another private zoo late in 2014 enough public outcry over the treatment of animals at private zoos prompted amendments to the Animal Protection Act.
Amongst other things the revision passed on January 23 stipulated that licenses must be obtained in order to open for commercial operation.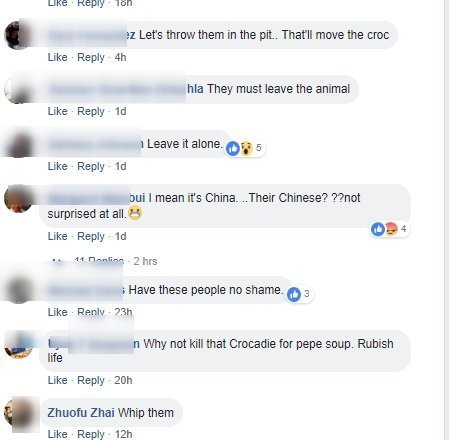 The private zoo in Taiwan's Madou District had to close down as a result of stricter regulations. It was also on the list of the 10 worst animal farms in Taiwan. It was also Xiao He's former home.
This revision is what caused Xiao He to be transferred to China Africa Wildlife Zoo in Xiamen in 2016.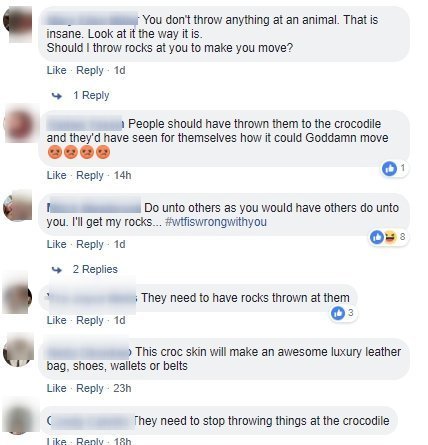 Madou Crocodile King Zoo owner Chiu Hsi-ho maintains he had never violated the existing act and with regulations becoming more strict he can not adhere to their demands and
said
:
"It is almost impossible for a small zookeeper to follow them."
At times, injured animals can get themselves the help they need in unique ways. In September 2018, a nine-month-old German shepherd named Silla got stolen from her home in the Amasya Province in northern Turkey. His owner,  Serdar Keskindir, offered a cash reward for his return, which made the young dog difficult to sell.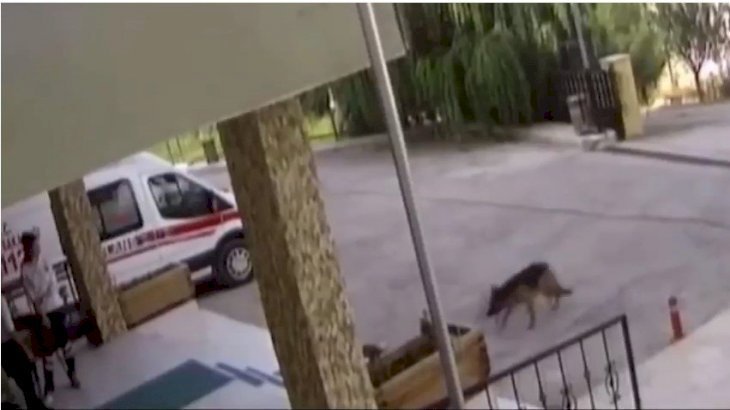 Instead, they dumped Silla, who then got attacked by stray dogs.
Injured
he knew he needed help, and by most popular theory, Silla recognized and associated the look and sound of ambulances that lead to a place that helps a hospital.
Video footage taken shows Silla running up to the emergency room entrance of the Amasya Vocational Training facility. One of the doctors treated Silla's leg and owner Serdar was very grateful for their help.